Fire Tenders' Acquisition Is In Line With Safety Recommendations, Says NSIB DG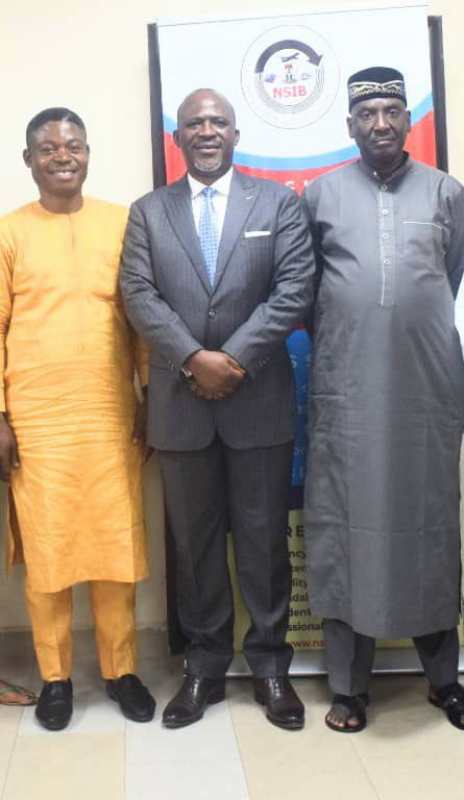 The Director General of the Nigeria Safety Investigation Bureau (NSIB), Engr. Akin Olateru says the Federal Government's recent procurement of fire tenders for airports is in line with the safety recommendation made in the past by NSIB, which was formerly known as Accident Investigation Bureau (AIB).
Speaking in Abuja while receiving the executive members of the Nigeria Aviation Fire and Safety Association (NAFSA) in his office, Olateru said by this gesture, the Federal Government, through the Ministry of Aviation, has demonstrated her commitment to air safety and underlined the critical place of fire fighters in the safety of air travellers.
He recalled the Sosoliso crash of 2005 in which passengers, including school children, died in a most tragic manner and commended the Aviation Minister Senator Hadi Sirika for taking the bull by the horns to correct the error in the system.
Said Olateru: "Sosoliso crash is an occurrence, which nobody prays to experience again because it was not just that the aircraft crashed; not just that people were burnt to death but that parents watched while their children were burnt to death. They were helpless. That memory will be with any parent for life."
Olateru commended the aviation minister and Federal Airports Authority of Nigeria (FAAN) for implementing the recommendation, adding that although it is coming more than 15 years after, 'it is better than never.'
Earlier in his remark, the President of NAFSA, Comrade Sunday Ugbeikwu commended NSIB and its leadership for the wonderful work of promoting aviation safety in Nigeria.
While underscoring the importance of fire fighters as first responders during occurrences, the NAFSA President sought collaboration between NAFSA and NSIB to further boost aviation safety in the country. This partnership, according to him, will ensure an interface between fire fighters as first responders during air occurrences and NSIB as investigators, which will assist in delivering thorough investigation.
The two organisations agreed to sign a Memorandum of Understanding as soon as possible to strengthen the relationship. A committee to draft the MoU, which includes the NAFSA President, the NSIB Company Secretary, Alhaji Dalhatu Kakangi, and the General Manager, Safety and Security, Mr Olumide Osineye was constituted.