NAFSA Seeks Collaboration With NSIB, Gets Set To Sign MoU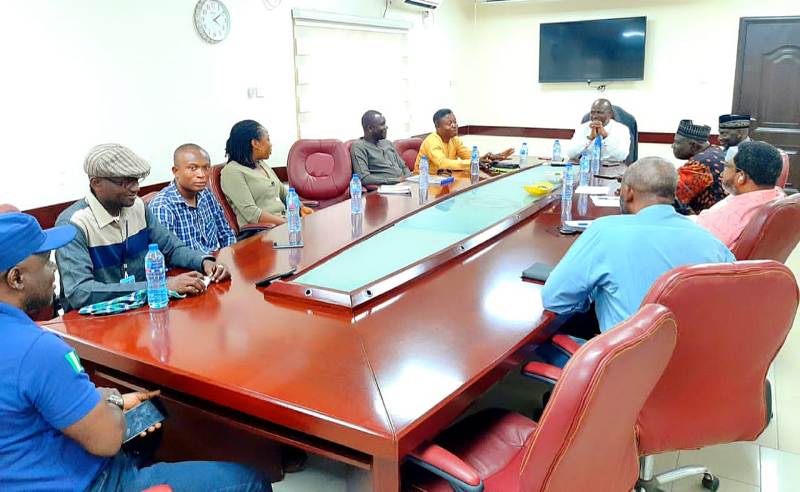 The Nigeria Aviation Fire and Safety Association (NAFSA), is seeking to collaborate with the National Safety Investigation Bureau (NSIB) in bid to build a solid relationship with the agency.
Speaking through Comrade Sunday Ugbeikwu, National President, NAFSA, on Tuesday when the body paid a courtesy visit to the headquarters of NSIB in Abuja, the association said that the partnership would ensure even growth of the industry in general.
Ugbeikwu who was at the NSIB with the other executive members said that the meeting was fruitful and in his speech, gave a brief history of the association, pointing out the aims and objectives of NAFSA.
He maintained that NSIB as an investigative body of all modes of transportation serious incidents and accidents, it was imperative for the two bodies to work together in order to further boost safety in the system. He promised that NAFSA would continue to work with organizations that would enhance safety and security in the industry.
He said: "Our major objective is to liaise with the relevant aviation agencies and organizations in the sector with a view to uplifting, upholding, upscaling and improving the standard or quality of aviation fire service.
"The major reason for the collaboration is interdependency. Firefighters are usually the first responders whereas NSIB is saddled with the responsibility of investigating serious incidents and accidents, which normally involve members of NAFSA. It has become imperative to partner with NSIB and establish good rapport so as to promote synergy and better working relationship."
Responding, Engr. Akin Olateru, the Director-General, NSIB, lauded the executives for deeming it fit to collaborate with NSIB. He maintained that the collaboration would not only enhance the synergy between NSIB and NAFSA, but it would also grant the firefighters the opportunities to acquire some training in report writing and presentation, which would be organized by NSIB.
The Chief Executive Officer (CEO) pointed out that the role of firefighters during an accident or serious incident investigation could not be overemphasized, expressing that they could be instrumental in the search for vital components of investigation such as Flight Data Recorder, Cockpit Voice Recorders, and other useful aircraft parts at incident sites.
Olateru emphasized that the partnership should culminate in the signing of a Memorandum of Understanding (MoU) between the two bodies in a bid to solidify its relationship.
Immediately, Olateru constituted an MoU Committee, which included the Company Secretary/Legal Adviser, Mr. Dalhatu Kakangi and the National President of NAFSA, Comrade Ugbeikwu Sunday.