Olubadewo Urges Government To Protect Local Airlines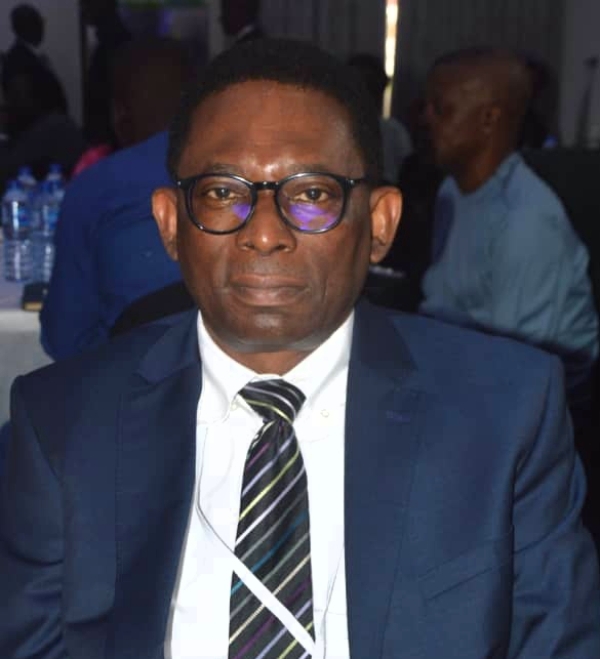 The Managing Director of Airline Management Support Limited, Capt. David Olubadewo has appealed to the government of Nigeria to protect local airlines operating in the country.
Speaking in an interview, Olubadewo said: "My advice is that the government should try to build and protect the airlines. Somebody needs to put rules and regulations on ground to protect the airlines. That is how it is done globally. Also, they should set up a leasing company to lease aircraft to airlines in Nigeria because we need to grow and build our airlines. This would even be a win-win situation because it boosts both the airlines and the economy as the government gradually recoups the money it spent on the acquisition of the aircraft.
China did the same thing to become the biggest aviation market. Also, the Dubai Government supported Emirates to grow. So, the Nigerian Government should support the local airlines to build them up. For instance, what is the point of foreign airlines coming here and flying to all our major local routes?"
Olubadewo said his company supports local airlines in the distribution of Dunlop tyres for aircraft. The company is also a reseller, distributor for Eastman Turbine oil, which is used for aircraft.
He identified the challenges of Nigeria's aviation sector as lack of level playing field, forex, and other factors.
"Our government sells Nigerian owned airlines cheap to other countries that own airlines. Government creates unnecessary competition on the routes Nigerian airlines ought to develop in the name of demand and supply. They do not value the domestic airlines. Meanwhile, we are about the best in the world," he said.
On access to spares by the airlines, he said: "Spares are issues of planning. There are certain parts that are referred to as urgent or Aircraft on Ground (AOG). Those spares will come through Customs. However, it needs following up to let them out quickly rather than creating unnecessary problems.
But, apart from that, I think the customs are not too bad in Nigeria, no matter what you may say. We go to other West African countries. We see what they do. We see what customs do in the UK, because in the UK, you have something called route one. If anything goes through route one, you have to wait. You have no choice. It is waiting until it is out. But Nigerian Customs, they are not too bad," he said.
Olubadewo said his company supplies parts to "at least, about 90 per cent of all the airlines in Nigeria."
On airline planning for spares, he said "it depends on what type of parts we are talking about. If you are talking of engines, of course, if you are going to transport engines from London to Lagos, it takes time. It is a bulky item. It is not something you can carry. It is not something that will go into the AOG desk of the airline. But these are things which need planning. So, it just depends on one, if it is just an ordinary instrument. Of course, within 10 hours, it is only six and half hours from the UK and maybe a maximum of seven hours from anywhere in Europe and you have maybe, 15 or more airlines visiting Nigeria every day."
"Airline's fleet is an airline fleet. It is a decision that has to be made by the owners and those people running the airline. So, while they are doing their feasibility studies, they would have done something about support and if that support is spares, aircraft spares support, now there are many ways of getting around that. You can either lease them. You can have a programme. You don't need to keep a large stock because part of that is part of your profitability. It adds to it. There is no point in keeping 100 parts you don't need in your stock. So, it will depend on what we are talking about but I don't see any reason. If the money is there, why should they have any problem," he explained.
"We are stockists. For example, we will go into the airline's store and we will see a small store with small tyres but don't forget, they ordered those tyres from us. So, we are keeping it for them. Sometimes when you go into the store, you don't find the parts but the parts are actually available. They are just elsewhere. Again, we are saving them money," Olubadewo added.
AML has two warehouses where it stores aircraft parts and stores aircraft tyres for all the airlines.