NIMET DG Selected Into The AGRHYMET Scientific and Academic Advisory Board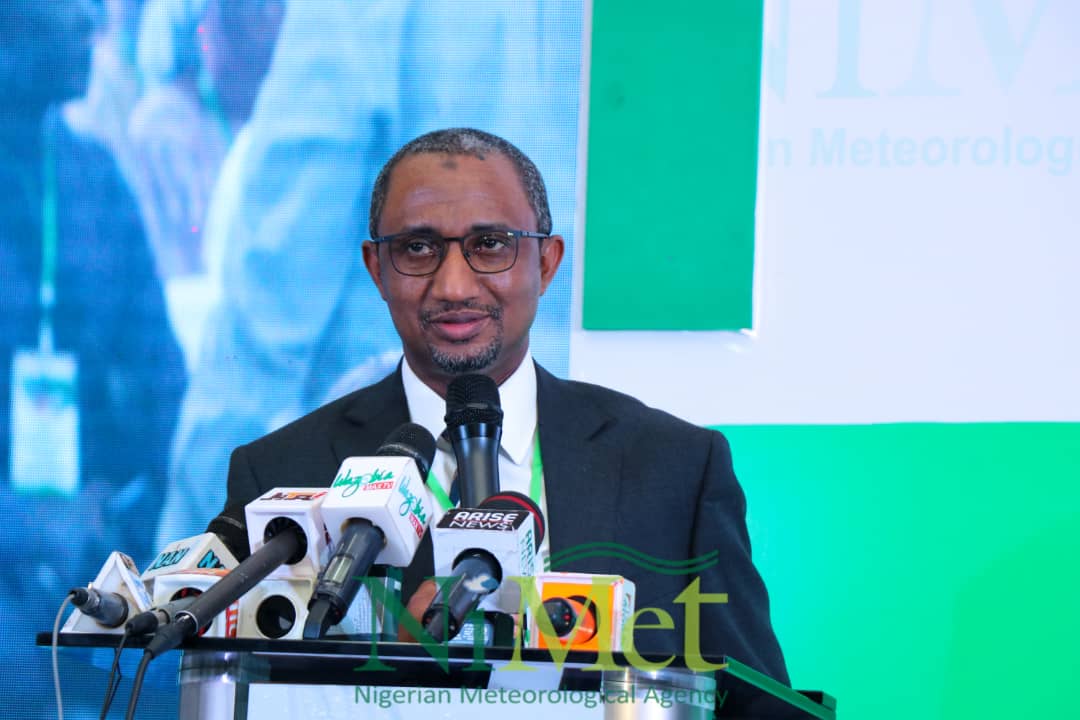 The Director General /CEO of the Nigerian Meteorological Agency (NiMet), Prof. Mansur Bako Matazu has been selected into the Scientific and Academic Advisory Board of the AGRHYMET Regional Center, Regional Climate Center for West Africa and the Sahel (RCC-WAS), a specialized institution of the Permanent Inter-State Committee for Drought Control in the Sahel (CILSS).
The selection which is based on Prof. Matazu's scientific and professional background, is contained in a letter dated February 9th, 2023 and signed by the Director General of the Center, Dr. Mahalmoudou Hamadoun.
"Given your scientific and professional background, I would like to invite you to accept to be a member of our Scientific and Academic Advisory Board as an expert at Climate and Hydroclimatic risks in the Sub-committees 2 (CLIMAT)". The letter reads.
In a congratulatory letter signed by the Director Human Resource Management, Mrs. Nwokocha N.M, on behalf of the Honourable Minister of Aviation, Senator Hadi Sirika, the Ministry hoped that the selection by the international body will spur Prof. Matazu into making further contributions in the field of Climate and Hydroclimatic discourses to the benefit of humanity and global knowledge expansion.
The Scientific and Academic Advisory Board was established since 2001 and meets regularly to evaluate and provide advice on the training and operational research activities carried out by its staff.
The Board which is composed of renowned scientists from West Africa, Europe, and North America who have worked in disciplines of interest to the Center, have members sit on the board for four years/sessions after which they are replaced.