NAMA Adopts Four-Point Approach To ATC Personnel Shortage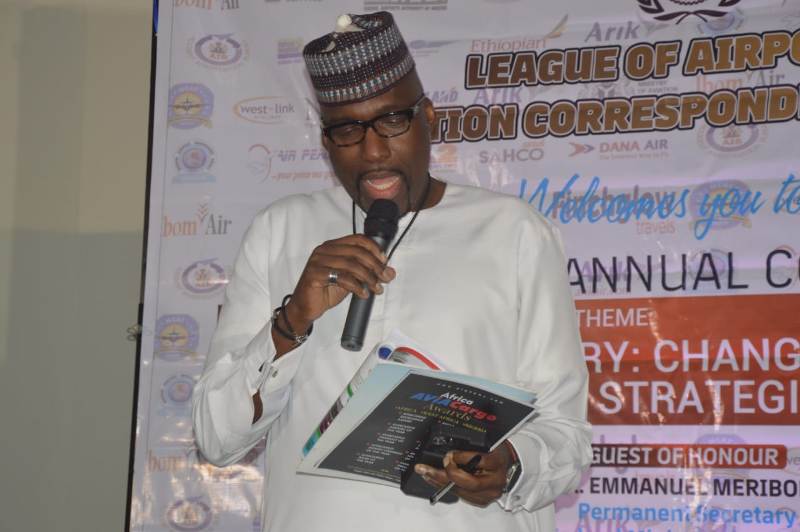 The Managing Director of Nigerian Airspace Management Agency (NAMA), Mr. Tayib Odunowo says the agency is adopting a four-point approach to address the challenge of shortage of Air Traffic Controllers (ATC) personnel
Speaking in an interview with aviation journalists during the 27th edition of the annual conference of the League of Airport and Aviation Correspondents (LAAC) with the theme, Aviation Industry: Changing Times, Changing Strategies, Odunowo said the agency has "brought some people back right now that are actually retired because of the years in service, not age. These are people who still have a lot of fire power in them. So, we have brought them back.
Secondly, we have recruited 100 controllers now and we have started training. The challenge we are having is space constraint in NCAT. So, we have had an MOU with the Rector of NCAT. So they are going to do a hybrid.
Thirdly right now, we are working with the military. The military also has a school where they train controllers. They expressed interest in helping us. And then lastly, we are bringing in an organization to train our controllers to get all their classes of licenses in six months. So, we have a four-point approach that we are working on to quickly close the gap."
On the existing communication challenge, Odunowo said NAMA has started a power audit.
"You know, when you want to diagnose a problem, you have to look at the symptoms before administering a drug. So, pretty much has been done in-house. We put a committee together made up of engineering, people that own communication and operations, which are the user department. So, they have identified key things, key deliverables that we have started working on in order to close that gap. One of them is power. So, immediately, we rolled up solar powered transmitters. What does that do? That bridges the gap for our communications.
The second one we have deployed manpower. The communication issue we have basically is in our upper airspace. So, the third one is that we are doing what is called an Aeronautical Information Service (AIS) automation process, which is the backbone of everything we are talking about.
Everything that we are talking about now is going to ride on AIS automation and that process is ongoing currently. The contractor has promised that all the five international airports will be operational. So, once we do that as phase one, then by the time we move to phase two, our communication issues will be history," he said.