Minister Keyamo Pledges Overhaul Of Old MMIA Terminal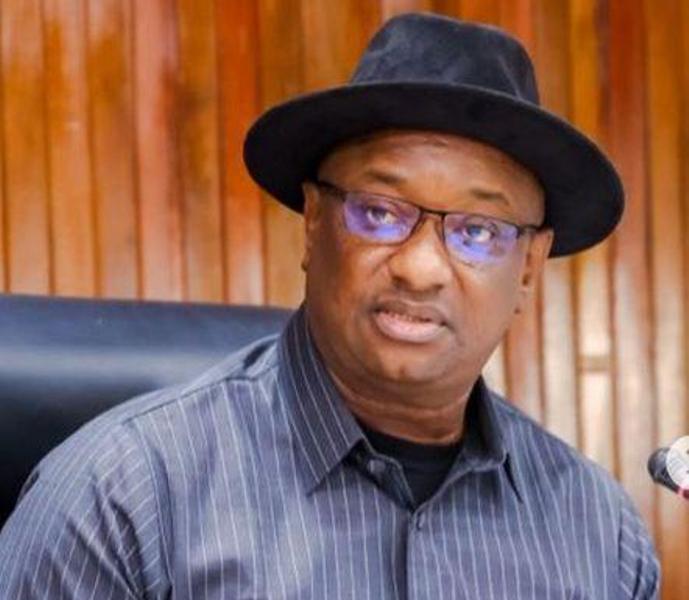 Minister of Aviation and Aerospace Development, Mr. Festus Keyamo says the old Terminal of the Murtala Muhammed International Airport (MMIA) is in a state of disrepair and that he is committed to ensure the overhaul of the terminal before the end of his administration.
A statement signed by Odutayo Oluseyi, Head, Press and Public Affairs, Federal Ministry of Aviation and Aerospace Development says the Minister made this pledge while receiving the report of the Task force on the relocation of foreign airlines from the Old International Terminal to the new Terminal in his office.
Keyamo thanked the members of the Task force for accepting to serve the Nation selflessly, stating that the Lagos airport accounts for 60% of entry point and exit into Nigeria. He recalled the fire incident of the September 6th, 2023 necessitated the hasty relocation of all airlines from the old terminal and generated public outcry describing it as unfortunate. He assured that adequate measures would be put in place to avert future occurrence of such incident.
While assuring the Task force of the implementation of the recommendation as soon as possible, he directed that a meeting be held with the contractors handling the airport on issues of substandard equipment and the possibility of opening up other entry points into the airport including the expansion of their work schedule which is part of the PPP agreement.
On the issue of a complete comprehensive plan for the airports, he said, having a Master plan will eradicate wastage and encourage concessioners making the airports a hub indeed. He noted that the Master plan will take into consideration the existing structures while renovation on the old terminal will not be disrupted.
Speaking earlier, Team leader of the Task force, Engineer Hassan Musa, (Retired Permanent Secretary and ex-Director of the Dept. of Air Transport Management) while relating the expanded terms of reference of the Task force said part of the findings shows that the fire incident which necessitated the sudden movement of all airlines to Terminal 2 compounded the challenges that has been existing since operations in April 2022.
He also said among other things that some equipment installed at Terminal 2 do not meet the international standard equipment for international airports noting also that there are no adequate entrance and exits to Terminal 2 to meet international standard requirements which the consequence could be disastrous.