Ibom Air Commences Regional Flights with the Lagos-Accra Route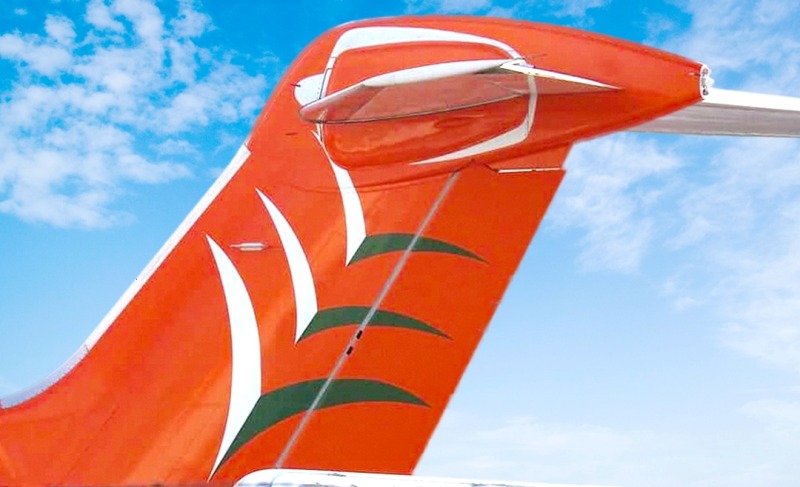 Ibom Air, the Akwa Ibom State-owned airline, has marked a significant milestone with the commencement of regional operations. The airline's inaugural flight from Lagos to Accra took off at 7:00 am (WAT) on the 17th of October, 2023, offering travellers a new gateway to explore the vibrant West African region.
This strategic expansion aligns with Ibom Air's vision "to be a world-class African Regional Airline" by offering passengers an industry-leading travel experience that encompasses schedule reliability, on-time departures, and excellent service.
Expressing his enthusiasm about the new route, Executive Director and Chief Operating Officer of Ibom Air, Mr. George Uriesi, said: "We are thrilled to commence our regional operations today, with the inaugural flight between Lagos and Accra. This is a significant step for Ibom Air as we expand our network out of Nigeria and into the African continent. With this new route, we aim to enhance connectivity between Nigeria and Ghana, fostering tourism, trade, and tighter economic and cultural ties. Ibom Air remains committed to delivering exceptional services to our passengers, and we invite travellers between Nigeria and Ghana to choose Ibom Air and experience the best of our service offering."
In support of this remarkable development, the Managing Director of Ghana Airports Company Limited, Mrs. Pamela Djamson-Tettey, said, ''We are indeed delighted to welcome Ibom Air to Kotoka International Airport, Accra, Ghana. We congratulate you on your decision to fly into Accra and are happy to have you on board.
Your entry into Ghana's market will offer the travelling public more options for connectivity between Ghana and Nigeria. As Operators and Managers of Kotoka International Airport, we assure Ibom Air of our support in making their operations in Ghana a success. '
As Ibom Air expands its footprint across the region, travellers can expect a wide range of benefits, including promotional offers, exclusive fares, and special packages designed to make this route even more attractive. With Ibom Air's reputation for quality service and the support of the Ghana Airports Company Limited, travellers are set to enjoy an exceptional and efficient travel experience.