Dana Air, NESG Partnership Is For Nigeria's Economic Growth, Development, Says Airline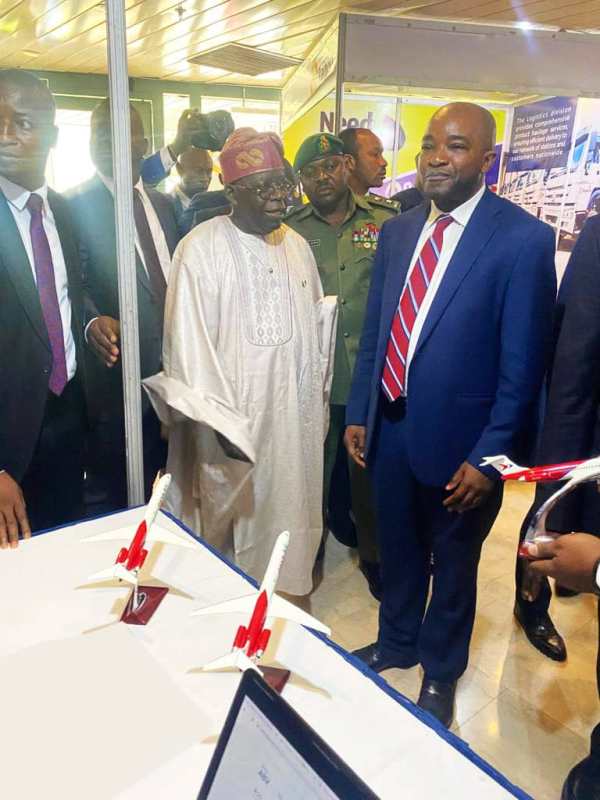 Dana Air says its over 1O years Partnership with the Nigerian Economic Summit Group (NESG), is a patriotic and resilient Corporate Social Responsibility for Nigeria's Economic Development.
Dana says the just concluded Nigerian Economic Summit which held recently at Transcorp Hilton Hotel Abuja with the theme, Pathways To Sustainable  Economic Transformation and Inclusion, is the foremost platform for public-private dialogue to interrogate issues and proffer policy options and solutions that shape national economic policy and growth strategies.
This year's summit convened national and global policy makers, business leaders, development partners, civil society leaders and scholars to collectively design and prioritize strategies to unlock untapped potential, foster sustainable economic transformation, and promote shared prosperity.
Speaking on Dana Air's consistent partnership with the Nigerian Economic Summit Group (NESG), the Chief Operating Officer of Dana Air Ememobong Ettete said, as a proudly Nigerian brand, we believe that a strong, prosperous Nigeria is not just a dream but a shared responsibility.
"We have for over a decade, demonstrated a huge patriotism and resilience for a brighter and more inclusive future for Nigeria and Nigerians; as we continue to support and contribute with great optimism to the sustainable economic growth and transformation of our beloved nation."
Without any doubt, the summit has been a vital platform for public-private dialogue, where we collectively address crucial issues, seek policy solutions and explore options that shape our national economic policy and growth strategies.
"Together, we will not only harness our collective strength to empower our nation but unlock potentials that lie within our great nation to create a sustainable and prosperous future for all Nigerians. This is our commitment as a responsible corporate Citizen. He added.
Having flown over 27 million passengers in its 15 years of operations, Dana Air is one of Nigeria's leading airlines with a mixed fleet of over 7 Boeing aircraft and daily flights to major cities in Nigeria.