Aviation's Growth Should Be Private Sector Driven To Attract FDI, Says Keyamo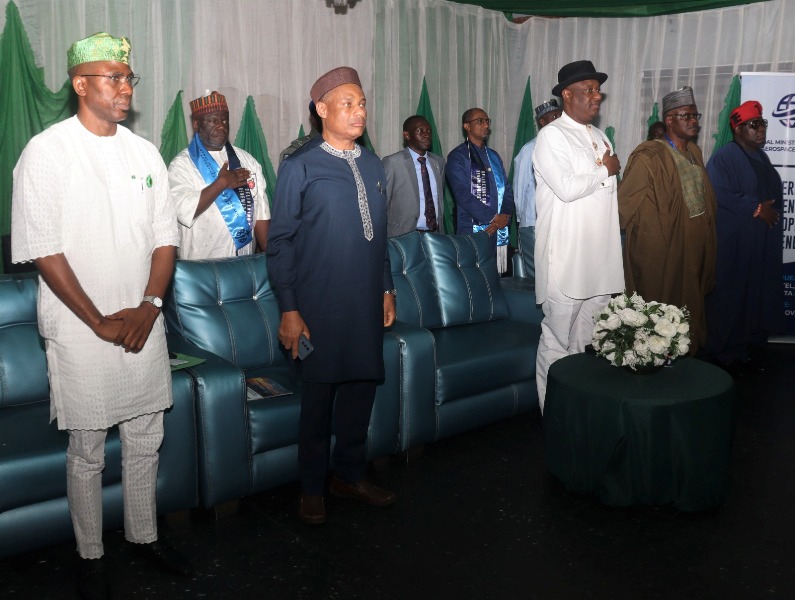 The Minister of Aviation and Aerospace Development, Barrister Festus Keyamo (SAN) says the "growth and development in the aviation sector should be private sector driven to attract foreign direct investment. As policy makers, we have a responsibility to ensure that deployment of policies, programmes and projects are well articulated and in compliance with ICAO standards." Speaking at the 2023 Aviation Management retreat held at Jubili Hotel, Warri, Delta  State, Keyamo. He reiterated that the aviation industry is key and central to the sustainable growth and development of all other sectors in the  Nigerian economy.
Keyamo said it is his expectation that his five-point priority agenda would be disaggregated and cascaded into actionable programme and projects by all departments and agencies under the purview of the ministry.
"Our task in this retreat is to brainstorm, deliberate and carry out a SWOT Analysis of the Aviation sector with a view to proffering practical solutions to attain the desired results. We need to be proactive and circumspect in our deliberations regarding where we are today s an industry, where we desire to be and most importantly, how to get there," he said.
While describing the 2023 ICAO Universal Oversight Audit Programme scored by Nigeria at 70% the 75% benchmark set as unacceptable, he noted that the aviation sector is first and foremost a safety and security critical industry. We must subsequently enforce proper monitoring and evaluation to maintain these standards.
The Minister said he expected vibrant engagement during the retreat and wished to express that Mr. President was passionate about transforming this nation and he shares in that passion through the transformation of the aviation sector. "In the same vein, I expect you all to share same passion in transforming your departments and agencies for the good of the aviation industry and the nation t large. We should be ready to roll up our sleeves and get to work."
He encouraged all at the retreat to make time to explore the warmth and hospitality of the people of Warri and relish its culture & cuisine.
Speaking earlier, Chairman, Senate Committee on Aviation, Senator Buhari Abdulfatai represented by Peter Jiya, the Vice Chairman Senate Committee on Aviation in his good will messages urged the government to tackle the challenges in the aviation industry by improving the aviation business in Nigeria to attract foreign investors in-order to achieve great feat.
He further said infrastructure at the major Airports should be improved upon, such as safety concerns, high cost of aviation fuel, high operation cost, inadequate funding and resources, flight delays and cancellations and lack of skilled manpower should be addressed.
Hon. Abdulahi Idris Garba, the Chairman House Committee on Aviation, represented by Hon. Akingbaso Festus, Deputy Chairman House committee on Aviation in his remark assured the ministry and her agencies of the committee's commitment to give legislative backings to the fruition of its projects.