15th Anniversary: Dana Air Rewards Customers With Free, Discounted Tickets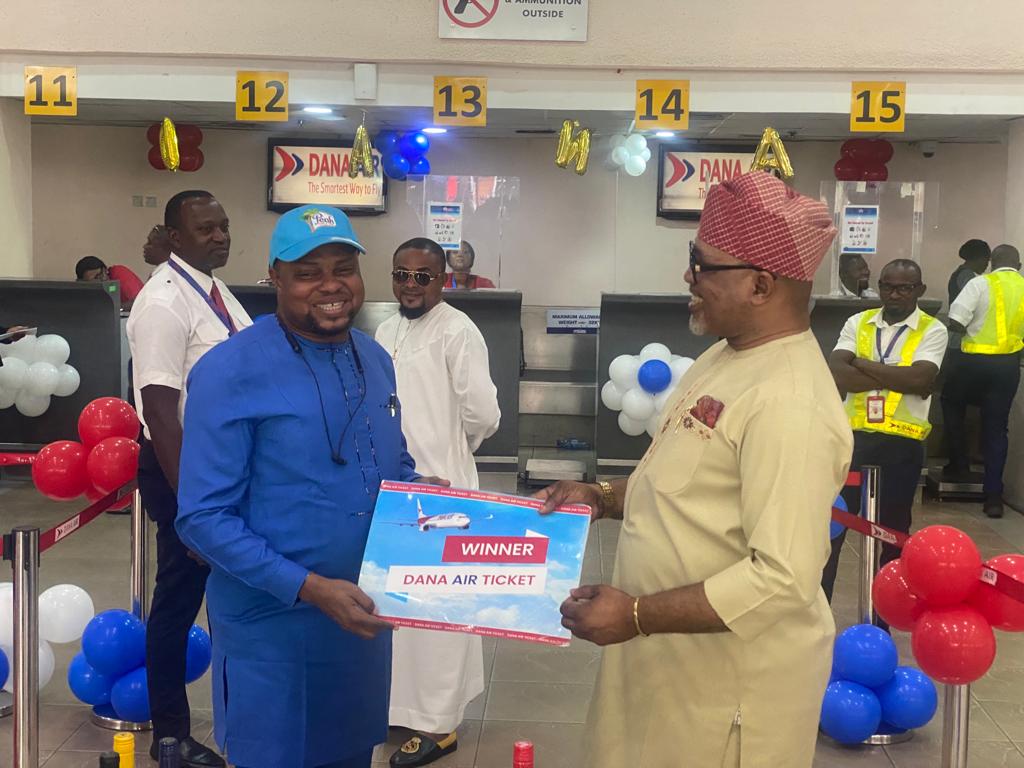 Multiple awarding-winning airline Dana Air, has announced it is celebrating its 15th anniversary with discounts to reward customers and an award as CSR airline of the year 2023.
The Airline's Chief Operating Officer,  Ememobong Ettete in a letter to Dana Air's customers said, "On this auspicious occasion of our 15th anniversary, we are filled with immense gratitude for the journey, challenges and highpoints we've shared, and the incredible milestones we've achieved together as our valued guest."
"This momentous occasion is a testament to your unwavering loyalty, patronage and support. Your trust in Dana Air has been the cornerstone of our success, and we couldn't have done it without you.
In the course of these 15 amazing years, Dana Air has proudly received accolades and awards for our unwavering, and nationalistic Corporate Social Responsibility, dedication to efficient service delivery, contributions to aviation excellence, and a relentless pursuit of customer service perfection."
As a proudly Nigerian carrier, we are looking ahead with great optimism and we remain committed to further expanding our route network, enhancing our fleet size, and solidifying our operations within Nigeria and our goal is to provide you with even greater convenience, more destinations to explore, and a truly world-class flying experience that you value and deserve."
To appreciate everyone who has made Dana Air a part of your journeys and your lives, and whose presence in our story has made this celebration truly special, we would be giving free tickets randomly on board our flights, at check-in, and boarding also and we urge our customers to also take advantage of our anniversary sale currently running between 15:00 hours to 15:15 hours on our website www.flydanaair.com to avail huge discounts.
As we move forward, we remain committed to serving you with even greater dedication and excellence. Your trust in us is our most significant reward, and we pledge to continue striving for the highest standards of service."
Having flown over 36m passengers in its 15 years of service, Dana Air is one of Nigeria's leading airlines with a varied fleet of seven Boeing aircraft and daily flights to major cities in Nigeria.