Airports Concession, FEC Money Approval: How They Suggest Government's Confusion, Insincerity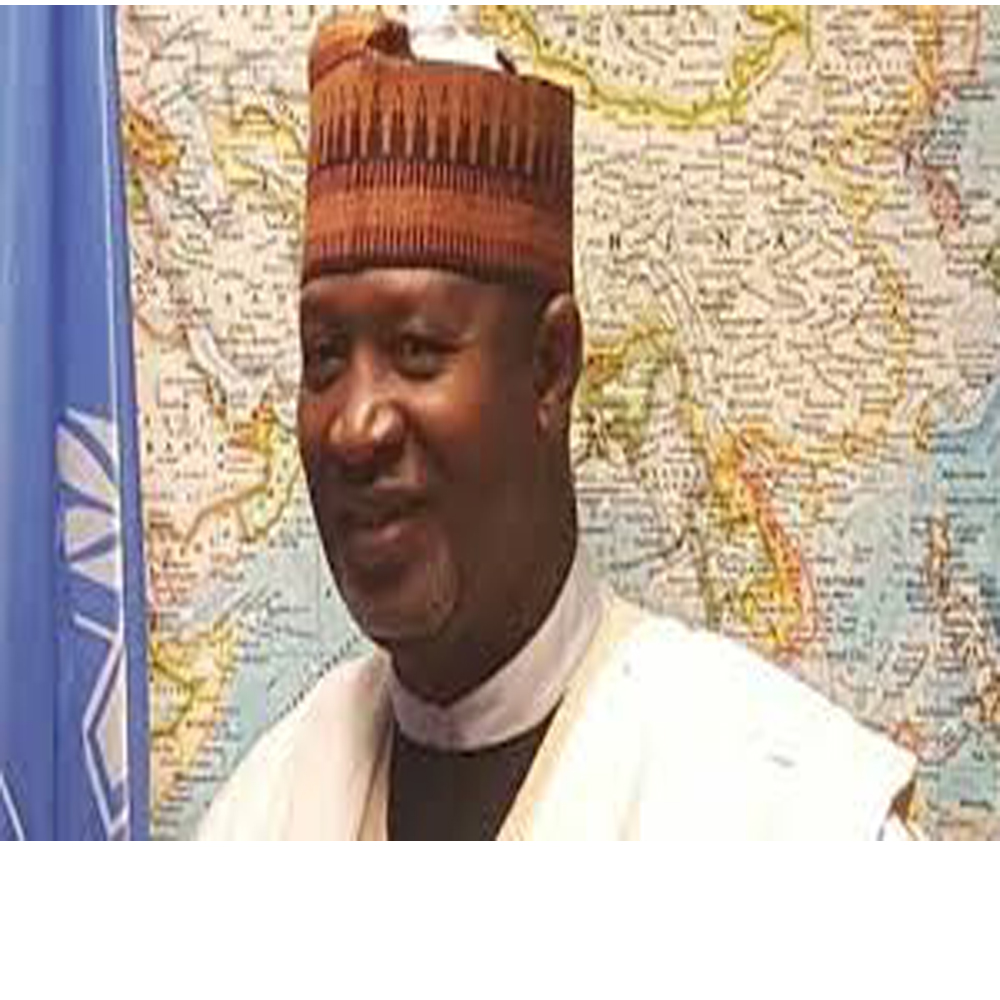 Nigeria's government through the Federal Executive Council recently approved the sum of N10 billion for automation of five international airports in Nigeria located at Lagos, Enugu, Abuja, Port Harcourt and Kano.
This approval is coming after the airports have been designated for concession to private concerns by the Federal Ministry of Aviation. Industry stakeholders are raising questions as to the sincerity of government in its intentions as it was expected that automation of airport facilities would form part of the investment of the anticipated concessionaires in line with standard practice.
Will this intended concession still be of benefit to Nigeria or the government is no longer sure about the plans to concession the five airports?
The approved contract is for provision of Airport Management Solutions at those five airports and Minister of Aviation, Hadi Sirika said the contract was awarded to Arlington Security Nigeria Limited with the timeline of 12 months. He said the system would facilitate common use of terminal equipment required for sharing of resources for check-in and boarding, such as servers, work stations, associated peripherals between airlines and handling agencies present at the airport. The system would also provide for baggage drop for quick passenger processing and E-gates that would be electronically operated.
The President, Aviation Safety Round Table Initiative (ASRTI), Elder Gbenga Olowo posits that "private sector participation in aviation, except for airlines with this administration remains cloudy. National carrier rebirth itself remains a contradiction. In six years, Arik, Aero, national carrier have all remained a mirage.
Policy statement on concession of airports to evolve total private sector participation is not here in six years when Ghana Airport Transformation took barely two years.
One would have expected ICRC to concession the airports after resolving the many bugging issues already identified by industry experts, workers unions and the general public and utilize the funds on more pressing issues in the sector."
The Chief Executive Officer of Mish Aviation Services, Capt. Ibrahim Mshelia says "the issue of concession has been a heated argument for a very long time and not only with this administration. Concession has its huge benefits if done rightly and not skewed to favour one side. I have always believed in concessioning government interests to private expert and able entrepreneurs if it will create more jobs than present, upgrade facilities to better standard than present.
This has been the argument in the past and again I support concession, but with the terms below. The property going for concession belongs to the people. You cannot therefore concession and send the people home to be jobless. They will fight you to keep their jobs.
I agree also no concessionaire will take over anything in Nigeria without firing people. Let's fix that problem ourselves first and save the concessionaire the headache with the unions.
It is true that aviation is a specialized field. Only specially trained and qualified people work there. Is this the situation now? We all know the answer is NO!!! All concessionaires, be it local or expatriate will work with only relevant staff and who are properly trained for the job.
The concessionaire is in business to make money too. We have run our things to create jobs only and stay afloat. No concessionaire will continue when they take over, if they take over. So, what we should do is fix this huge problem. Infrastructural upgrade itself should be a part of the conditions for the concessionaire or qualification to be considered and not the other way round in my opinion. But then, when you are on the hot seat, you see more than the public. In which case, public hearing now becomes relevant to present the situation before the people and explain your actions.
This is democracy and a public officer is a servant to the people and not a master in this case. Any concessionaire who is not able or willing to bring in money, make it better and create more jobs is not what Nigerians should present at this time of national difficulty.
Anything short of this in my opinion is not in the interest of Nigeria in our current state and should be resisted by all well meaning Nigerians."
On the plans to concession the airports, Msheilla said: "I don't know what they are doing and what terms are being considered in the ongoing discussions on these planned concessions. So, sincerely or not, it is not in my purview to discuss unless I see the terms. However, Government has responsibility to the citizens to create jobs etc. So, if at the point government sees that concession will provide better opportunities. Then by all means we should give government chance to concession.
But also, how do you make the citizens understand you? Dialogue!! If you dialogue, then you educate people on the real issue and it will be clear. Why there is hostile reception to the planned concession may be lack of clarity. Perhaps not, but I feel the government should be transparent on this. Call the stakeholders and put on the table the pros and the cons, what will be concessioned, how much is currently being generated and how more will be generated.
To be a disciplined administrator of government, you must humble yourself and take every one along even if you will not agree with some view points. This is because you are serving them. But when you exert your ideas always, or act like you are boss, then, you compound your problems. If you also call for public hearing and select who should talk, then you turn around and say you had a public hearing when you only selected who can talk or cut people, shut people up when they are in disagreement with you or refuse to take questions after, or leave before time for questioning under any guise etc. You leave the people still under suspicion. That will create problems."
Mr. Olumide Ohunayo of Zenith Travels notes that "these are the terminal buildings and airports that are already slated for concessioning. So, you now begin to wonder why the government is spending money for someone else to come in and take such terminals. Also, at what point did the government decide on this? We never saw any advert, bidding for it and suddenly, a price came out from nowhere and it was approved. The same Federal Executive Council that said they were stopping the national carrier has gone ahead to approve over N20 billion for the same project from palliatives. You are giving N5 billion to those who are living and gave N22 billion to a child that has not been born.
So, there is something wrong in the disposing of cash in the industry of late and the approval from the FEC. Invariably, with this approval, it is assumed concession of the airports is done and dusted for it not to be raised again forever.
For me, I am happy to see FAAN take over the airports back from the concession, but there is need to make FAAN commercially-oriented, profitable and be investors in other airports outside Nigeria.
Now that we are once again investing in our airports, we can as well look at a management company that will take over the management of FAAN for a period of eight to 10 years to restructure FAAN for profitability as a full airport company. It remains government ownership during that period. The idea is just to restructure, be ready to pay people off, train staff and be ready to pay those who are available well and prepare the airports for profitability and for the benefit of the passengers and the country in general."
The General Secretary of ASRTI, Goup Capt. John Ojikutu (rtd) raises issues of security in the entire subject: He said: "First, what has our government and FAAN agreed together as 'Airport Management Solutions' for our airports security without the agreements of the government security agencies working at our airports? We need to find out the requirements and the demands of the ICAO in Annex 17 from member States.
We need to be careful in awarding the contract to anyone without ensuring the national security. Aviation security is an element of the national security. The input of the national security council is very necessary. The amount involved is an amount for consideration by the national security council and not by the ministry of aviation alone. Note that the $20/passenger for security should not be for aviation, but for national security council approval.
Aviation security is a matter for national security council not for aviation and should therefore not be included in the airport concession. Government should not include any aspect of aviation security in any part of the airport concession in whatever form it is given as PUBLIC Offer.
Chapter one of ICAO Annex 17 demands that member States should set up a national aviation security committee and not national CIVIL aviation security committee. The reason is obvious. Many countries including Nigeria, developed our aviation from military aviation and a lot of our aviation architecture and infrastructure are joint in usage hence that demand."