Yakubu-Funtua Reaffirms FAAN's Commitment To Aviation Industry's Development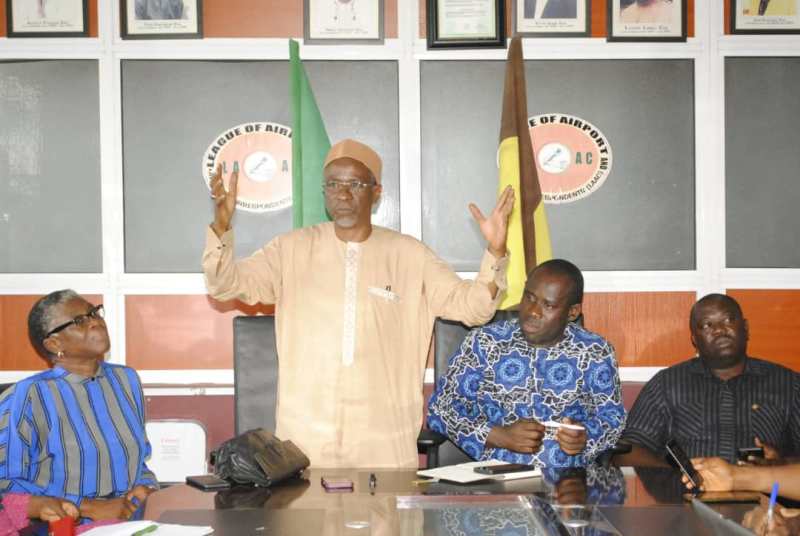 The Director of Public Affairs & Consumer Protection, Federal Airports Authority of Nigeria (FAAN), Mallam Abdullahi Yakubu-Funtua says FAAN is ready to do and support any measures targeted at development of the country's aviation industry.
Speaking during an interactive session with members of League of Airport & Aviation Correspondents (LAAC) today at Saleh Dunoma Centre, Ikeja, Lagos, Yakubu-Funtua emphasized the need to get more people to travel by air and access facilities at the airports as this will contribute to the industry's growth.
He also said that FAAN was doing all it could to increase its customer base by boosting the value of air travel and air cargo and enhancing the operations. He expressed willingness to collaborate with LAAC in promoting the industry.
"In the past, air travel was viewed as an elitist business," he said adding that a way should be devised to make the public appreciate the importance of air travel and air cargo.
"The more successful the aviation industry is, the more benefits we stand to derive from it," he said.