What FAAN Has Done On Airport Equipment Since 2019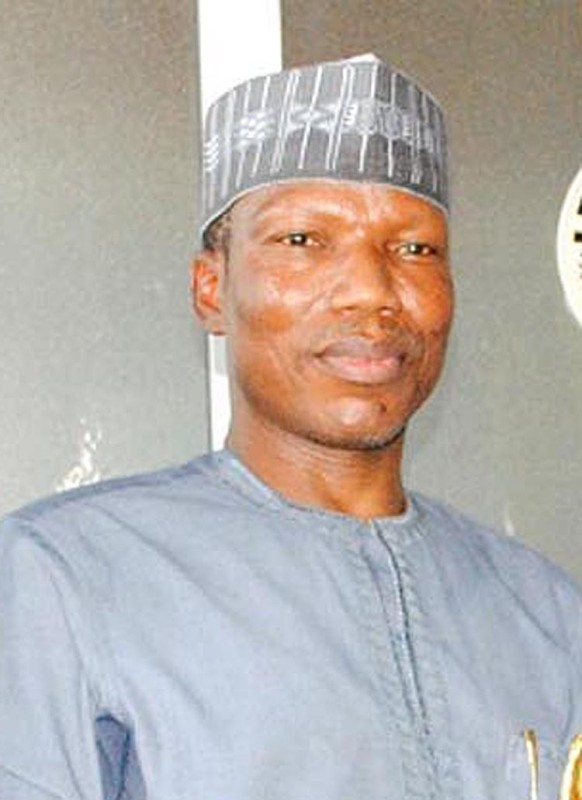 The Managing Director/ Chief Executive of Federal Airports Authority of Nigeria (FAAN) Capt. Hamisu Yadudu who has just completed three years as the organization's helmsman says within the period, FAAN has done a lot on major repairs of ageing equipment and components.
Speaking during a recent courtesy visit to members of League of Airports & Aviation Correspondents (LAAC), said the abandoned runway and airfield lighting as well as the key elements at Murtala Muhammed Airport, Lagos and any other airports that were old, were being replaced.
"Some were last replaced in either 1980 or 1985. Now, we are replacing them. It is only the air-conditioning system that we have not yet procured. But we are processing it and the airfield lighting. All other basic ones –disabled aircraft, baggage handling and other basic ones that the people see every day, we have started with them. For the avio-bridges, we have started with them and that is in terms of infrastructure.
We set up a committee last year because we saw that most of the facilities are aged. These equipment were supposed to be replaced every 15 years, but some have been there for 25 to 30 years. So, we have a committee that is working and they are almost completing it. They gave us the state of the equipment for all the airports so that we can make use of it, work with the ministry and use it to know their status so that we can plan.
This year, we will work in Akure, Borno, Sokoto airports and next year, we will work in Port Harcourt, Benin and Yola. We don't have all the money to fix all the problems at once, but we will do the entire airports gradually. So, when I leave here, those coming after me will be making use of them," Yadudu explained.
On passenger processing, he said: "RESA and SITA are the biggest two of such company in the world. Most of Europe is RESA and SITA and most of the USA is SITA because it is an American Company, but SITA was giving us only two airports and we went and negotiated an agreement with RESA that covers the five airports. So, instead of covering two for 10 years, now, we are covering five international airports. We now have a larger number of check-in systems delivered to the airports. There is departure control system all in this one and others.
Most importantly, the technology we have with SITA was the Common Use of Terminal Equipment (CUTE) and it was replaced sometime in 2009 with Common User Passenger Processing System (CUPPS). FAAN needs to modernize. So, we went for a newer technology and that is what RESA is offering us. This particular RESA system also has function on revenue automation and it is the latest one being adopted by the whole world. That is what Nigeria has now."
On the slow response of airlines to usage of the newly commissioned terminal at Lagos international airport, Yadudu said: "When you commission a new terminal, you have to do operational transfer before you can move. We decided to start moving in phases. We didn't want everyone to move at the same time. If you remember, when Terminal 5 opened in London, it took others about six months because of some teething challenges. There is nowhere in the world that you have a perfect system. No airport operates in isolation of its environment. Aviation industry keeps evolving when the challenges happen and are tackled immediately.
The relocation is in phases. No airport system will say you want to relocate to a new terminal and you want to remove every operator at once. You will crash. So, we sent two airlines and other ones will follow. I told them to move the airlines that operate morning and afternoon flights so that we will decongest the old terminal and so that congestion in the morning and evening will be reduced. It is unfortunate that some of them said they would not move but we are not ready to compel them to move. You cannot be a FAAN client and dictate to us. When the time comes, they must all move. Those that refused to move want to paint us in bad light that we don't have a good terminal, which is not true."
Yadudu further highlighted some of the major challenges confronting FAAN. "Some of the equipment we have are ageing. Some of them are even 40 years and above. As the current management in FAAN, we want to make sure that anybody who comes as the next Managing Director of FAAN, we want to make their job easier. We are going out of our way to make sure we do our own. Now, we are fixing the 18L. You cannot land on 18L at night; Now, the contractor is back. He was supposed to finish in March 2022, but the cables they had were of low quality and we are insisting on original ones. So, they said they would fix it by June or latest July. So, after nine years, we are fixing some of these things that were abandoned and we are also starting new ones, including baggage handling, the central cooling system and others.
We contacted the airfield lighting company in Europe to fix the new ones and overhaul the whole airfield lighting system. There was no overhaul in 42 years. That is also in the process. We are fixing things so that those that come after us will get things easier."