The Task Before FAAN's New Helmsman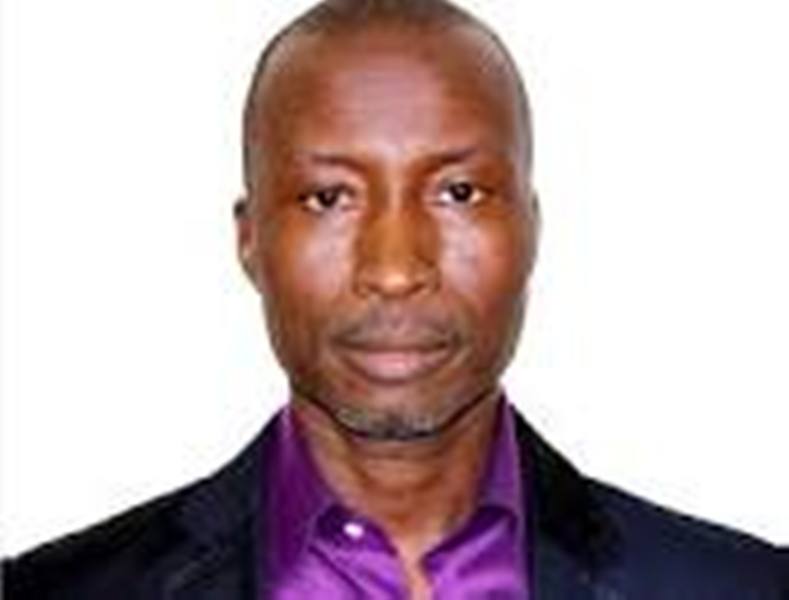 Mr. Kabir Yusuf Mohammed who took over from Capt. Hamisu Rabiu Yadudu as Managing Director/Chief Executive of Federal Airports Authority of Nigeria (FAAN) on May 23, 2023, sure has enormous tasks before him.
1. COMPLETION OF HANGING PROJECTS: According to Chartered Institute of Projects Managers of Nigeria (CIPMN), as at December 2022, Nigeria had over 56,000 abandoned projects located at various sectors of the economy. This includes airport projects.
Immediate past Managing Director, Capt. Yadudu had said at the FAAN National Aviation Conference (FNAC) 2023 held at International Conference Centre, Abuja under the theme, Sustainability Of The Aviation Industry In Nigeria, that "some airports have three or more on-going projects, especially in Lagos and Abuja." The completion of these and several other projects, form part of the responsibilities of Mohammed's leadership.
2. MORE AIRPORTS TO MANAGE: FAAN had originated from Decree No 45 in 1976 with a mandate to manage less than 20 airports. By May 2023 when Gombe Airport, established by Gombe State government was handed over to FAAN to manage, the number of airports under FAAN's management across Nigeria, came to 29.
Management is key to the viability of airports and a viable airport is an airport that is self sustaining. "For a passenger airport to be sustainable, it has to have not less than one million passengers," said Mr. Emmanuel Chavez, President, Airports Council International (ACI), Africa.
Most of the airports built by state governments, which were approved in recent years for operations were approved as cargo airports but currently do little or no cargo operations. Mohammed's leadership should liaise with Nigerian Civil Aviation Authority (NCAA) and ensure that each cargo airport develops and provides blueprint for its cargo operations. He should also work closely with the committee led by Ikechi Uko for improvement of airport cargo business.
3. REVENUE EXPANSION: Attracting more investments to Nigeria's airports is critical to revenue expansion for FAAN. Mohammed is expected to exploit existing investment opportunities. For instance, under asset management, FAAN has capacity to earn revenue, worth over five times what it earns currently. That is, if it knows what to do with its 11,000 hectres of unused land in Abuja and others, scattered across airports in the country. Space approvals should also be given for establishment of aircraft maintenance hangars and even comprehensive MRO facilities.
Under Mohammed, FAAN should increase input in cargo export potentials, encouraging growth by expanding cargo terminals.
Mohammed should also seek legislative review of the 40% annual revenue deductions to the federal government to enable FAAN achieve its revenue objectives.
4. IMRPROVED CUSTOMER RELATIONS/SERVICE: The FAAN National Aviation Conference (FNAC) introduced in 2022 should be sustained by the Mohammed administration for constant stakeholder interactions and exchange of ideas. Better communication with stakeholders will build better relationships.
He needs to pursue a policy and possibly, legislative review of charges, fees and taxes in order to attract more investors to the airport. Measures are equally needed to encourage major customers like airlines to grow their services.
"FAAN can approach an airline to develop a particular route, offer about six months tax holiday to enable the airline start off and grow," suggested Dr. Samson Fatokun, Director of International Air Transport Association (IATA), Nigeria.
This leadership should improve passenger facilitation and reduce flight delays related to airport infrastructure so that more travelers will be interested in using Nigeria's airports.
5. WORKING TO MAKE LAGOS A HUB: Since the 1970s, facilities at airports across Nigeria have been overstretched due to increase in passenger and cargo traffic. This has created gaps in infrastructure which past Managing Directors have endlessly struggled to fill, alongside internal and external constraints.
"To be a hub, it is not enough to have strong carriers. It is to be able to support flights that come into your country," said Dr. Bernard O. Aliu, former President of International Civil Aviation Organization (ICAO).
This calls for massive infrastructure upgrade which Mohammed is expected to pursue during his tenure because without good infrastructure, today's airport does not really exist.
"FAAN should consider new technologies as they are building infrastructure; technologies like modern power enabled facilities," suggested Mr. Basil Agboarumi, Managing Director of SAHCO Plc.
Mohammed also needs to ensure that master plans of more airports are developed and pursue international certifications of more airports in Nigeria during his tenure.
6. INDUSTRIAL HARMONY/MANPOWER DEVELOPMENT: The leadership of Mohammed should invest in highly competent, efficient, quality and disciplined personnel and do everything positively possible to avoid industrial actions by airport workers. In the light of uncertainties of tenure and career apprehensions created by political interferences as experienced over the years, there is need to equip FAAN personnel with capacity to display professional competence and career fulfillments both within and outside FAAN.
The welfare of FAAN staff is equally critical. For several months, there has been water scarcity in FAAN quarters in Lagos as electricity power supply has not been constant. Power Generating sets have also either not been available or functional, especially since the relocation of management based from Lagos to Abuja. This is far from expected international standards as regards welfare of airport personnel. Correcting this abnormally is equally a task before Mohammed.
7. AVIATION SECURITY: Discipline and training of FAAN's security personnel is paramount. Also, there is need for upgrade of security equipment and updated training related to cybercrime, terrorism, etc.
8. CARBON EMISSIONS TARGET: The global emissions reduction target solicits airports with facilities like solar generating sets, electricity powered vehicles, etc. Mohammed should seek partnerships to support sustainable aviation fuel initiative at FAAN's airports. Energy should be included in airport projects.
"The airport business model needs to change from airports being just passenger hub to energy hubs," said Chavez.
Mohammed must strive during his tenure to bequeath airports worthy of his pedigree and efficiency to those coming after him.