Sirika Visits France Over TRACON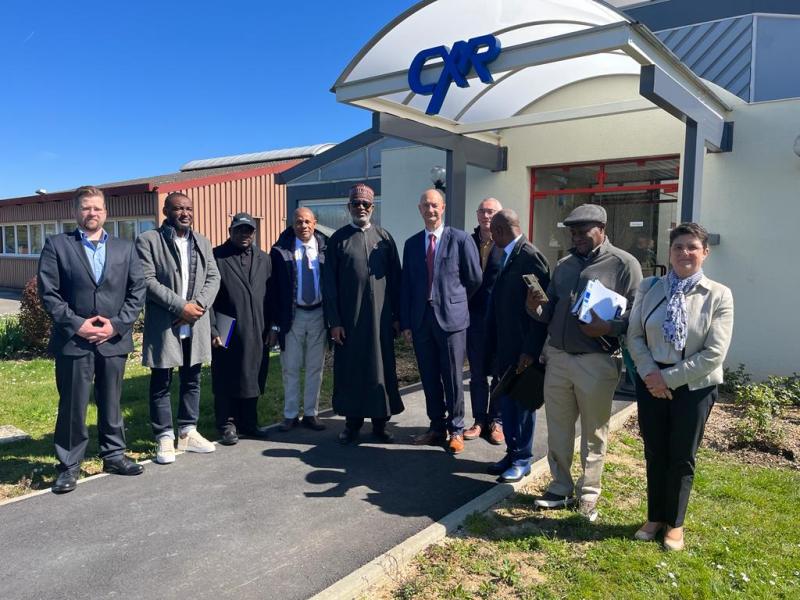 Nigeria's Minister of Aviation, Senator Hadi Sirika has visit the Headquarters of CXR Networks, the Company engaged by the Federal Government of Nigeria to manufacture the equipment required for the Total Radar Coverage of Nigeria (TRACON) project of the Nigeria's airspace in Paris, France.
During the visit, Sirika reaffirmed the commitment of the Federal Government to ensure the Total Radar Coverage of Nigeria (TRACON) ensures safety and security of the Nigeria's airspace and stated that the project was one of the legacy projects of the administration of President Muhammadu Buhari, (GCFR) in the aviation sector as it is meant to ensure that the Nigerian airspace is safe and secured.
He applauded and thanked the Government of France for its support towards the project and its implementation, assuring that the project would enhance the capacity, efficiency and capability of the Nigerian Airspace Management Agency, the agency of government statutorily empowered for the management of the Nigerian airspace.
He further stated that the various components of the equipment are some of the best that could be found in any part of the world, as they were manufactured in line with the best international recommended practices and standards of the International Civil Aviation Organization (ICAO). He made it known that the equipment, when delivered, would be deployed to aid civil and military aviation's operations at designated airports and flying routes in Nigeria.
Receiving the Honourable Minister and his team, the Chief Operating Officer of CXR Networks, Mr. Marco Di Valerio said the company's Management was happy to receive the Honourable Minister and his team, and reassured of his Company's readiness to ensure that the project was delivered on time and in line with the terms of engagement.
He also stated that the company had all the necessary certifications of the International Organization for Standardization (ISO) and operates from 96 countries of the world. He stated that the equipment are of the best standards and are the latest in air traffic management and security.
The Minister who later went on a guided tour of the facilities of the world class manufacturing company of aviation equipment, was accompanied on the trip by the Permanent Secretary in the Ministry of Aviation, Dr. Emmanuel Meribole, the Managing Director of NAMA, Mr. Lawrence Matthew Pwajok and some Directors in the Ministry of Aviation.