SAHCO Wins Contract To Handle Uganda Airlines, Ibom Air Regional Operations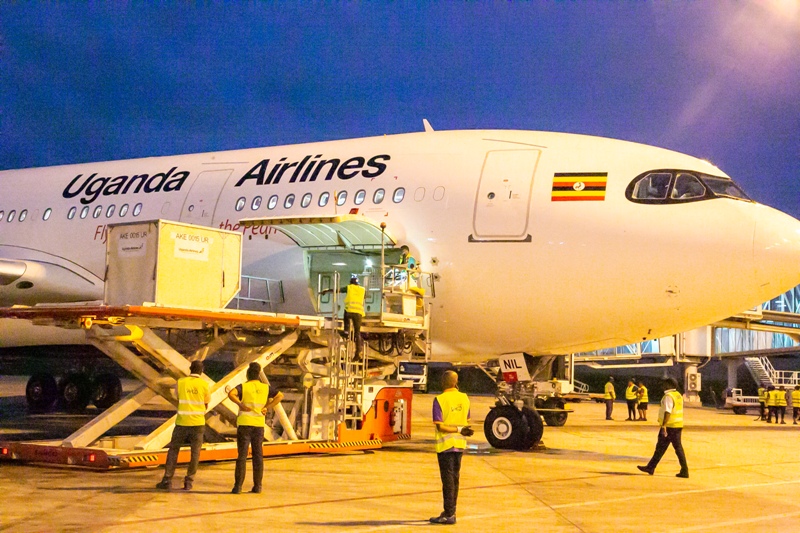 The Skyway Aviation Handling Company (SAHCO) Plc has won the contract of providing Passenger, Baggage and Ramp Handling services to Uganda Airlines at the Murtala Muhammed International Airport, Lagos and signed contract to handle Ibom Air's regional flights starting with the Lagos to Accra route.
Uganda Airlines which is the flag carrier of the Republic of Uganda recently launched flights from Entebbe International Airport in Uganda to be operated thrice a week to Lagos, Nigeria. The airline that is rated at the top of the list of the youngest fleets of the world airlines is also known as the Uganda National Airlines Company.
The Ugandan Airlines flight was launched on October 19, 2023 and Mr. Patrick Ziwa, the Ugandan Country Manager said concerning the partnership between SAHCO and Uganda Airlines that they were happy and blessed to be in Nigeria. He went on to say that Uganda Airlines was excited about working with SAHCO, partnering with SAHCO and also supporting SAHCO during this novel journey.
SAHCO has been able to attract and retain the confidence of both her existing airlines and new airlines due to the seamless, safe and speedy service delivery which SAHCO is known for. SAHCO is the only Aviation Ground Handling company that is present in all the commercially operated airports in Nigeria. In recent times, many foreign airlines have moved their aviation ground handling operations to SAHCO so as to enjoy being handled by a loyal and dedicated workforce who are well trained and whose integrity is not in question, delivering their activities in line with global best practices.
Also, SAHCO has invested on modern aviation ground support equipment (GSE) which operate on alternative power sources and are rugged to enable effective maneuvering in the Nigerian terrain. These GSE are also equipped with the technology to guarantee zero carbon emission to ensure the commitment of SAHCO to protecting the environment. Among these is the first ever Cool Dollies which are used to convey temperature sensitive shipment from the aircraft to the warehouse to safeguard that the shipments are not denatured.
In the same vein, Ibom Air has signed an aviation ground handling contract with SAHCO to handle her regional flights starting with the Lagos to Accra route which also commenced on October 17, 2023 by providing Passenger handling services, Baggage handling services, Ramp handling services, Cargo handling services and Premium Lounge services.
Despite operating in a challenging industry, SAHCO ensures that the focus is to confirm operational excellence which has helped in the handling of an array of aviation clients that enjoy customer specific services that are unique to them. This has enabled SAHCO to be the leading player in the Nigerian aviation landscape by providing services to Aero Contractors, African World Airways, Air Cote D'Ivoire, KLM, Air France, Air Peace, Arik Air, Allied Air, Badr Airlines, Bristol Helicopters, British Airlines, Camair-Co, Caverton Helicopters, Dana Air, DHL Aviation, Ethiopian Airlines, Emirates Airlines, Execujets, Green Africa Airlines, Ibom Air, Inter Air, Max Air, Middle East Airlines, Overland Airways, South African Airways, TAAG Angola, Tarco Airlines, United Airlines, United Nigeria, Airlines,XE Jet, Value Jet, Virgin Atlantic Cargo.
Since aviation is all about safety, SAHCO has ensured that the organization is RA3 certified, ISAGO certified and ISO9001 certified. It is worthy to note that SAHCO is also the recipient of numerous awards both locally and internationally due to its quality service delivery in aviation ground handling operations in Nigeria.