Safety Standards Enforcement By Relevant Agencies, A Priority, Says Keyamo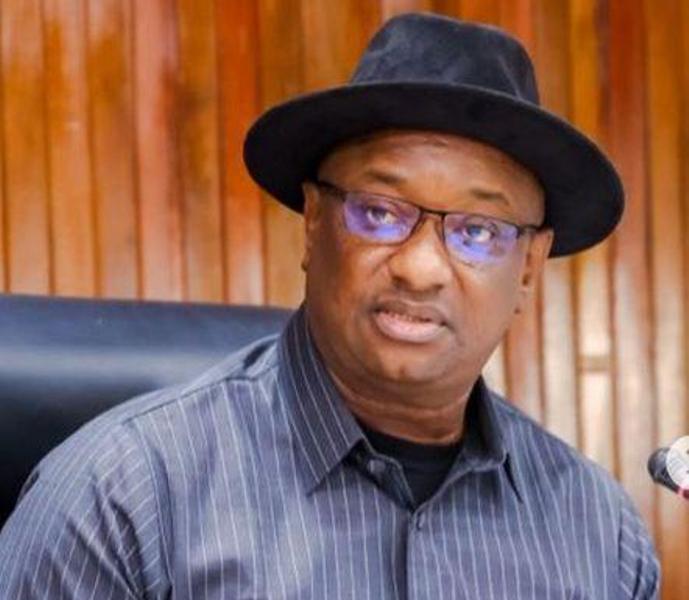 Nigeria's Minister of Aviation & Aerospace Development, Barrister Festus Keyamo (SAN) says the enforcement of safety standards by the relevant agencies constitutes part of his priorities, while highlighting his Key Performance Indicators (KPIs).
Speaking in an interview at the just ended 7th Aviation Africa Summit held at International Conference Centre, Abuja, Keyamo said "I have also rolled out all my other KPIs while I am in office. I have set those standards for myself and that is one. I said that enforcement of safety standards by the relevant agencies will be top priority for me. The second of course, will be the development of the aviation infrastructure throughout Nigeria. One of the deliverables under that will be, I will like world class MROs to be established in Nigeria. We spend a lot of foreign currencies taking our planes out every time to go and line up in foreign facilities to get these MROs done and that takes a lot of our foreign currencies away."
He further said he is committed to the deliverables under the expansion of infrastructure. "Of course, the development of human capacity within the aviation industry would be one of my KPIs to ensure that capacity is developed within the industry. We also spend a lot of money training our people outside. So, the deliverables under that will be of course, the aviation university is about to kick off. Yes, the last President gave approval. So, the first aviation university is about to kick off and we are doing our first admission this September into the aviation university. So, that would be an easy deliverable under human capacity development and of course, I also said that we also have to ramp up revenues. While we are doing all these, we must ramp up revenues. For all our revenue generating agencies, we have to optimize their capacity. It is not that we are going to impose more fees on operators. Those are some of our KPIs and we will ensure that we hold ourselves to those standards," he said.
He said the agreement signed with South Africa was for the sharing of intelligence and cooperation adding that airport levies in Nigeria, said to have been the highest would be reviewed.
On foreign airlines' trapped funds, Keyamo said: "Mr. President is very concerned about that. Infact, it is one of the issues we went to discuss in the UAE and I spoke with the Minister of Finance and the Coordinating Minister of the economy and he has given an indication that within the next few weeks, the Central Bank of Nigeria will be very clear as to the programme within which these issues will be addressed. They will be paid off. These are not loans. They are trapped funds. They are funds that are there. It is only the issue of liquidity that is our problem and the issues of liquidity is being addressed as I speak right now. It is something that the President is very concerned about and that issue, I said that we have addressed it in the UAE and very soon, you will hear from the financial sector."
On the issues of reciprocity of flights on the UAE routes under Bilateral Air Services Agreement (BASA), the Minister said: "I have met with Emirates before I left UAE. I met with Etihad before I left UAE and we are working out the details. The time frame, we cannot say the time frame. Kicking off an airline operation again on a route is not that you will go and grab one empty plane sitting in a place. There is no idle plane sitting anywhere. They have to reschedule their flights, restart their routes again, all kinds of things. All kinds of permission will be taking from local authorities and of course, I made the point in speaking with them and I made it clear that they will have to give our airlines reciprocal rights under our BASAs. That is the point I insisted on, and they did say that any spot we need, they will give us too as much as we give them those spots within Nigeria.