Royal Father, Oba Ogunleye, Demuren, Nuhu, Others To Attend Adurogboye's Book Launch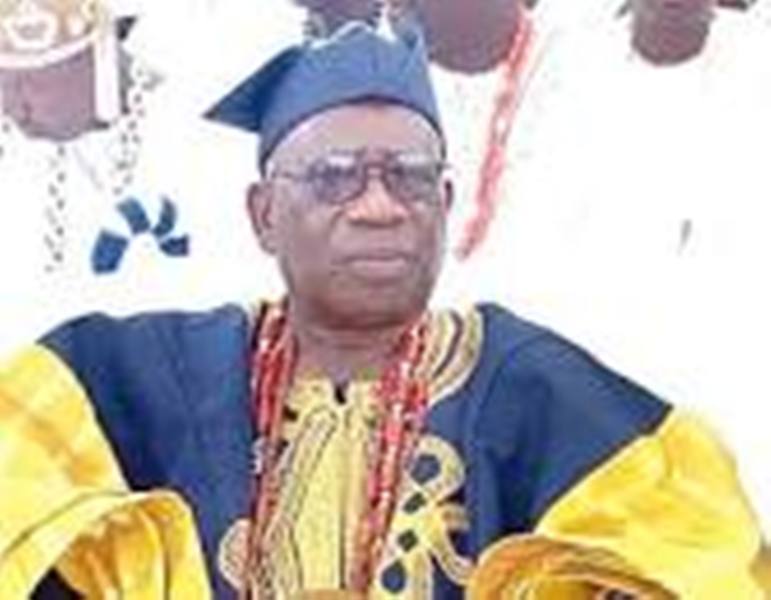 The Toluwalade of Akinale Kingdom, Oba Femi Ogunleye has accepted the invitation to grace the unveiling of Sam Adurogboye's book, 'Handbook on Public Relations Practice and Aviation Reporting.''
Oba Ogunleye is one of Nigeria's most respected veteran journalists and a former Public Relations Manager of the defunct Nigeria Airways.
A statement signed by Mrs. Adeola Adurogboye, Executive Director, SAPTCO Communications Limited which disclosed this, said a former Director General of Nigeria Civil Aviation Authority (NCAA), Dr. Harold Demuren, aka Dr. Dee, is also being expected at the occasion.
The Director General, Civil Aviation. Capt. Musa Shuaibu Nuhu is also billed to honour Mr. Adurogboye with his presence along with other management and staff of the NCAA.
The book will be presented in Lagos on October 14, when Mr. Adurogboye turns 60 and retires as the Public Relations Manager of the Nigeria Civil Aviation Authority (NCAA), where he worked from its inception in the year 2000. The event will be chaired by Pharmacist Kunle Ekundayo, the Managing Director of Drugfield Pharmaceutical Limited.
Barrister Allen Onyema, the philanthropist, noted supporter of intellectual efforts and Managing Director of Air Peace, has also accepted to be the Chief Launcher of the book.
Several key stakeholders from the Aviation industry Agencies, Airlines, Academia, allied aviation services providers, Christian community, where the author is deeply rooted, family members and friends are expected to grace the occasion and launch the book.
The 16-chapter 'Handbook on Public Relation Practice and Aviation Reporting is a product of years of research and the professional experience of Mr. Samuel Adurogboye, who is a seasoned and an award-winning media manager and public relations practitioner. In putting together the book, Mr. Adurogboye seeks to enhance the professional proficiency of media and public relations practitioners, aviation lawyers, students etc.
Presented in elegant prose and rich in perspectives, the book tackles topics such as: What is not Public Relations; Public Relations and Marketing of Bad Product; PR as a Management function; My Experience; Media Relations; Bilateral Air Service Agreements (BASA); Aviation Reporting; Role of the Nigeria College of Aviation Technology, NCAT; My Field Experiences, among others.
The book is published by SAPTCO Communication Limited, a PR firm and is in paperback and hard cover to take care of all classes of readers and buyers.