NiMET DG To Chair LAAC's 27th Annual Conference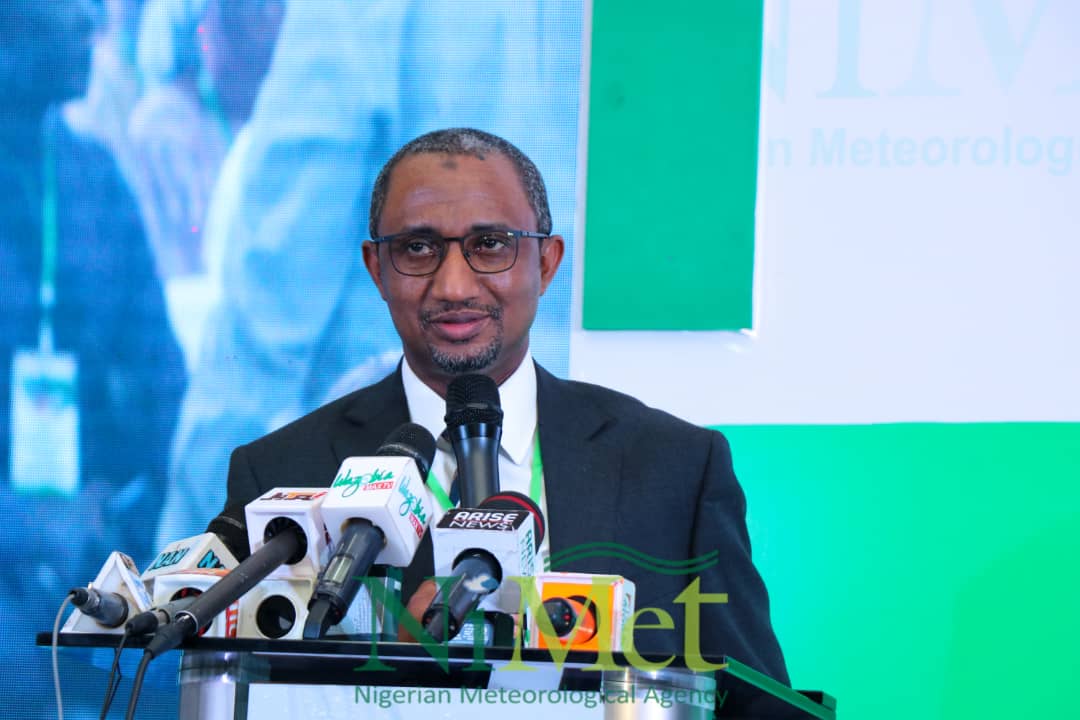 The Director-General of Nigerian Meteorological Agency (NIMET), Prof. Mansur Matazu is to function as Chairman of the 27th edition of the Annual Conference of the League of Airport and Aviation Correspondents (LAAC), which holds at Providence Hotel, GRA, Ikeja, Lagos on Thursday, July 27, 2023.
Theme of this year's conference is: 'Aviation Industry: Changing Times, Changing Strategies.'
A statement by the Secretary, Planning Committee, LAAC Conference, Mr. Albinus Chiedu, said that Matazu was selected based on his wealth of experience and quality leadership he has displayed since he was appointed as the Director-General of Nimet.
According to him, Matazu who was recently at the 19th World Meteorological Congress, re-elected into the Executive Council of World Meteorological Organisation (WMO) would bring his experience to bear as the Chairman of the conference.
Matazu before his re-election into the Executive Council of WMO, has been a member of the Executive Council since his assumption of office as the Director-General of Nimet and has been recognised for his commitment and dedication to science, meteorology and to humanity.
His agency, NiMET has in recent years, provided consistent weather information services to various sectors of Nigeria's economy, including the aviation industry.
Besides, Chiedu stated that the Director-General, Civil Aviation (DGCA), Capt. Musa Nuhu would deliver the keynote address at this year's conference, while other key players in the industry have also confirmed their participation.
They include the Managing Director, Federal Airports Authority of Nigeria (FAAN), Mr. Kabir Mohammed; Managing Director of Nigerian Airspace Management Agency (NAMA), Engr. Tayib Odunowo; Director-General, Nigerian Safety Investigation Bureau (NSIB), Engr. Akin Olateru; Rector of Nigerian College of Aviation Technology (NCAT), Zaria, Capt. Alkali Madibbo, President, Aviation Safety Round Table Initiative (ASRTI), Dr. Gabriel Olowo; Managing Director, TopBrass Aviation, Capt. Roland Iyayi and Group Managing Director of Finchglow Travels who also chairs the Association of Aviation Training Organizations (AATOs) in Nigeria, Mr. Bernard Bankole.
Other dignitaries expected to participate include the Honourable Minister of Aviation, Chairman, Air Peace Limited, Barrister Allen Onyema, Chairman, United Nigeria Airlines, Dr. Obiora Okonkwo, amongst others.
He added: "The theme of this year's conference was informed by the emerging changes in approach to aviation business as regards technology, airline management and operations, financing and other aspects of the aviation industry.
"The programme will feature presentations by speakers and a panel session to address issues bedeviling the sector in line with the theme."
Over 250 aviation industry professionals, cutting across the aviation agencies, security agencies, international and domestic airlines operating in Nigeria, aviation support services, travel trade sellers and buyers in Nigeria's aviation industry are expected to participate in this conference.
LAAC is Nigeria's aviation media umbrella body saddled with the responsibility of ensuring effective media coverage and practice in the aviation industry.
LAAC recently made robust contributions to the NCAA Notice of Proposed Amendment (NPA) Changes to the Nigerian Civil Aviation Regulations (NCARs), which was held in Abuja.
The LAAC Annual Conference has over the years, made an unquantifiable impact on Nigeria's aviation sector by throwing up policy, management and operational issues for public discuss. This has resulted in tremendously significant evidential changes in Nigeria's aviation sector.
Aviation and allied business organizations have equally taken advantage of sponsorship opportunities presented by this event to sell their products and services.
There shall be both physical and virtual participation in the conference to enable participation of stakeholders from across the world.
Individuals and organizations that have distinguished themselves in the industry on performance would equally be honoured with Awards at the LAAC Awards of Excellence segment.