NCAA Signs Civil Aviation Master plan With ICAO To Foster Sector Growth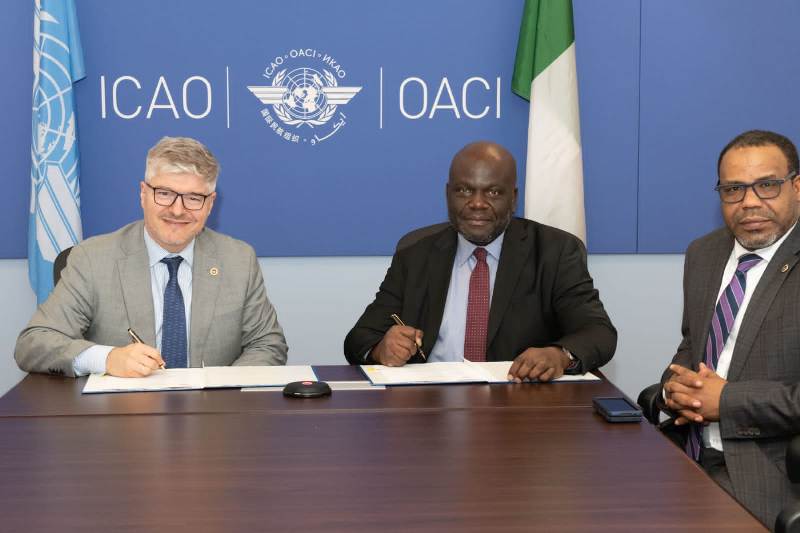 The Nigeria Civil Aviation Authority (NCAA) in its continued efforts to further reposition civil aviation in the country has signed the Civil Aviation Master Plan (CAMP) with the International Civil Aviation Organization (ICAO) in Montreal , Canada, which it said would enable the sector to attain its full potential, while also making significant contributions to the Nigeria's Gross Domestic Product (GDP).
A statement by Capt. Musa Nuhu, the Director-General, Civil Aviation (DGCA), said that it was high time the sector in the country played its key role of developing the nation through air travel.
Nuhu represented Nigeria at the signing ceremony, while Mr. Juan Salaazar, the Secretary General of ICAO, signed for the international body. In a bid to ensure its full implementation and development to the industry in particular and Nigeria at large, Nuhu said that all relevant stakeholders within and outside the ecosystem would be carried along.
According to him, the aviation industry had played pivotal roles in the development of many countries around the world and Nigeria with the biggest economy in Africa could not operate in isolation of the others.
He said: "CAMP is a process to plan for the short, intermediate, and long term development goals through implementing policy directives and to drive change and transformation.
"Civil aviation masterplan would be critical to facilitate the growth of the aviation sector and the deployment of required action plans to stimulate the development and growth of the industry, thereby acting as catalysts and enabler of national economy.
"We need to have an orderly growth and development of the industry in tandem with our national aspirations. Economies of many countries depend almost entirely on aviation. Aviation played a significant role in the development of Dubai and Emirates is its global brand."
Nuhu also said that the partnership with ICAO' would further lead to more direct and indirect job opportunities for qualified Nigerians in various fields.