NAHCO Makes Progress With New Business Approach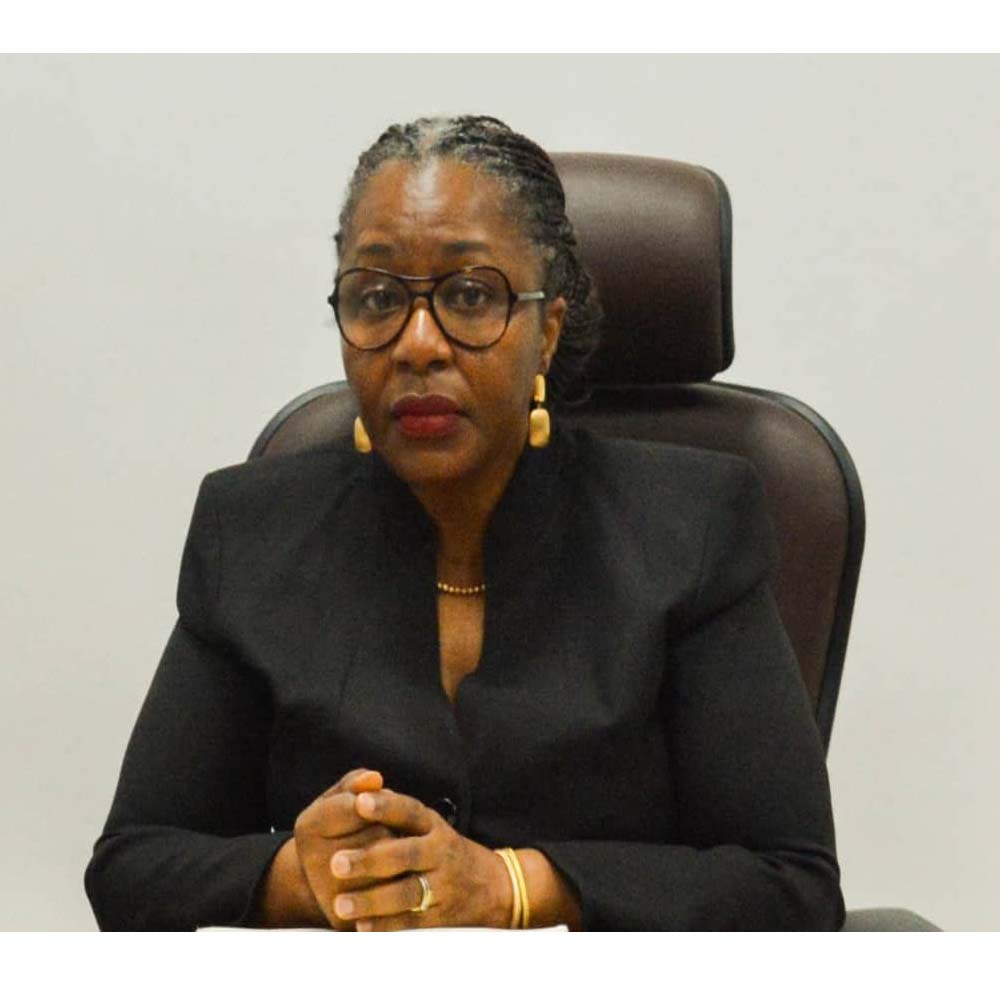 The Nigerian Aviation Handling Company (NAHCO) Plc says it has started making progress in business despite the challenges posed by covid19 effects, which have steered up new approaches to its operations.
A report from the group's Board of Directors for the first quarter ended March 21, 2021 states that "the group recorded a marginal increase in the Profit Before Tax as compared to the same period of the previous year" adding that "it is expected that performance in the remaining quarters of 2021 will be better than that of 2020."
The Group Managing Director of NAHCO, Mrs. Olatokunbo Fagbemi told chiedualbinus.com in an exclusive interview, that the company is gradually recovering from the effects of covid19, along with the industry.
"As you can see, new airlines are coming onboard. We have United Nigeria Airlines (UNA), which we handle in some of our airports. We have a new airline bringing cargo, all the way direct from China and another from India. These are new businesses coming onboard during and on our way out of covid," she said.
On the new measures being adopted by NAHCO, Fagbemi said: "The first thing is that we want to serve our clients better, whether existing or proposed clients. We have our commercial team working with our clients to know where their growth patterns are, where they are going to as new places, what are they looking at, and so on. Some airlines are now trying to focus on exports. We are understanding their needs. Some are focusing on cold room storage. We are increasing our cold room capacity. We were even commended by one of our clients, GSK as having added better value in terms of cold room storage. We were celebrated internationally for improvement in our storage facilities."
She expressed gratitude to the federal government for the over  N70 million given to NAHCO as covid19 palliative on an interest-free basis, saying that the fund would be channelled towards facilities.
On the challenge that NAHCO has had to contend with since the outbreak of covid19, Fagbemi explained that ground handling business is tied to airline business just as airlines' challenges affect handlers. She noted that the bulk of handling business pre-covid, was focused on passenger and aircraft handling, but had shifted to cargo, bringing in new cost-related challenges of protocols like social distancing, use of sanitizers, sanitizing of the aircraft itself and mask wearing.
"We do disinfection in addition to cleaning. That puts some pressure on us because we have to ensure that our cabin appearance executives are properly kitted. So, nose masks and gloves which initially, we just used for some duties now have their use extended to even our assistants that deal with passengers with reduced ability. So, we invest in chemicals, PPE and training. At a time, we had to train everybody in NAHCO on covid19 itself. These are the challenges. People are not used to wearing mask and it is not comfortable. How do we get people to understand the importance and ensure they comply? That is a change challenge. That is an attitudinal change issue.
Some clients may want to beat the system on the covid test but we have not had that. You have the profilers but we also do something like a secondary check for some. However, we need to be more focused, more particular on this with a more clear code as is obtained in some other countries. That is for passenger. If you come to cargo, one of the challenges we have now is the issue of social distancing in the warehouse.
Fagbemi commended the Nigerian Civil Aviation Authority (NCAA) for being more emphatic on safety as a regulatory body.
"I was very impressed with the way the Director General and the NCAA ran the industry during covid. You know, when you are a regulator, sometimes, your actions could be misconstrued but once the regulator is clearly leading the sector to a particular place,  as long as all of us follow that drive, we will get there despite whatever discomfort that regulatory approval may give at that time. When someone says we have to do things in a particular way and that is not how you have been doing it, you might feel some discomfort. One thing we have in NAHCO is that we are focused on the regulator. For anything that has to do with regulation, we put in everything to ensure compliance. Even as airlines, our clients have security oversight both from Nigeria and from their home countries for those that are foreign airlines. If our effort is to serve clients better, then compliance with regulation is 101%. We are also regulated by Securities and Exchange Commission (SEC) and the Financial Reporting Council because we are a publicly quoted company. We do not joke with regulations," said Fagbemi.
NAHCO has also upped its game on staff welfare and training. "We have ensured that staff welfare is on our front burner. Even during covid, we on-boarded two Health Management Organizations (HMOs). We ensure that our staff are trained as often as possible. We have our mandatory statutory training. We have other soft skills training that we are doing. We have done everything possible to ensure that our staff entitlements are paid as at when due. We also believe in mentorship from within. So, it is something we take very seriously," stated Fagbemi.