Minister Keyamo Wants Contractor To Do Quality Job On Abuja Second Runway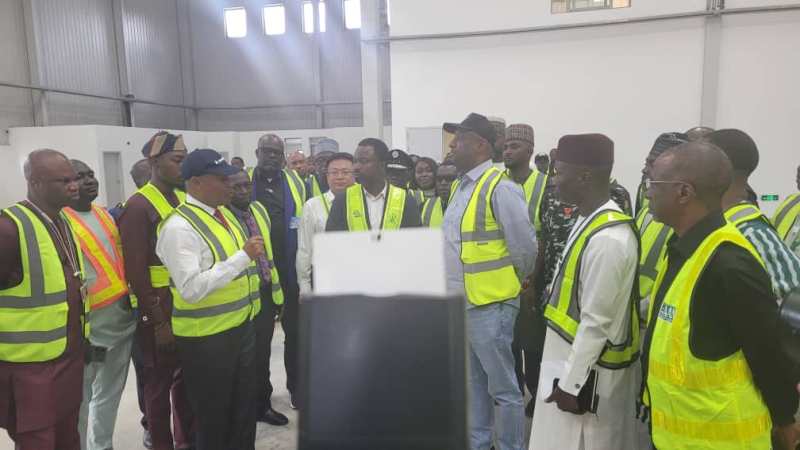 The Honourable Minister of Aviation and Aerospace Development, Festus Keyamo SAN CON FCIArb has charged the contractors handling the construction of the Abuja second runway project to deliver a standardized and long lasting runway.
The Minister who visited the Site of the ongoing runway project during his inspection of the Abuja airport warned the contractors of using sub-standard materials.
"Please we need to be sure you guys are keeping to standard. Where's the MD? How many years guaranty are you giving us? At least, 10 years, because we will not rush for any procurement, years, after the completion of this project. So, you must up your game", the Minister warned the Managing Director of CCECC, the Chinese company handling the construction project.
On his part, the Managing Director of CCECC, David Wang, has promised to keep to standard by delivering a Hard-Surfaced runway that will last longer. He also agreed to the 10 years guaranty which the Honourable Minister asked for.
The Honourable Minister, Festus Keyamo SAN is currently on tour of the Abuja airports where he hopes to inspect the facilities and access quality of services at the Nnamdi Azikiwe International and Local Airports in Abuja.