For The First Time, Akwa Ibom Governor Travels With Ibom Air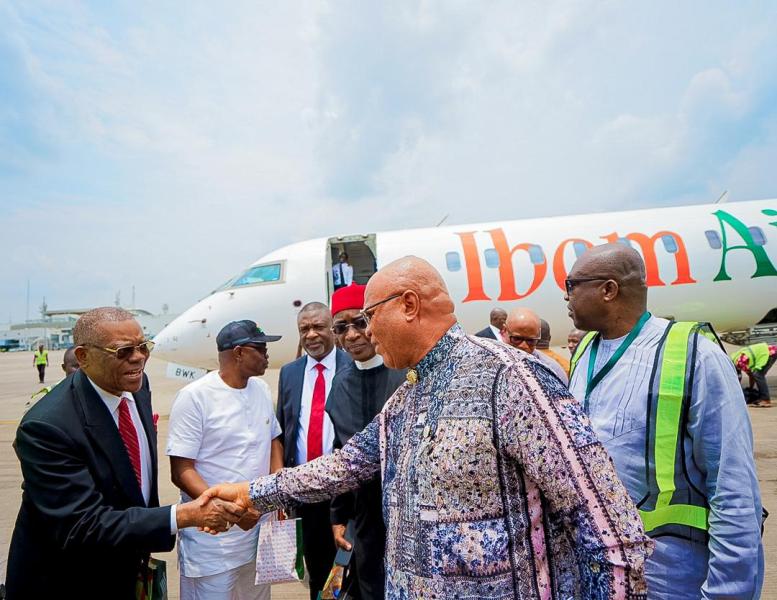 Ibom Air marked a significant milestone today as the mid-day flight, QI0202 from Uyo to Abuja departed on schedule from the Victor Attah International Airport in Uyo with His Excellency Pastor Umo Bassey Eno, the Executive Governor of Akwa Ibom State, onboard.
According to Aniekan Essienette, General Manager, Marketing & Communication, Ibom Airlines Limited, Governor Umo Bassey Eno boarded an Ibom Air flight for the first time since assuming office, underscoring his unwavering dedication and determination to lead by example.
The Governor arrived at the airport well before the departure time, meticulously ensuring that his presence did not disrupt the carefully planned schedule, despite the inherent challenges posed by security protocols and other governmental obligations. The Governor's actions echo his dedication to ensuring smooth operations for the people.