Air Peace To Fly To Israel In April, Commences Direct Mumbai Service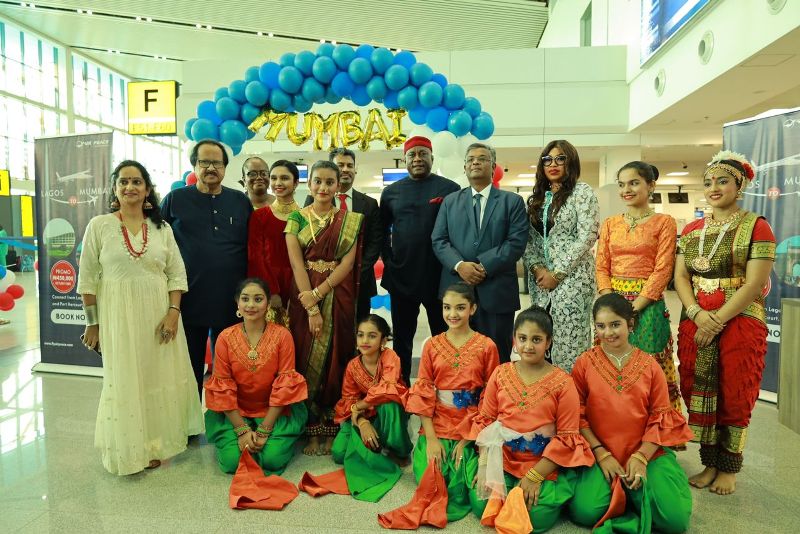 The Chief Operating Officer, Air Peace, Oluwatoyin Olajide says the airline plans to launch flights to Israel in April, 2023, even as it achieved another first on March 31, 2023, by launching direct, nonstop flight services to Mumbai, the capital city of Maharashtra State in Southwestern India.
The airline is starting with two weekly flight frequencies to Mumbai with plans to commence Delhi operations as soon as the Mumbai service garners significant momentum. This direct, nonstop Mumbai service is a respite to Nigerians and Indians who have to travel for so many hours to India with stopovers via other countries.
Olajide, said: "The Mumbai route is our fourth international destination and is strongly indicative of our unwavering commitment to continually expand our route network to meet the evolving travel needs of not only the Nigerian market but also the West African sub-region.
"On May 31, 2020, Air Peace became the first ever Nigerian airline to operate the first direct flight from Nigeria to Kochi, India, airlifting 312 Indian citizens. In the same year and early 2021, we operated more than six evacuation flights afterwards, showing our strength and familiarization with the Indian airspace.
"Our Mumbai service is direct- meaning no stopovers. So, you're saving time, money and avoiding stopover stress. Also, we're offering a launch fare of 450,000 naira. That's unbeatable, especially considering that we're deploying our comfy Boeing 777 aircraft, offering passengers best-in-class hospitality".
According to her, the airline is strengthening its presence on the Asian continent with the launch of Mumbai service, adding that it is not just a big stride for the airline; but also a huge feat for Nigeria in the implementation of its Bilateral Air Services Agreement, BASA, with India, and deepening socio-economic ties between both countries.
Olajide disclosed: "Passengers can connect from Kano, Port Harcourt, Abuja, Accra, Monrovia and Douala through Lagos to Mumbai, and if you are connecting from any of the aforementioned domestic routes, the fare for the local leg is waived. These are some of the benefits you enjoy on our Mumbai service.
"Discussions are ongoing with some Indian airlines for an interline partnership so that we can connect not just the West but the North, East and South of India to Nigeria and the West African region. Our promise is to consistently provide seamless connections for our esteemed customers across continents.
"Air Peace is only eight years old, but we have done a lot and have more planned in terms of route expansion and fleet modernization. As you may know, plans to launch Israel are in top gear as the Israeli government has approved April 20, 2023, as the kick-off date. Also being planned for launch are Jeddah, Malabo, Congo Kinshasa, Lome and we recently introduced Abuja-Banjul and Abuja-Dakar connections".
The airline says it is investing in modern aircraft, adding that it has 37 aircraft currently and still expecting eight brand new Embraer 195- E2s and additional 15 brand new Boeing 737 Max 8 and 10 orders to boost its operations.
The COO expressed appreciation to the Nigerian Civil Aviation Authority, Federal Airports Authority of Nigeria, the Ministry of Aviation, the Indian government, travel partners, and other stakeholders who contributed to making the Mumbai launch possible, assuring that the airline will work closely with all relevant aviation actors to ensure the new route is maximized.