Air Peace Has About USD14 Million Trapped In CBN, Says Chairman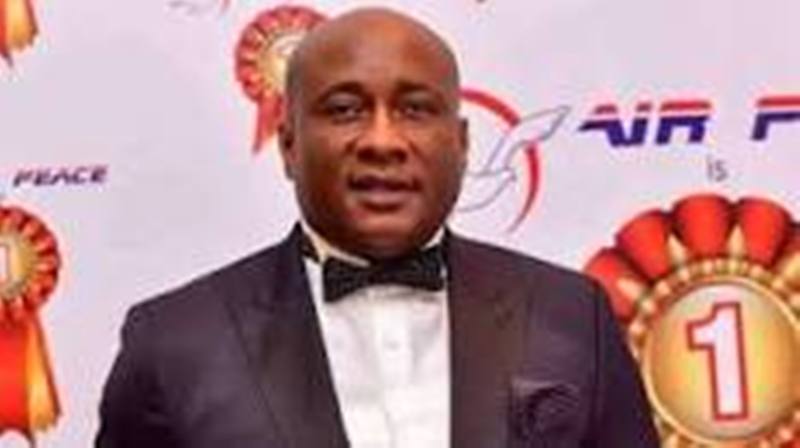 The Chairman of Air Peace, Barrister Allen Onyema has said that his airline has about 14 million USD stranded in the Central Bank Nigeria (CBN) and about 15 aircraft stranded abroad because of the harsh operating environment in the country.
Speaking on the Ease of Doing Business in Nigeria in an address he delivered on August 28, 2023, at the Annual Conference of the Nigerian Bar Association held in Abuja, Onyema said the ease of doing business in Nigeria is low as local investors face a lot of statutory bottlenecks which stifle their growth.
In his words: "We are not serious in this country about encouraging indigenous investments. How do you grow your economy when local investors are being treated with levity and envy by their own ministers? How do you grow your economy when indigenous investments are overtaxed? These same investors are providing jobs for the populace. How do you grow your economy when people in government see you as an enemy, a rival, because they are beclouded by whatever sentiments they believe in, thereby making business difficult.
"Air Peace has about 14 million USD stranded in the Central Bank Nigeria. It is not hidden. We also have about 15 aircraft stranded abroad. After, people will say Nigerian airlines lack capacity. They do not lack capacity; what they lack is truthful government support and ease of doing business.
"Do you know the amount this country spends on aircraft maintenance through its airlines? Air Peace alone in 2022, expended 78 billion naira on maintenance and these funds went to foreign countries. How can local investments grow like this?".
The Air Peace boss went on to recount how he applied to run a maintenance hangar in 2015 after paying over 100 million naira to FAAN to lease land at the Lagos Airport but added that Air Peace is yet to get the land even eight years after.
He said: "As I speak to you, we are yet to get that land. We are the largest carrier in West and Central Africa and the fastest growing airline in Africa. Yet, we do not have a maintenance hangar. Not because we do not have funds to build one. If we had been given the land to build the hangar, by now, Nigeria will have an MRO they will be proud of, and this will attract foreign investments because other countries will come here to maintain their aircraft".