African Aviation & Aerospace University, Abuja Holds First Three-Day Orientation Ceremony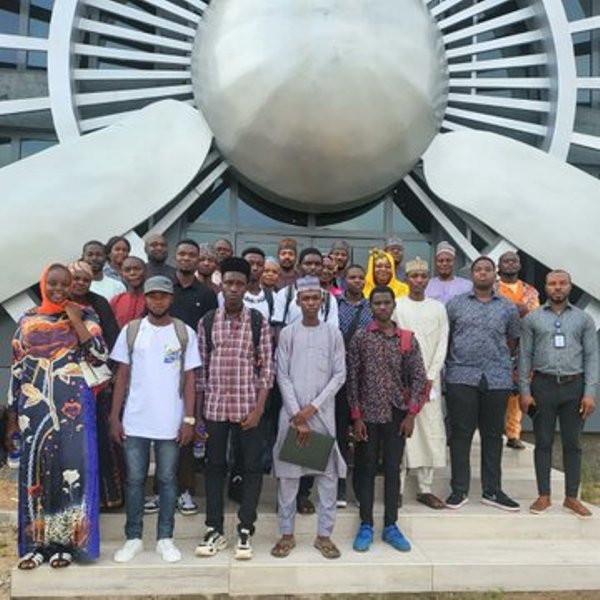 The African Aviation and Aerospace University (AAAU), Abuja yesterday, November 1, 2023 commenced a three-day orientation ceremony with parents, students and staff of the University present at the event.
The first ever Pan African Aviation, Aerospace And Environmental Science University, had in attendance at the event, the Registrar, AAAU; Mustapha Sheikh Abdullahi, acmi, the  Director, Academic Planning, Associate Professor, Yahaya Zayanna Ibrahim and the Director of Physical Planning & Works; Engr. Aliyu Masud Yerima.
The event was a memorable, interactive and educative one as key lectures were given by highly resource persons of the AAAU.
The Registrar, in his welcome address could not contain his joy as he warmly welcomed all the students and parents to the orientation ceremony. He gave an explicit background history and breakdown of The African Aviation and Aerospace University, Abuja, pointing at paramount benefits and successes associated with the University. Dr. Endurance,  a resource person also gave an insightful lecture on  "The Introduction to the University Environment" while Dr. Prosper, who was  representing Prof. Abochol I.S  gave a lecture on "The University Regulations- The Dos and Don'ts".
Parents couldn't hold back their joy as they made remarks of commendation on the standards the University has set and represents. They expressed satisfaction that their children would be getting nothing but the best from education.
Afterwards, the parents, students  and staff proceeded on a  tour to view the University's state-of-the-art facilities. Every facility, including the hostels have been equipped with  modern tools and technologies to enable a conducive learning environment which is in line with living the core values of the University.
The new students were overjoyed to be part of such an unconventional Federal University that stands distinctively from every other University in Nigeria and has put in so much to see that they excel in their specialty courses.
The Registrar further stated that an approval to commence Postgraduate programmes had been given to the University and that registration will begin in December, 2023
SEE MORE PHOTOS FROM THE EVENT
PHOTOS From African Aviation & Aerospace University 1st Orientation Ceremony