30 Years Disease Healed At Daybreak Nigeria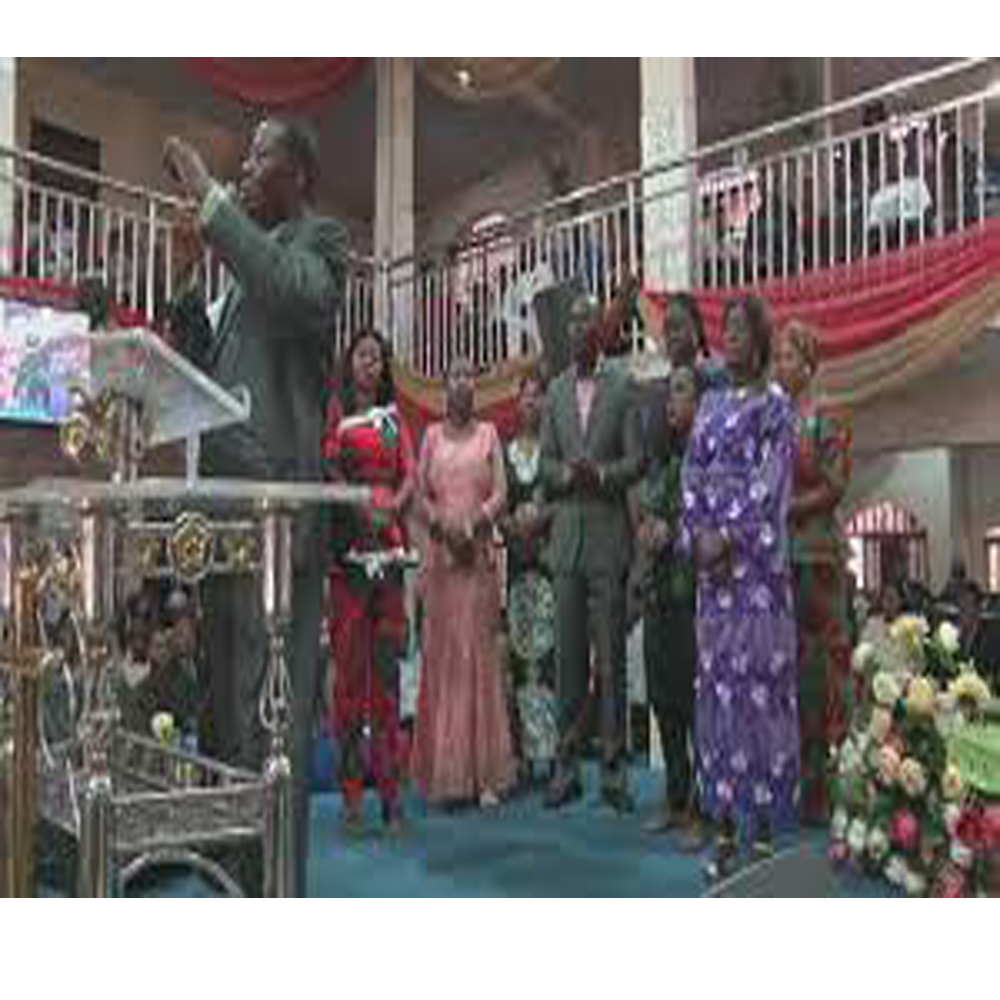 The miraculous healing power of Jesus Christ has manifested again at Daybreak Nigeria, a monthly inter-denominational programme hosted by Church of God Mission International (CGMi), Lagos Bishopric Headquarters, Mafoluku under the ministration of Rt. Rev. Dr. Matthew Egwowa, the Bishop of Lagos, and other anointed men of God.
A pastor (name withheld, not from CGMi), who has been a regular participant in the programme for five years, testified of being healed from a 30-year old infection. He said it all started with his anus discharging pores, a situation that worsened by the day. He had to be wearing at least, three underpants per time, which he changed frequently as they got soaked.
After fruitless efforts to address the issue, medical doctors told him that surgery was the only possible solution, even though he would have a 50-50 chance of survival if the surgery would be conducted. Even if he agreed to undergo the surgery, he would cease to be sexually active and lose his normal health status.
With time, his entire skin grew pale in colour as the pores mixed with, and polluted his blood system. Instead of blood circulating inside his body, pores were circulating. The doctors based on scientific knowledge, told him the limited period of time, within which he was expected to remain alive.
It was only this pastor, his doctors and possibly, his immediate family members that were aware of his predicament as he continued his pastoral work for 30 years, despite the situation.
According to him, he attended Daybreak Nigeria programme one year ago, and was given the pulpit to preach. After his ministration, Bishop Egwowa found some medical tablets on the pulpit when he took over the microphone to dismiss the service. He quietly took the drugs away.
After the programme, the Pastor went to Bishop Egwowa's office to enquire if he had found some medical tablets on the pulpit. That was when he opened up to Bishop Egwowa concerning his predicament.
Bishop Egwowa prayed with him and instantly, he received his healing. However, no mention was made of this issue until the April 2021 edition of Daybreak Nigeria where this wonderful testimony was delivered.
On why the testimony was delayed, the Pastor said the delay was deliberate as he still entertained doubts that the instant healing of a 30 year old infirmity was real. He had  deliberately delayed delivery of the testimony for one year, to observe and be sure that he had been healed indeed, and was not dreaming.
This miracle is just one of the numerous miracles that occur on the first Saturday of every month at Daybreak Nigeria, between 06:00hrs and 08:00hrs. There have been uncountable testimonies of miraculous deliverance, healing, salvation, breakthroughs and open doors at the programme. Participants from across the world reach the programme via facebook and yutube (cgmilagosbishopric).
The theme of May 2021 edition of Daybreak Nigeria is GOOD SMELL. Come with your burden and encounter Jesus Christ (Matthew 11:28).
You can also listen to Daybreak Healing Moment on SMA 104.7FM radio every Saturday by 08.40hrs.