Yakubu, Astute Public Relations Officer Bows Out Of FAAN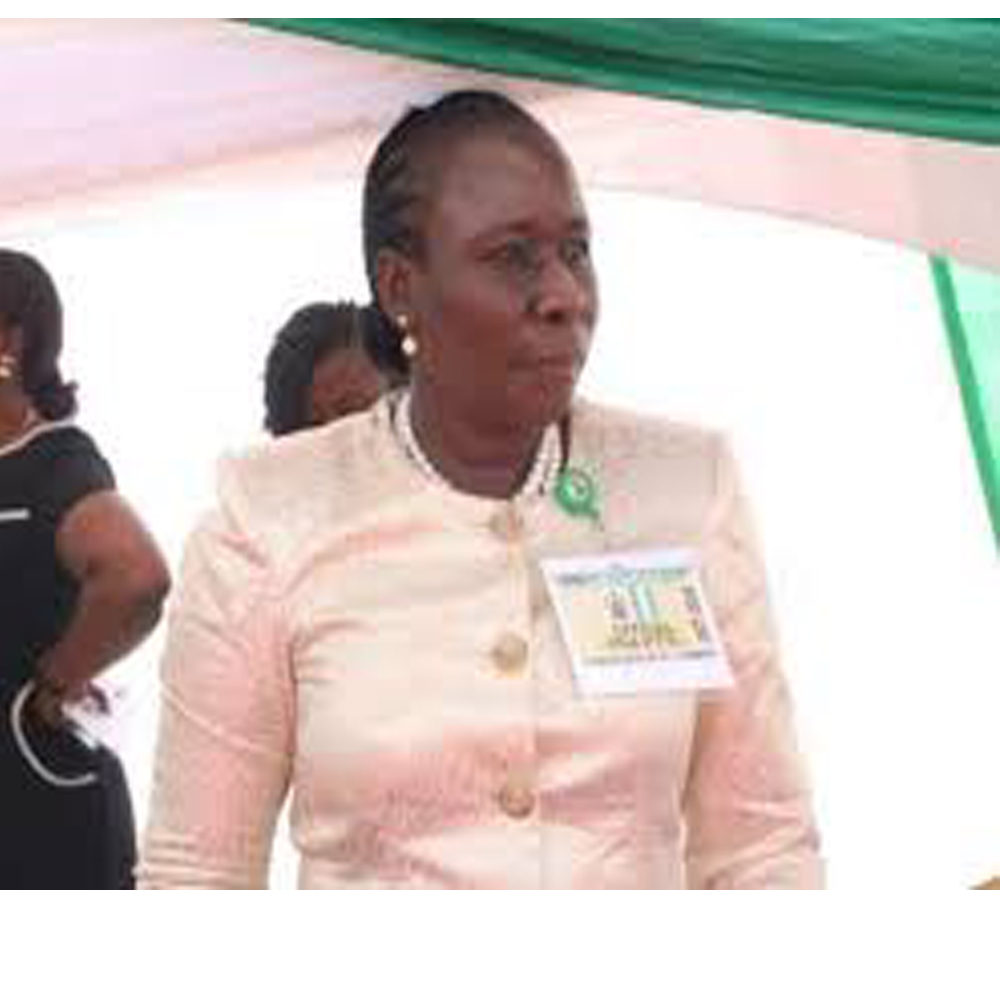 One incontrovertible fact in life is that whatever has a beginning must have an end.
About three and a half decades ago, Mrs Henrietta Yakubu started a journey at the Federal Airports Authority of Nigeria (FAAN) and it has gradually come to an end on Friday, February 25, 2022. Today, she has made a mark in the aviation industry as a public relations practitioner saddled with the responsibility of presenting the organization she has served over the years in good image in the eyes of its publics. FAAN, coincidentally, is landlord to all airports across the country, some of which connect the nation to the outside world. In essence, the publics of FAAN include the diaspora. This makes the job of any image maker in the aviation industry very challenging, thus requiring a special acumen as well as a rare intellectual capability to succeed.
To Mrs. Yakubu, having been exposed to the industry for almost half of her lifetime, her job was as easy as cutting through butter with a hot knife. Apart from the exposure and experience she garnered over the years, her sound educational background, first as a Sociology graduate from the Bayero University in Kano, Kano State, Nigeria, combined with her eloquence made her the proverbial 'round peg in a round hole' as an image-maker in a high profile industry as aviation which serves as Nigeria's window to the entire globe.
While on the job, Mrs. Yakubu developed a rare humane managerial capacity as well as a strong quest for quality service delivery which made her stand head and shoulders above not only her predecessors, but also her peers both within and outside the industry. Quite unassuming and with a quiet mien but assertive, the outgoing General Manager, Corporate Affairs, FAAN, will be greatly missed by journalists especially those in the fold of the League of Airport and Aviation Correspondents (LAAC) who see her more as an easy-going colleague and sister.
In addition to her first degree, she also holds a Masters' degree in Public Administration from the University of Jos, Plateau State, and a Diploma in Journalism from the Institute of Journalism, Ogba, Lagos State. It is often said that whatever a man does, a woman strives to do better. In this quest, therefore, she also attended a short but highly intellectually compact and very intensive course on managerial skill in Alliance Manchester Business School, an affiliate of the University of Manchester, in the United Kingdom.
In her quest to broaden her intellectual capacity, she attended several local and overseas courses on public and media relations, safety, and crisis management. To further enrich her scholarly interaction, she was inducted into some professional bodies which include, The Nigeria Institute of Public Relations (NIPR), Nigeria Institute of Management, and the Institute of Corporate Administration. No wonder, in her over three decades in the service of FAAN, she rose through the ranks to the highest echelon of her department as the General Manager, the first of her gender to hold that position.
In addition to training, which a core public relations practitioner requires to succeed on the job, Mrs Yakubu's wealth of experience was consequent upon her service in different capacities at different times during her tour of duty as a professional career civil servant. For instance, she served in various sensitive capacities in different airports including Head of Department, Yakubu Gowon International Airport, Jos and Nnamdi Azikiwe International Airport, Abuja. It is therefore not a surprise that she evolved to become, over time, a team builder, with diverse experiences. Coupled with the knowledge garnered over the years, she was able to discharge her duties effectively and efficiently when the lot fell on her as Acting Airport Manager, Nnamdi Azikiwe International Airport, Abuja from December 2015 to April 2016.
Professional colleagues and stakeholders in the aviation industry speak highly of her resourcefulness and composure in handling sensitive media-related issues. The most challenging period in her career as a public relations practitioner was in 2020 during the outbreak of the Covid-19 pandemic when most airports across the globe faced a complete shut-down with the result that her organization could not earn sufficient income to meet its obligations as airport managers, apart from safety, security and health issues. Mrs Yakubu rose profoundly to the occasion with dexterity and balanced reporting which portrayed Nigeria in a good light in the aviation world. She was adequately recognized as a public relations practitioner per excellence in her right as awards came pouring in for her.
For instance, in appreciation of her remarkable contributions and patriotic impact towards nation-building, she was honoured with a Fellowship award by the Institute of Corporate Administration and Emergency, Crisis, Disaster, Safety, Environmental, and Risk Management. Her sterling managerial ability exhibited in discharging her duties at various levels has earned her numerous awards from professional bodies.
Mrs Henrietta Vathiri Yakubu, is highly principled, has a penchant for consistency and hard work. Having being a practitioner in an industry well known for its best practices especially in ensuring safety and security, Mrs Yakubu inculcated into all her team players, her penchant for hard work and professional competence such that she is leaving the Corporate Affairs department of FAAN better than she met it.