Why Nigeria's Aviation Industry Must Be Developed, By UNA Chairman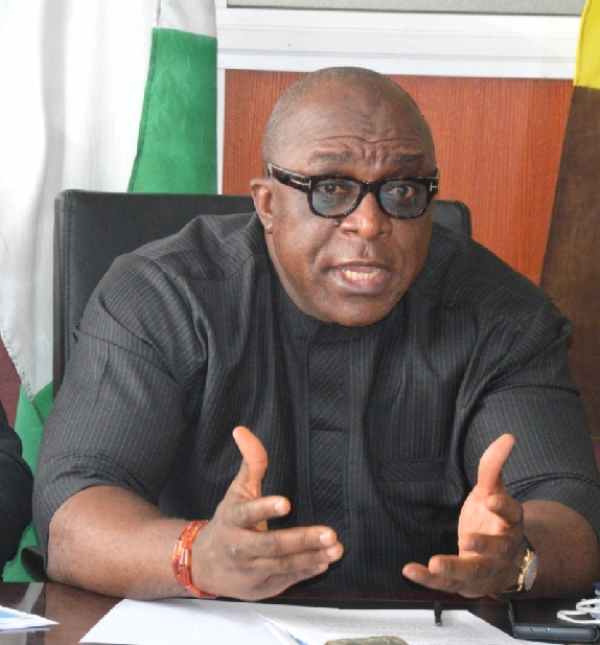 The Chairman, Chief Executive Officer of United Nigeria Airlines (UNA), Chief Obiora Okonkwo (Ph.D) has highlighted the need for all aviation stakeholders to work towards developing the nation's aviation industry.
Speaking at a press conference yesterday to mark one-year anniversary of the airline that operated its first flight on February 12th, 2021, 24 hours after final approval of its AOC (Air Operator Certificate), Obiora said aviation is not only a business for promoters but also a security issue.
"It is a great contributor to the economic development of the country. Nigeria cannot maximize opportunities in the West African region if we do not have a good transport system and it is aviation industry that can help achieve this," he said.
Obiora added that "there will be no efficient economic growth in this country without an efficient aviation industry."
Obiora further explained why business projections by some airlines have not been realized. "Things are happening so fast," he said, explaining that a situation where aviation fuel price changes within a short time from N190 per litre to N400 and the dollar exchange rate moves from N380 to N570 distorts an entire business projection or plan, especially for an airline.
Highlighting the achievements of the airline, Obiora said UNA had within six hours of flight commencement, recorded almost 90 percent passenger load. The airline has increased aircraft fleet from an initial 4 Embraer 145 aircraft to include one Airbus A320 and within one year, has "united over 260,000 passengers with their destinations peacefully, comfortably and safely operating 40 daily flights. That represents 75 percent of our total capacity. We took off in February reaching Lagos, Abuja, Enugu and Asaba after demo flights in January 2021. In April we opened up the Owerri and Port Harcourt wings and in May, we responded to demand by creating additional flights to Lagos and Abuja. We hit Yenagoa in July becoming the only airline operating into Bayelsa International Airport. We further responded to high demand on the Owerri, Asaba and Enugu routes by creating additional flights to those airports in November and in December, we started flying into the newly built Anambra Cargo Airport at Umueri. Through this, we have created over 500 direct jobs and more than a thousand indirect jobs. We are now in the process of expanding our domestic operations to reach, in the next few weeks, Benin, Kano, Jigawa and Yola. These are part of our immediate expansion programme as we work to ensure that none of our aircraft remains on ground. They belong to the skies and that is where they must be."
"Our plan here is to grow at our own pace. We plan that within the next 12 months, we see ourselves doubling the number of our fleets with larger passenger capacity aircraft. This is because it was our strategic plan to start with smaller body aircraft with 50 passenger capacity to develop and strengthen our operations. Having achieved that, we are now ready to introduce bigger body aircraft as add-ons. Hopefully, we will add two aircraft every quarter till the end of the year. That will give us the opportunity to expand our operations even beyond our borders.
With the expansion of our fleets comes the extension of our operations into the West Coast region and then, obviously, continental. This also comes with the strengthening of our staff strength and our capacity in the area of human power. These are the things we are going to do because we need strong human resource to be able to deliver decent services within this expansion projections," said Obiora.