Why Drones Usage Will Increase In Less Developed Countries, AIB Boss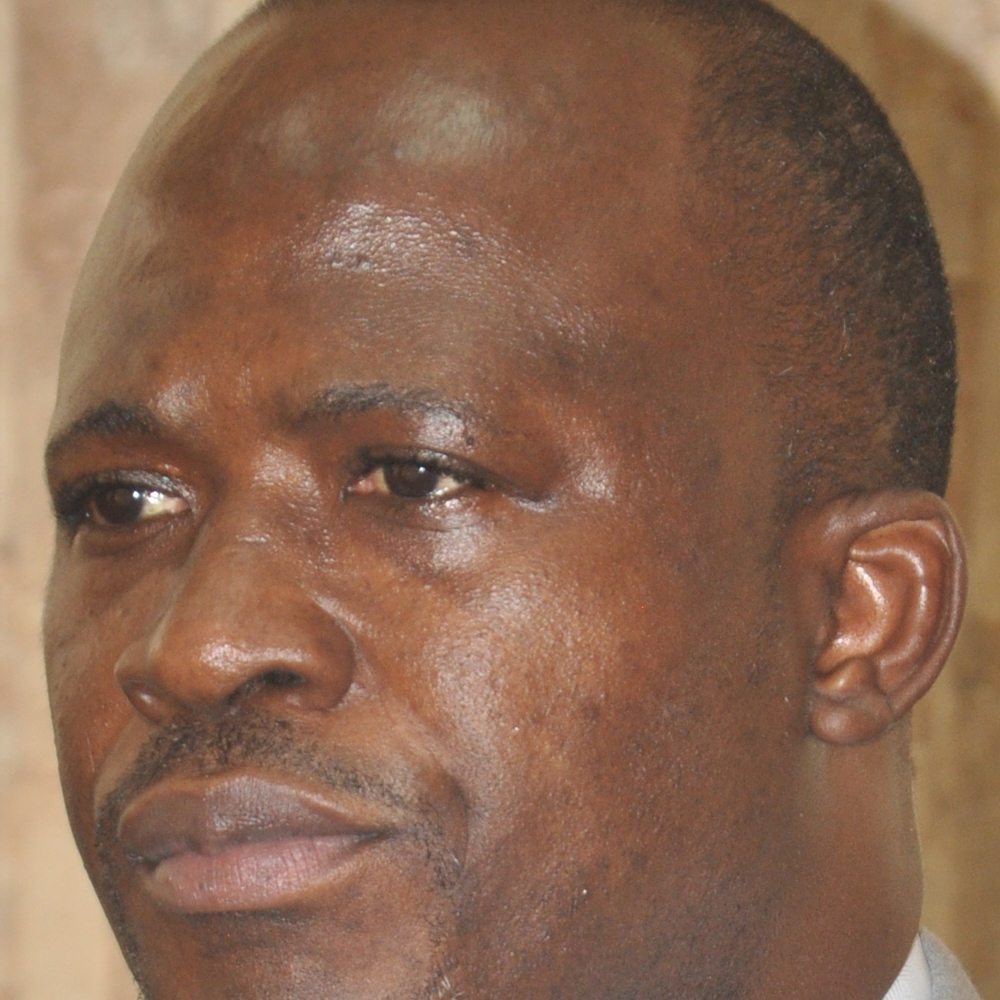 "With commercially available off-the-shelve drones becoming more affordable and more advanced, we are definitely going to see an upsurge in their usage in accident investigations even in the less developed countries."
These were the words of the Commissioner/CEO, Accident Investigation Bureau (AIB), Engr. Akin Olateru in his paper titled Drone Essence In Accident Investigations, which he presented at Drone Technology Conference Exhibition-Dronetecx 2021, held yesterday.
He explained that "Drones have been found to be a very useful new tool at accident sites. They are very good for capturing the scene before we start disturbing it. They can be used to help us search for missing wreckage and to perform final flight path reconstruction/ visualizations.
A drone can be easily programmed to take a series of geo-tagged and overlapping overhead shots to create geo-referenced maps, and 3D models of an accident site. These are useful for both visualising the accident site, recording relative wreckage locations and for taking measurements."
According to him, "the use of drones in virtually all facets of our endeavors has become the new NORMAL. The restricted mobility coupled with the prohibition of social gatherings occasioned by the lockdowns due COVID-19 pandemic around the world and our country in particular, has made the need to embrace the use drones for instance, in delivery of medication and food items to households very imperative."
"The Accident Investigation Bureau, Nigeria (AIB-N) is an agency under the Federal Ministry of Aviation and is charged with the responsibility to investigate any civil aircraft accident and serious incident arising out of, or in the course of air navigation and occurring either in or over Nigeria, or occurring to Nigerian aircraft elsewhere. The fundamental objective of AIB is to improve aviation safety by determining the circumstances and causes of air accidents and serious incidents, and providing safety recommendations intended to prevent recurrence of similar accidents. This goal can only be achieved if the Bureau is able to independently conduct thorough, complete, accurate investigations in a timely manner.
In aircraft accident investigation, gathering and documentation of the evidences at accident sites are of paramount importance for accurate investigation to take place. Experience shows that a lot of the evidences at accidents sites are perishable which can be destroyed easily if not documented on time. In addition, for accidents that occur on the runways, it is imperative to quickly complete the wreckage documentation so as to free the runways to the airport authorities for necessary repairs to take place in order to reopen the runway for flight operations to resume. This is so important to airline operators, airport authorities and the travelling public because the direct and indirect costs of cancelled and diverted flights are too enormous to ignore. Moreover, ability to quickly resume flight operations following an accident will restore the confidence of the travelling public to the aviation system.
It is understood that the traditional "old school" approach to documenting aircraft accident sites using graph paper, sharp pencil, measuring tape, hand-held GPS, camera and measuring wheel is ever becoming untenable, considering that some pieces of wreckage can be scattered over wide areas or in difficult for humans to access terrains such as mangrove swamp, gullies, valleys, mountain summits and so on.
Aerial images of accident sites are very useful as they capture the whole site from initial impact point to the wreckage final resting place. The ground marks and wreckage distribution help investigators to unravel the sequence on how the aircraft impacted the ground. Aerial images also show us the relative positions of obstacles on the flight path that the aircraft might have struck before it hit the ground. With the help of aerial images of the accident site, we are able to view the surrounding terrain and environment that the pilot faced in the event of a forced landing.
In order to obtain the aerial images of accident sites, the Accident Investigation Authorities (AIAs) had to rely on police or search and rescue helicopters or go the more expensive way- charter helicopters. Moreover, images obtained this way would not always capture the angle or details required, and more often than not, the images would take about a week more after the accident to arrive.
However, the availability of relatively cheap off-the-shelve drones has opened new opportunities and the accident investigation sector is not left behind. Accident investigators in aviation and other means of transportation have taken advantage of the aerial photo and video capturing technologies installed on small quadcopter to expedite their on-site tasks. Having the investigator at the control of the drone's camera, all the angles and details that are needed can now be captured as required.
What is a drone?
Technologically, we can define a drone as an unmanned aerial vehicle (UAV) or unmanned aircraft system (UAS) or remotely piloted aircraft system (RPAS) or simply a flying robot which is remotely controlled or a robot which flies autonomously through software-controlled flight plans in its embedded system, working in conjunction with onboard sensors and GPS.
The term drone was coined after the early remotely-flown target aircraft (Fairey Queen) used to practice firing of a battleship's guns in the 1920's. Although, drones were originally used in military applications for missions too "dirty or dangerous" for humans to venture, their use is rapidly finding more civilian applications as in policing and surveillance, news media, Live streaming of sporting events, product delivery, smuggling, agricultural spray, infrastructure inspection, movie and music industries, aerial photography and accident site mapping.
In 2005, the United States Federal Aviation Administration (FAA) and United States Department of Defence adopted the term Unmanned Aircraft System (UAS) in their 2005-2030 UAS Roadmap. The International Civil Aviation Organization (ICAO) and the European Union use the terms UAS and RPAS to emphasize the importance of elements other than the aircraft, such as ground control stations, data links and other support equipment. The Canadian Government had adopted the term RPAS under its new Regulations which came into effect on 1st June 2019.
Pioneers of drone application in accident investigation
The world's advanced Accident Investigation Authorities have since been exploring the benefits of using drones at accident sites.
The United States National Transportation Board (NTSB) is reported to have engaged the services of a drone as far back as 2006 when investigating the MQ-9 Predator crash in Arizona. After this brief experiment, it became obvious that the technology was going to be invaluable in the future-to-be investigations. As the years go by, the drone technology became more advanced and practical to use and its application in accident investigation became more evident. Drones added technical capabilities and better outputs to the NTSB while getting things done faster, cheaper and more effectively.
The UK's Air Accident Investigation Branch (AAIB) acquired its first drone, a DJI Phantom 2 Vision in February 2014 and first used it at an accident site on 14th March same year.  The drone's 14-megapixel camera provided excellent stills, although the video quality was shaky due to lack of a gyro-stabilized mount.  The AAIB had subsequently upgraded to DJI Phantom 2 Vision Plus, which provided stable video as well as the benefit of tilting the camera to 90 degrees downward to take a series of overlapping images to map the whole accident site. The UK AAIB explored the photogrammetry software Pix4Dmapper Pro to generate 3D models from a series of overlapping images, which can be used to take measurements of the site with accuracies of 1 cm when using images captured from 40 meters of height above. In 2015, the AAIB further upgraded to the DJI Inspire Pro drone, capable of operating in winds up to 20 knots and equipped with higher quality camera that can stream high-definition (HD) video to two tablet devices.
As you may be aware, the AIB is pioneering the use of drones for accident investigation in the West African sub-region. We have already acquired 4Nos. MAVIC-2 Pro and 1No. Matrice 300 RTK DJI drones for this purpose. We have also trained quite a number of our accident investigators as pilots to operate the drones. Currently, we are undergoing certification process by the Nigerian Civil Aviation Authority to authorize us operate the drones. In the meantime, we are conducting table top exercises using the drones preparatory to actual deployment to site when the call comes.
Uses of drones at accident sites
The use of drones in accident investigation is limitless. It not only offers a cheaper and faster deployment on arrival at accident site than helicopters, but also offers less interference on the site due to absence of significant downwash as compared with helicopters. In addition, in-flight separation or breakup and mid-air collisions of aircraft are known to leave a huge trail of wreckage spread in wide geographical areas that might require thousands of man hours to process. However, a drone could do the same accurately under relatively shorter period of time with less human resource", stated Olateru.
He identified the use of Drones at accident sited as "wreckage and site survey, wreckage searches in difficult to access terrains, tree/ object heights and distances estimations using photogrammetry 3D images, site safety assessment limiting exposure of human to unknown risks, wreckage mapping and flight path reconstruction/visualization."
Advantages of using drones for accident investigation are significantly lower cost of acquisition, operation and maintenance, immediate deployment on arrival at accident site, live streaming of the images and video, investigators have full control over the images and videos that are taken at the sites, can be flown close to trees and wreckage to obtain close-up images without disturbing them with rotor downwash. A drone can be easily re-launched to take additional footage. A drone can be easily programmed to take series of geo-tagged and overlapping overhead shots for photogrammetry purposes. A drone can operate in low-visibility and low-cloud conditions that would prevent helicopter being operated. Minimal time on site, reducing exposure to weather conditions."
Olateru identified challenges of using drones in Nigeria. He said: "The drone Regulations by the Nigerian Civil Aviation Authority (NCAA) is at work-in progress level, which rarely separate between commercial drone operators and non-commercial/ recreational operators. The implication is that a government agency like the AIB cannot operate its drones at accident sites in close proximity (5 miles) to the airport areas, which are tagged as NO-FLY-ZONE unless cleared on case-by-case basis by the Office of the National Security Adviser (ONSA) and the NCAA. Obtaining the needed clearances upon occurrence of an accident would take longer than desired time and keeping in mind that most aviation accidents occur around the airport area, this limitation will hamper our ability to deploy the drones as soon as we arrive at the accident sites in the restricted zones, since the drones are programmed not to operate within the zone unless unlock codes are obtained. Our request to ONSA for permanent unlock authorization did not receive favorable response.
There is need to maintain currency requirements by providing the necessary training to the pilots.
As the drone and camera technologies develop rapidly, the need for constantly upgrading the drones and the software components cannot be overemphasized. They do not which do not come cheap considering that you require high speed processing computers, large memory and storage to render the hundreds of images taken in a single operation."