Training Contributes To Airport Accident Prevention, Says FAAN MD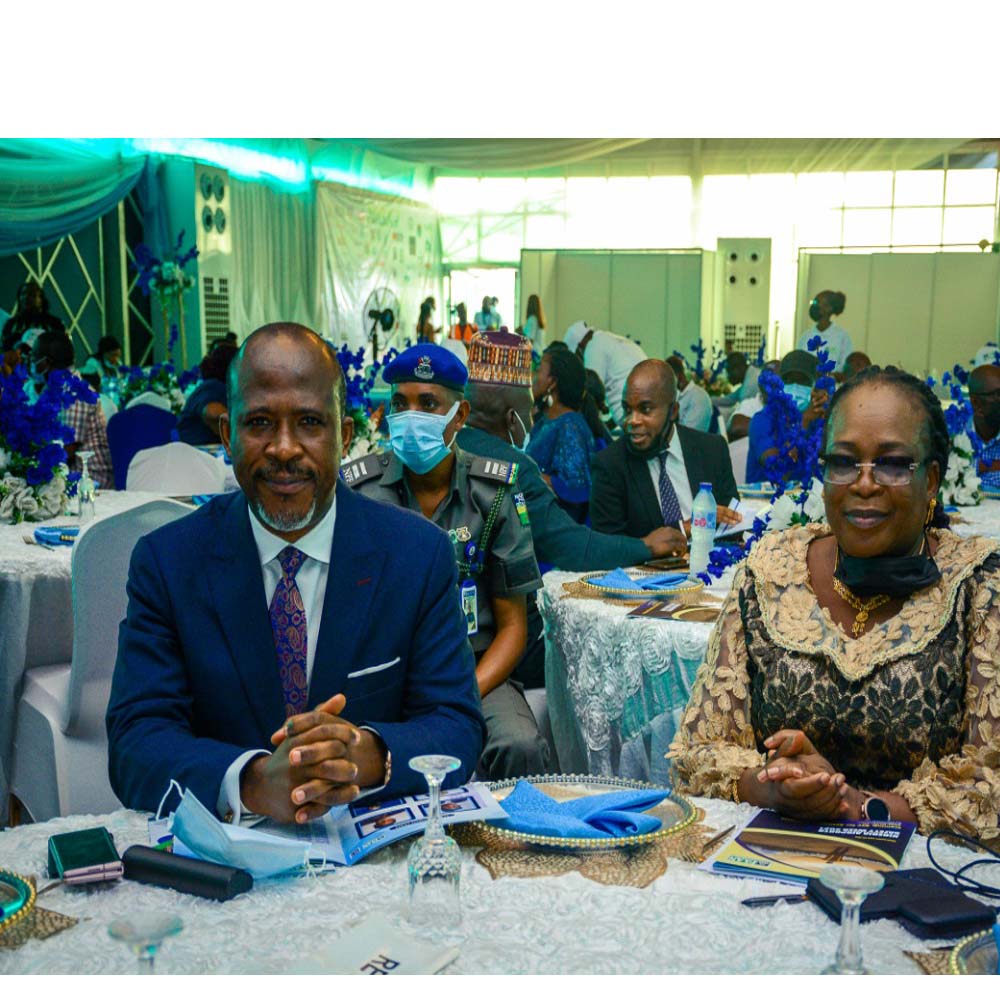 The Managing Director of the Federal Airports Authority of Nigeria (FAAN), Capt. Rabiu Yadudu says the training of airport staff helps to guarantee prevention of accidents at airports while a well trained staff equals safe passengers.
Speaking at the event marking the FAAN 2021 Safety Week, Yadudu said safety cannot be improvised as it is essential for all stakeholders in the air transport chain to be exposed to constant training and retraining in order to sustain business, adding that there was the need to promote safety conversations between airports and her stakeholders, contractors and concessionaires.
Yadudu, who was represented at the programme by the Regional General Manager, South West /Airport Manager, Murtala Mohammad International Airport, (MMIA) Lagos, Mrs. Victoria Shin Aba, noted that safety remains the key as it is guaranteed when everyone is alive to observe safety practices in the aviation industry.
In her speech, Mrs. Shin Aba said the theme of the safety week, 'Training, Key for Resuming Activity' was apt and consistent with challenges faced globally following the Covid19 pandemic. She disclosed that ACI Africa had chosen the month of September 2021 to celebrate Safety Week in all airports in Africa.
She said the objectives for this year's ACI safety week was to adopt an inclusive approach by involving all internal and external stakeholders whose activities impacted on safety directly or indirectly and to promote airport's safety culture by sharing experiences and knowledge.
The MMIA boss noted that the safety week was unique as it had provided the opportunity to collectively confront and address safety concerns resulting from the activities on the Airside for the safety and regularity of aircraft operations.
Shin Aba said the airport was leveraging on the safety week to bring people together, inspire learning, and share values and experiences in a pleasant atmosphere. Training, she identified, remained a critical requirement in the aviation industry noting that besides, training was also instrumental to the airport restart operations after the lockdown.
She disclosed that all returning staff went through training after the long period of lockdown as a result of the global pandemic adding that stakeholders in the aviation industry must be regularly and adequately trained for safety and business sustainability.
She explained that after successfully managing airport operations after the lockdown, MMIA achieved the airport health accreditation from the ACI International, an endorsement that aligned with FAAN's commitment to protecting the health and safety of passengers, staff and stakeholders during the pandemic and beyond.
Shin Aba urged stakeholders to uphold aviation safety as part of their responsibilities because safety remained everybody's business.