THE MAN WITH THREE LEGS Arrives Lagos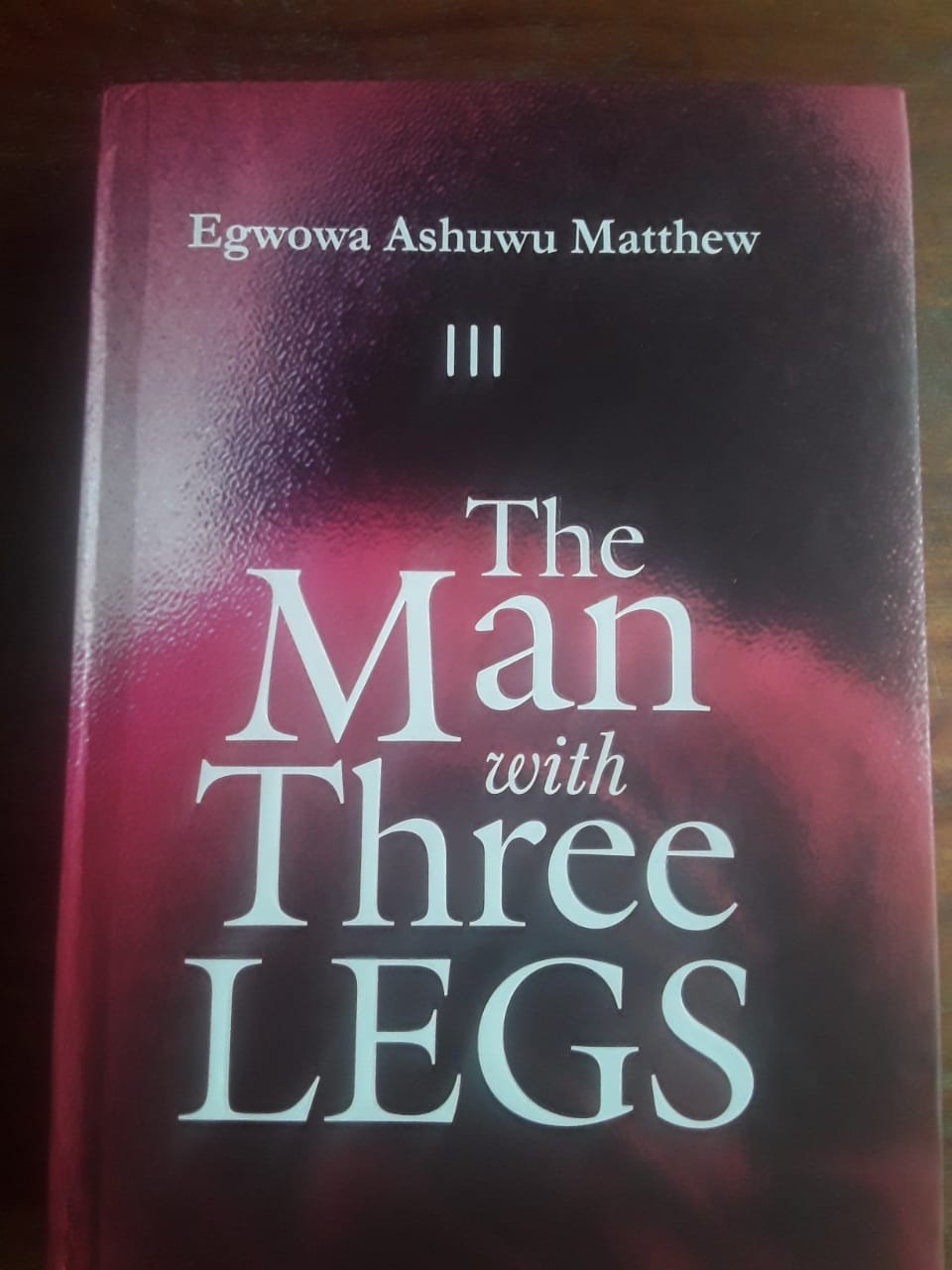 BOOK TITLE: The Man With Three Legs
AUTHOR: Bishop Matthew Ashuwu Egwowa
NUMBER OF PAGES: 525
DATE OF PUBLICATION: August, 2021
PLACE OF PUBLICATION: Lagos, Nigeria
After a long period of comprehensive research and deep inspirational engagements that have produced several books over the years, the Bishop of Lagos Bishopric, Church of God Mission International (CGMi), Bishop Matthew Ashuwu Egwowa yesterday used the occasion of events marking his 61st birthday, to launch another book titled THE MAN WITH THREE LEGS.
The launch of the 525-page book that is divided into three parts, came on the sidelines of an annual international inter-denominational one-week programme, titled "Burning Bush", anchored by Bishop Egwowa, where hundreds of testimonies of outstanding miracles have been recorded over the years.
The book is divided into three parts full of lessons and revelations about the power of imagination, faith, your thoughts, your language and your actions.
The book emphatically demystified angels under a number of topics, including 25 Things About Angels (page 42). Other interesting topics include The Sperm Of God (page 252), Why Babies Can't Talk (page 323), Abandoned Projects (page 488), Three Wizards (page 137), The Stars Of Revelation (page 149), Formation Of Strongholds (page 169), Prophecy Of The Language (page 381), Driving Against The Wind (page 457), Manifesting Your Destiny (page 462), The Divided Man (page 480), and so on and so forth.
The book equally contains amazing verifiable testimonies of wonders that God has used this peculiar man of God, the author to perform at different parts of the world.
Foreword of the book was written by Rev. Professor Greg Erhabor, the President/Founder, Spokesman Communication Ministries, and Senior Pastor, Sanctuary of Hope Church.
Erhabor said: "The main focus of this book is faith. Faith is one of the cardinal virtues of the Bible."
"Bishop Matthew Egwowa has vast experience in Christian ministry as an evangelist of faith and he has been involved in pioneering churches over the years. This immense experience has been brought to bear in writing this book."
"I recommend this book for its thoroughness and effectiveness in understanding the subject of faith and I believe that your life will be greatly enriched by it."
Bishop Matthew Ashuwu Egwowa was born on October 1, 1960. He has a Masters in Business Administration and therefore, is an administrator. He has a Masters in Public Administration, Bachelor of Science Degree in Industrial Relations & Personnel Management, Diploma In Journalism, an NCE from College of Education, Agbor, aside his Theology related Certificates. He has travelled and ministered in over 50 countries and a host of different ministers' fora. You can contact Bishop Egwowa via +234 8033274311 or via email.
Venue of the book launch was CGMi Lagos Bishopric headquarters, 10, Oludegun Avenue, Mafoluku, Lagos, Nigeria.