Sanwo-olu Relaunches Jigi-Bola Programme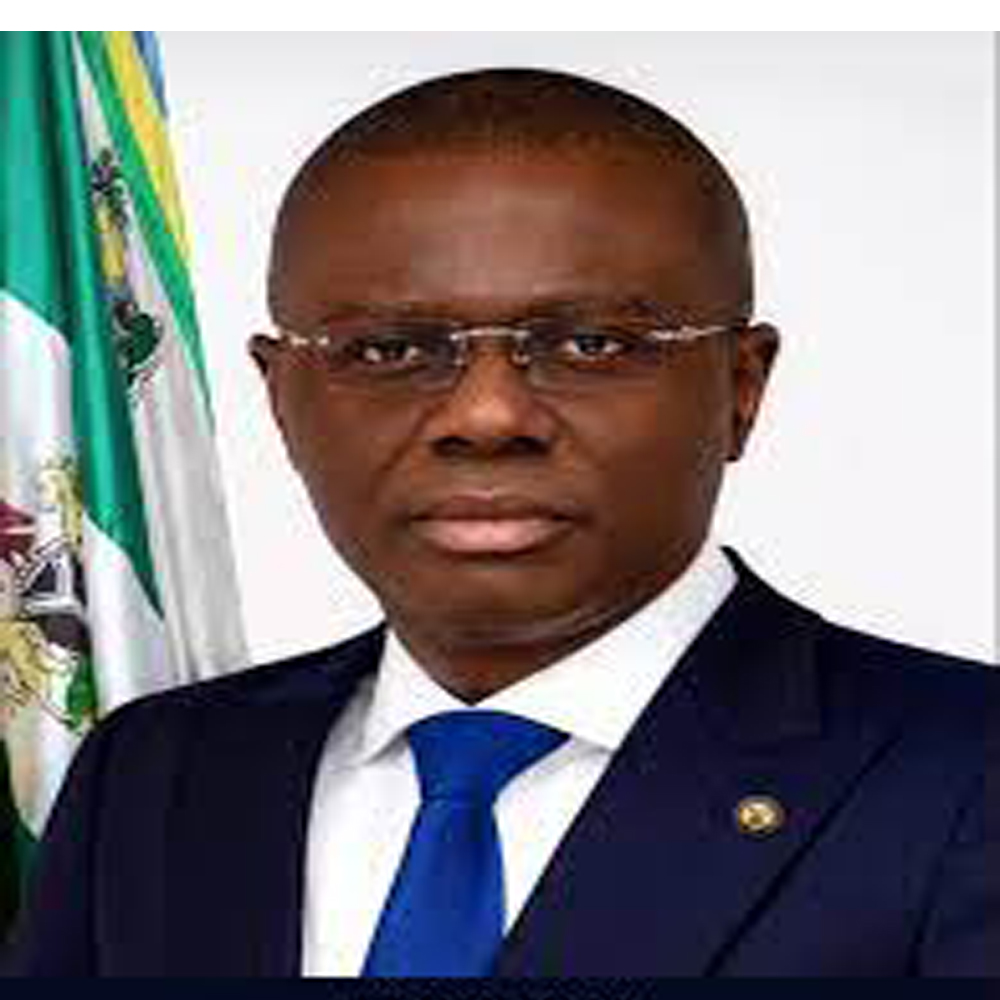 The Lagos State Governor, Mr. Babajide Sanwo-Olu is targetting 25,000 residents as beneficiaries of the relaunched popular "Jigi-Bola" programme, just as he announced that Blindness and Ear Impairment Prevention treatment will be covered under the initiative.
Sanwo-Olu, represented by his Deputy, Dr. Kadri Obafemi Hamzat, at the programme re-launched 21 years after it was first initiated, stated that his administration revived the Jigi-Bola programme in celebration of a legacy grassroots outreach of Asiwaju Bola Ahmed Tinubu and to restate its commitment to improving the wellbeing and welfare of Lagosians.
He said, "This relaunch aims to improve the capacity for efficient eye and ear care delivery and to ensure that Lagosians do not lose their vision and hearing when it could have been prevented".
The Governor disclosed that his administration has broadened the scope of the Jigi-Bola initiative to include a hearing aid programme in order to cater for the needs of Lagosians with hearing difficulty, through the provision of hearing aids and other medical support.
"We understand that vision and hearing impairment can make life difficult but could be prevented with early care and intervention. That is why we are re-launching the Jigi-Bola Initiative as a Free Sight and Hearing Aid Programme", he said.
Sanwo-Olu pointed out that the initiative is open to all Lagosians, including those at the grassroots across the 20 Local Government and 37 Local Council Development Areas, stating that services offered will include detection of eye conditions that may lead to blindness, eye and ear health education, free eye surgery and treatment as well as the distribution of hearing aids and eyeglasses.
He asserted that his administration is committed to making life much easier and better for Lagosians irrespective of status, age, religion, tribe or other human differences, adding that the primary goal of the government is to improve the comfort and wellbeing of residents by stopping at nothing to achieve the objective.
In his words: "I once again use this opportunity to assure Lagosians that we remain ever-committed to making life easier and better for them regardless of status, age, religion, tribe and other human differences. Our primary goal as a government is to improve the comfort and well being of our people and we will stop at nothing to achieve that".
Earlier in her welcome address, the wife of the Governor, Dr. Ibijoke Sanwo-Olu, stated that the re-launch of the important programme marks a significant landmark in the annals of Lagos State and a clear testament of the determination of the present administration to prioritise all aspects of healthcare delivery.
She added that the major reason for including the distribution of hearing aids in the programme is to improve both hearing and speech comprehension, thereby bringing relief to those battling with hearing loss but could not afford a hearing aid.
The Lagos First Lady urged Lagosians, especially those suffering from visual and hearing impairments, to take advantage of the Jigi-Bola Initiative to improve their health, stressing that a large percentage of visual impairment and hearing loss are preventable and many can be treated effectively if detected early.
In his address, the Honourable Commissioner for Health, Prof. Akin Abayomi commended the initiative, stressing that it is very important and will enhance the health and functionality of the people.
He noted that it is the responsibility of the Ministry to ensure that all Lagosians enjoy good health, adding that one of the most important aspects of good health is the wellness of the sense organs.