RTCE Status: NCAT Conducts Over 50 Courses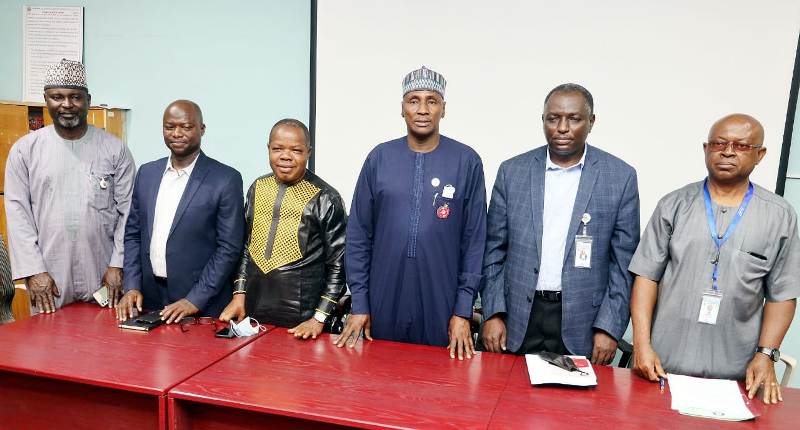 The award of the Regional Training Centre of Excellence (RTCE) status to Nigerian College of Aviation Technology (NCAT), Zaria by International Civil Aviation Organization (ICAO) has been beneficial to the institution such that it enabled the college to conduct as much as more than 50 courses in 2021 alone despite the global covid19 pandemic challenges.
The Rector/Chief Executive Officer of NCAT, Capt. Alkali Modibbo disclosed this at NCAT, Zaria in an interactive session with aviation journalists during the 2022 one-week LAAC training course held January 10-14.
"The benefits of this certification is that we can increase training activities like the ICAO training courses, conventional courses in the college. In 2021, we had over 50 courses conducted in this college in spite of the Cocid-19 pandemic and we are still doing those courses. That will give us more visibility internationally and locally by having the RTCE," he said.
Modibbo said the NCAT Post Graduate programmes were initially intended to be run in Zaria on a full time basis but that based on the request of stakeholders who wanted it done at their locations, the off-campus programmes started in 2013, while the part time programme started in 2019.
"The course was intended to be held in Zaria as a full-time, but requests from a lot of quarters, stakeholders and others wanted it to be done at their doorsteps. We considered two places; Lagos and Abuja. So far, we are doing very well with the post-graduate courses. The courses started in 2013 in Zaria, but were extended to Lagos in 2019. Initially, when you look the number of participants, you will be discouraged, but I can tell you right now, we have more than 100 participants. In Abuja, we have about 38 students and in Lagos, we had 100, but we lost one of them. So, there are 99 participants in Lagos. The programme is growing daily and people are applying and seeking for a way to get admission into the programme. The programmme is tailored to suit your way of life. Most of those who participate in the programmes are workers, aviators who work in different establishments in the sector, but they still find time to take part in the programme. If you miss a module, you can always take it later. We are doing very well with the programmes," said Modibbo.
On the college's priorities for 2022, the Rector said NCAT intended to conduct more trainings internationally and locally and to get certification of its B737 Simulator from Nigerian Civil Aviation Authority (NCAA).
"Also, we are working on the B737 equipment certification. It is taking us longer than we intended, but we are trying all our best to ensure that by March this year or April, we will have the B737 simulator equipment and put it to use. You need to have the international accreditation certification before NCAA will now give you its own certification. For an example, you must have the Federal Aviation Administration (FAA) or EASA certification and NCAA based on one of those certifications, will now issue you its own certificate.
We are looking forward to becoming an Approved Maintenance Organization (AMO). We started last year but we put it on hold and we intend to continue. Hopefully, we will get the AMO certification this year," he explained.