Qatar Airways Selects Starlink To Enhance In-Flight Experience With Internet Connectivity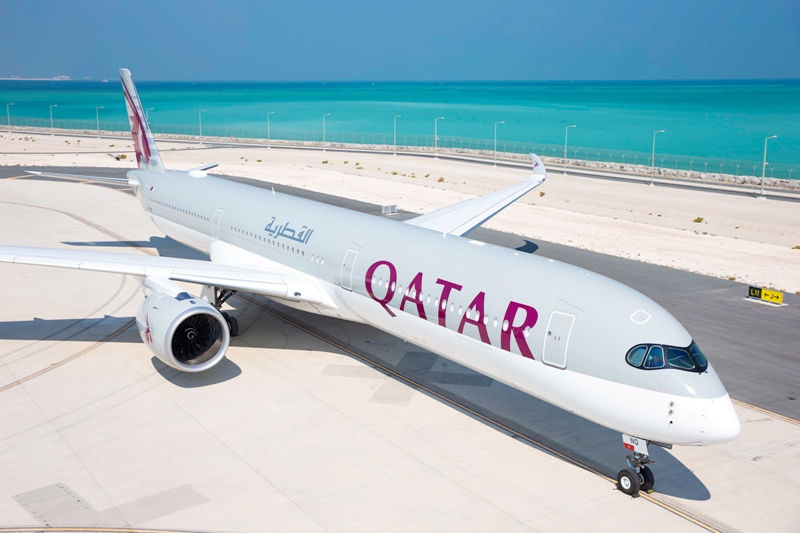 Qatar Airways says it is now the largest airline to collaborate with Starlink and roll out a complimentary high-speed, low-latency internet connectivity experience onboard specific aircraft and routes. Starlink's service will be a further enhancement of Qatar Airways' 5-star onboard experience. Once the service is active, passengers will be able to enjoy ultra-fast Wi-Fi speeds of up to 350 Megabits per second which can be used for a variety of internet-based services such as video streaming their favourite entertainment and sports videos, gaming, enriched web-browsing and much more.
As a leading 5-star airline of the world, Qatar Airways remains committed to offering the best passenger experience onboard, and the agreement with Starlink will allow passengers to have a rich seamless Wi-Fi connectivity experience onboard with a simple one-click access. The high-speed and low-latency network is powered by the revolutionary Starlink satellite communications system – the world's largest satellite internet constellation engineered and operated by SpaceX. Qatar Airways and Starlink are currently in the pre-launch phase of the rollout strategy across Qatar Airways fleet.
Qatar Airways Group Chief Executive, His Excellency Mr. Akbar Al Baker, said: "Qatar Airways is proud to announce its agreement with Starlink to provide seamless and complimentary Wi-Fi to its global passengers. This exciting collaboration is not only in line with our industry-leading approach to technological adoption, but also serves as an unmissable opportunity to connect Starlink to our global passengers. We look forward to our passengers benefitting from this state-of-the-art addition to Qatar Airways' in-flight experience."
"Qatar Airways continues to lead the way prioritizing the passenger experience," said SpaceX's Vice President of Starlink Commercial Sales Jonathan Hofeller: "With Starlink set to support the entire Qatar Airways fleet, passengers travelling between over 150 destinations around the world will be able to stay connected with the most advance high-speed internet service from space. In fact, as soon as passengers step onboard the plane the internet works seamlessly throughout their flight from gate to gate, and all from the comfort of their seats."
Starlink delivers high-speed, low-latency internet to users all over the world Qatar Airways is the latest and largest airline to partner with Starlink. It is also being implemented by JSX, Hawaiian Airlines, airBaltic, and ZIPAIR.