Onicha-Ugbo Youths Cry Out Over Dilapidated Abuja/Onicha-Ugbo Link Road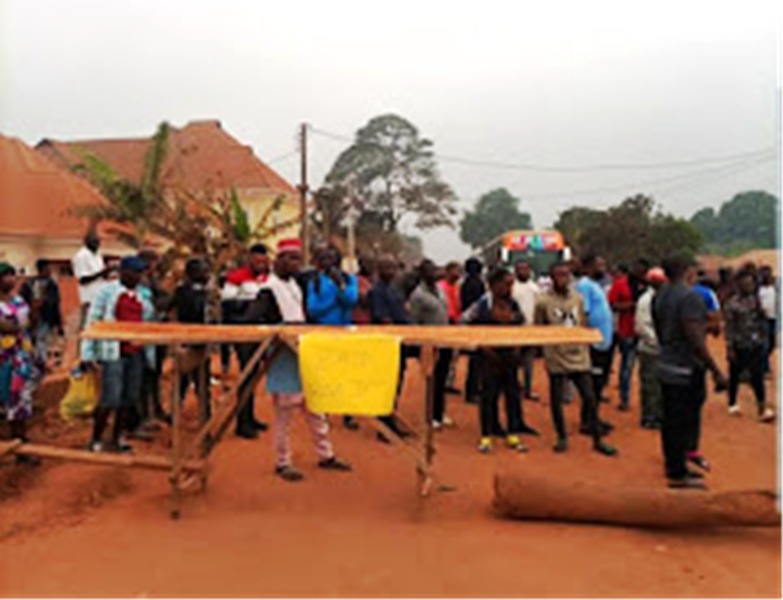 The youths of Onicha-Ugbo town in Aniocha North Local Government Area of Delta-State have staged a peaceful demonstration to express their dissatisfaction over the deplorable state of Abuja /Onicha-Ugbo link road.
The youths who came out in their numbers to demonstrate, bearing placards with inscriptions such as "Buildings are collapsing" "Death Trap In Onicha-Ugbo" "Onicha-Ugbo Bad Roads", and so on, said series of letters had been written to authorities regarding the terrible state of the road without any response.
Comrade Eghator Emmanuel who spoke on behalf of the youths questioned the rationale behind the neglect of the link road by the Federal Government, urging the state government, under Governor Ifeanyi Okowa to urgently attend to the situation in collaboration with the federal government.
"We want to know why the state and federal government have decided to abandon the good people of Onicha-Ugbo. Is it that our votes do not count? Is it that Onicha-Ugbo is not part of Nigeria?"
"Very soon, the rains will start dropping. When the rain starts, there will be problems for people around here," he said.
On why the youths decided to embark on the demonstration, the comrade said: "We have used every peaceful means known to man. We have written series of letters but it seems the state government is adamant and is paying deaf ears to our plea."
The youths called on the state government and the House of Representatives member representing their constituency, Honourable Ndudi Elumelu to use his good office to attend to the before the rainy season commences.
The Onicha-Ugbo link road serves vehicles that travel between Abuja and the South East or south-southern part of Nigeria. However, residents of the town, especially those who live close to the road have been subjected to health hazards and other terrible conditions resulting from dust and flood generated by the bad state of the road.