NSIB-AIB Saudi Arabia MOU Will Produce Knowledge Sharing Benefits, Says Parties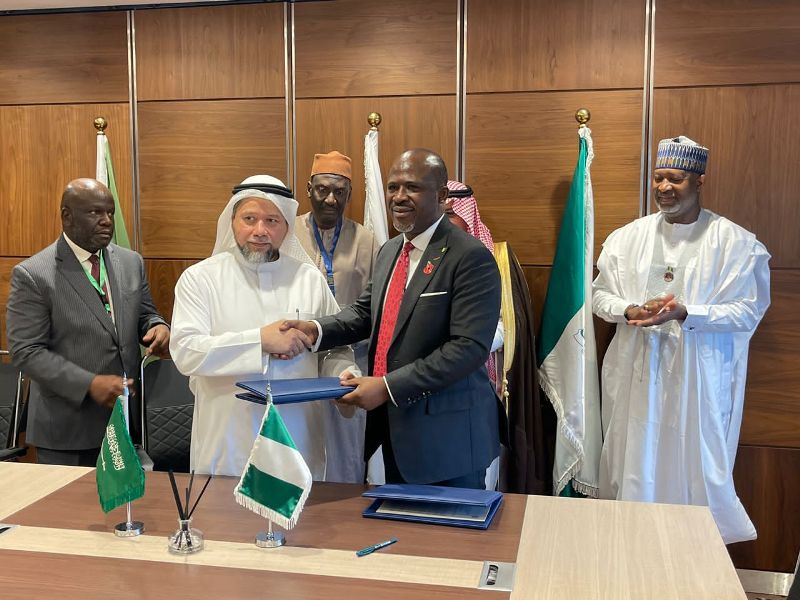 The Nigerian Safety Investigation Bureau (NSIB) and Accident Investigation Bureau of the Kingdom of Saudi Arabia (AIB-KSA) say the Memorandum of Understanding (MOU) they both signed yesterday at Transcorp Hilton Hotel, Abuja to enhance aviation safety in both countries, comes with a knowledge sharing package.
The Director-General of the NSIB, Engr. Akin Olateru said: "You have to understand that there is only one aviation in the world and the rule of the game is cooperation. There is no country that is an island. We need to work together as a team to enhance safety. Yes we are both established. We have equipment and human capital but there are a lot of lessons we can learn from each other. It is all about improving safety of the flying public".
Speaking, the Director-General, AIB-KSA, Abdulelah O. Felemban, said: "We are here in Nigeria to sign an MoU with our counterpart on an Executive Cooperation Programme to promote aviation safety. There are a lot of lessons to be learnt from accident investigation. The benefit for both of us is that we get to learn from each other, exchange information and exchange knowledge with our counterpart".
He added that the cooperation agreement would also allow both parties to assist in the areas of investigation training, sharing of information and expertise consistent with the Standard and Recommended Practices of Annex 13 to the Chicago Convention.
Olateru said the MoU would ensure cooperation and assistance in the field of civil aircraft accident and incident investigation.
The MoU signing ceremony, which was witnessed by the Minister of Aviation, Sen. Hadi Sirika, took place alongside the International Conference on Air  Negotiations (ICAN) 2022 hosted by the Nigerian Civil Aviation Authority (NCAA) in partnership with the International Civil Aviation Organization (ICAO).
The NSIB, under its previous name, Accident Investigation Bureau Nigeria (AIB-N), had signed international agreements with France BEA, Sao-Tome and Principe, Sierra-Leone and Benin Republic.
The Bureau also signed local agreements with the Nigerian Air force, the University of Lagos, the University of Ilorin amongst others and is currently seeking agreements with the Nigerian Navy, Nigerian Police , Federal Road Safety Corp (FRSC) and the Nigerian Emergency Management Agency (NEMA).
AIB-N is in the process of transitioning to the NSIB, a unified investigation agency charged with the responsibility of investigating accident and serious incident occurrences in air, rail, marine and other modes of transportation.