NiMet's Boss Highlights Importance of Workforce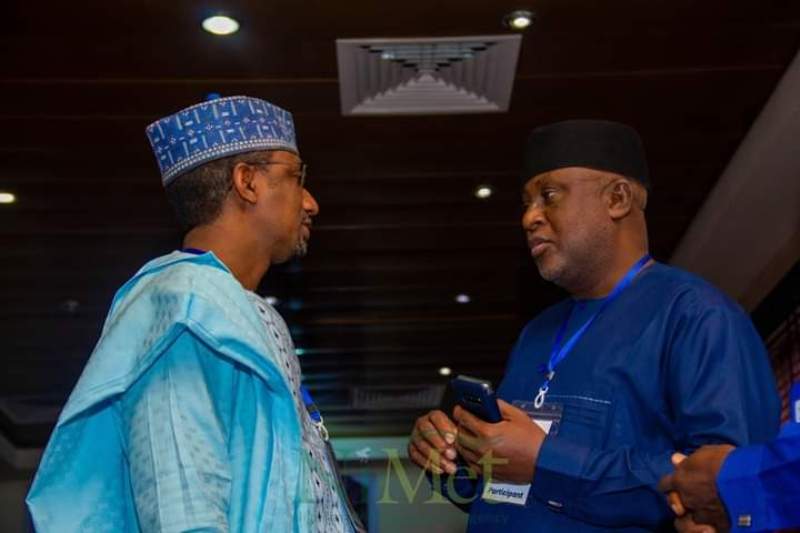 The Director General/CEO of Nigerian Meteorological Agency (NiMet), Prof Mansur Bako Matazu says apart from software and hardware, human ware is critical to an organization's performance.
Making his opening remarks at the beginning of a two day training programme for Senior Management staff of NiMet organized in collaboration with the Institute of Strategic Management, Nigeria, Prof. Matazu said "it is good that they go beyond knowing the difference between weather and climate as this is very critical because the other ware that is important in addition to the soft ware and hardware with which NiMet conducts her operations is the human wares."
Describing human beings as highly flexible, Prof. Matazu observed that humans would continue to learn until the end of time, expressing happiness that NiMet has one of the most vibrant workforce with highly skilled personnel in all cadres, be it low, middle or the management cadre.
He also declared that NiMet bill that was recently assented to by President Mohammadu Buhari would reposition NiMet and make the Agency effective and efficient.
"Am happy also to mention that we got our bill repealed by the national Assembly and Mr. President graciously assented to it and we got it gazetted just last week. It will surely reposition us to be more effective and efficient". He said.
The objective of the two-day training is to build the capacity of Directors and General Managers in the discharge of their duty.