NCAA Says Confidence In Nigeria's Aviation Sector Has Increased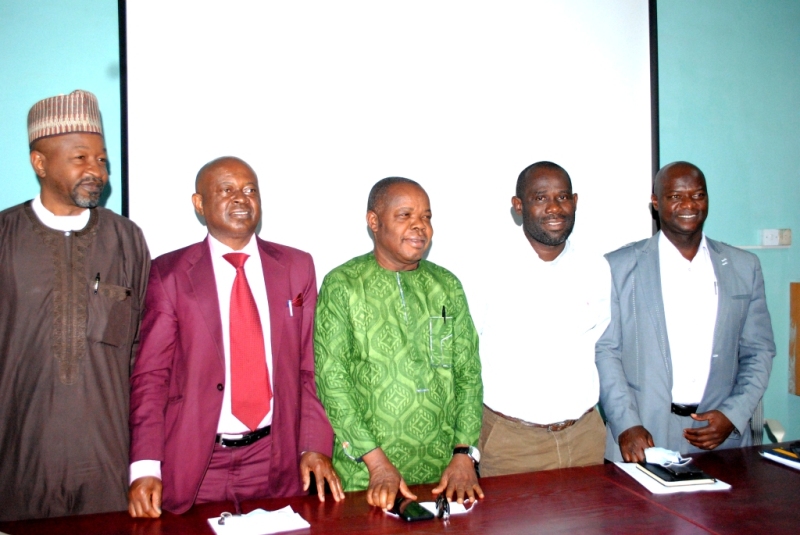 The Director-General of Nigerian Civil Aviation Authority (NCAA), Capt. Musa Nuhu has said that confidence in Nigeria's aviation sector has increased "as new airlines are coming in and existing operators are expanding their routes. Expectedly, our coast of surveillance programme and other oversight responsibilities as the regulator of the industry have increased correspondingly."
Speaking yesterday at the opening ceremony of the 2022 one-week LAAC training course held at the Nigerian College of Aviation Technology (NCAT), Zaria, Nuhu who was represented at the event by Mr. Lulu Vongtau, Assistant General Manager, Air Transport, Kaduna Regional Office, NCAA said: "We want to inform Nigerians that preparations for international civil Aviation Organization (ICAO) Universal Safety Oversight Audit Programme (USOAP) Continuous Monitoring Approach (CMA) slated for the first quarter of 2022 are in top gear and that we are fully prepared for the impending audits. On the heels of proactiveness, existing regime of robust regulations and over eight year of zero accident in commercial flight operation, we are primed to excel again.
Therefore, the Nigerian Civil Aviation Authority (NCAA) appeals to all stakeholders including the media to join hands with us to ensure a successful audit next year."
Nuhu further stated that "personnel qualification and training is one of the Critical Elements (CE) and associated components recognized by International Civil Aviation Organization (ICAO) for an effective State aviation security oversight system. These eight CEs encompass the whole spectrum of civil aviation security activities. Consequently, it requires and provides for training to the aviation industry on the implementation of applicable aviation security requirements. This is with a view to ensuring effective implementation of security-related Standards and Recommended Practices (SARPs) contained in the Annexes to the Chicago Convention.
As a matter of fact, continuous human capacity development is one of my administration's core values. For us at the Nigerian Civil Aviation Authority (NCAA), we consider training (including initial, on-the-job and recurrent training) as a key component of aviation development in Nigeria. In actual fact, training and retraining is a capital project for us as it is critical to our operations as the country's apex regulatory authority for civil aviation in Nigeria. Our personnel are exposed to appropriate trainings all over the world so as to maintain and enhance their competence."
In his remarks, the Chairman of LAAC, Mr. Olusegun Koiki said Nigeria's aviation industry has since 2021 commenced a reawakening with speed after the disruptions caused by the covid19 and other pandemics.
"More local airlines have received AOCs and over 10 AOCs are being processed according to the NCAA. The vision of investment in airports in form of concessions is being piloted by the Federal Ministry of aviation. Passenger traffic is picking up. The critical place of training in the sector has increased and by implication, created more opportunities for NCAT to harvest the ripe field of training adventures," said Koiki.
"The year 2022 is still relatively young and it provides another opportunity for Nigeria as a nation to make progress as regards aviation development. LAAC wishes to use this forum in the spirit of patriotism, to appeal to the various stakeholders and aviation authorities in Nigeria to show more commitment towards overall development of the sector" said LAAC Chairman.