Namibia Signs 5th Freedom Agreement With Five Countries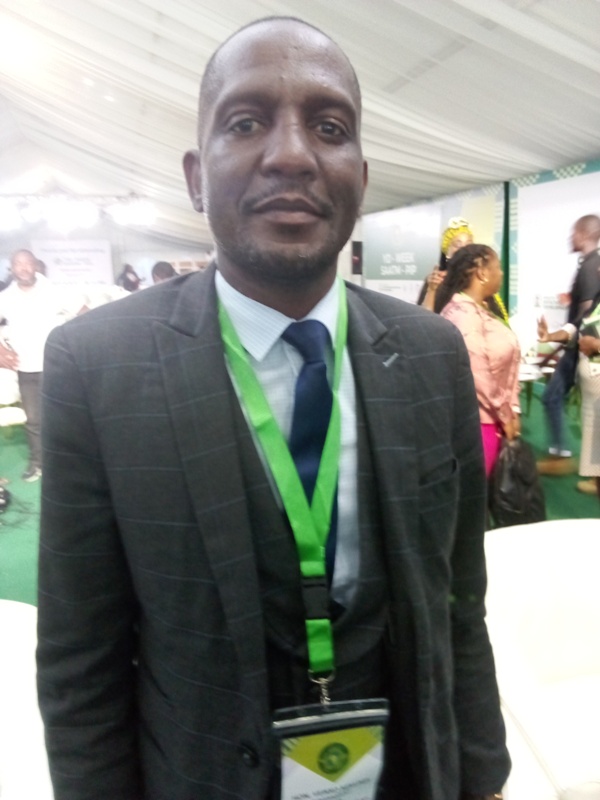 MR. VEIKKO NEKUNDI (MP), Deputy Minister, Ministry of Works & Transport, Republic of Namibia, in this interview with AVIATION MONITOR during the 2023 YD Week held in Abuja, Nigeria, speaks on the posture of his country towards the Single African Air Transport Market (SAATM) implementation and the status of Namibia's air transport industry
Q: WHERE IS NAMIBIA ON THE IMPLEMENTATION OF A SINGLE AFRICAN AIR TRANSPORT MARKET (SAATM)?
A: First, we need to appreciate that Namibia as a member of the African Union (AU) is one of the principal members of SAATM and our total commitment to the realization of SAATM is equal to none. So, our commitment is already underlined in our commitment to SAATM as a product of African Civil Aviation Commission (AFCAC). AFCAC is a product of the AU. Therefore, as a government and a country, our policy frameworks are already being geared towards the realization of this very important vision to liberalize the aviation market. So, our policy frameworks, our institutional architectures are in place and ready to roll out this very important instrument of AU. As we speak, we already have an agreement with five countries on the 5th Freedom rights. There is agreement between Namibia and South Africa, between Namibia and Swaziland, between Namibia and Botswana, between Namibia and Angola, between Namibia and Zimbabwe and between Namibia and Ethiopia. Therefore, as a state, we are ready to fully implement the SAATM and the 5th Freedom agreement as a product of SAATM.
Q: WHAT IS YOUR PERCEPTION ABOUT THE ROLE OF THE EXISTENCE OF A STATE OWNED NATIONAL AIRLINE IN THE IMPLEMENTATION OF SAATM AND WHERE IS NAMIBIA ON THIS ISSUE?
A: The national airline is very important because it has a direct impact on your Gross Domestic Product (GDP). It has direct impact on employment creation. It has direct impact in supporting other industries in terms of local content. However, the Yamoussoukro Decision (YD) isn't an instrument that is talking to the industry as a locality. Therefore, we view it more in the context of an industry and national airline. There are certain countries that have more than five airlines, private and public. Nothing makes them minimal. Nothing makes them more important. So, what is important is that the instrument speaks to aviation. We have a private national player. They are fully participating and benefitting to the promise of the YD, which is the vision of promoting the aviation industry, safeguarding the industry. So, we support whoever is playing in the industry.
Q: HOW MANY AIRLINES DO YOU HAVE IN NAMIBIA?
A: We have one; Namibia Airline, which is a privately owned company. It is operating both in Namibia and flies to South Africa and surely, they are benefitting from the protocol.
Q: AT THE BEGINNING OF 2023, THERE MUST HAVE BEEN TARGETS YOU SET TO ACHIEVE IN YOUR COUNTRY'S AIR TRANSPORT INDUSTRY. WHAT ARE SOME OF THOSE TARGETS AND WOULD YOU SAY YOU HAVE ACHIEVED THEM?
A: We are on a gradual increment, looking at where we have been in view of the Covid19  impact on aviation. Our inbound and outbound flights on seats occupancy have increased. In terms of our targets and commitments to ensure that our inbounds and out-bounds are on a gradual increase, it is gradual. We are looking forward to having airline operators come and participate in Namibia's aviation market. We welcome them. We are open and surely, we will grant them the permission to fly in and out of Namibia without any hindrance as long as they are in conformity with the acceptable standards of International Civil Aviation Organization (ICAO) and International Air Transport Association (IATA).
Q: WHAT DO YOU SEE AS PRIORITY OF NAMIBIA'S AIR TRANSPORT INDUSTRY TODAY?
A: Our priority now is to enhance the development of the enabling environment from the technological perspective. That is, to upgrade our aeronautical equipment, to upgrade our airport infrastructure so that they are in agreement with the ICAO safety protocols and ICAO standards. So, we have made substantive investments into these important instruments which are in essence, the ultimate enablers of the successful roll out of SAATM.
Q: ARE THERE CHALLENGES IN TRYING TO ACHIEVE WHAT YOU HAVE SET OUT TO ACHIEVE?
A: The challenge we have is the gap between what needs to be done and the available resources. So, there is a lot we need to invest in to be able to comply in terms of the safety equipments, in terms of the standards of equipment one requires to successfully have a very conducive environment. As we speak, we have continued to invest in these things; the upgrade of our international airport which is the Windhoek International Airport. So, the first challenge is the gap between what needs to be done and the available resources. However, that does not take way our commitment to ensure that we are in full compliance in terms of standards and protocols for us to have an absolutely safe aviation environment for Namibia and our commitment remains solid.AM