How To Enhance Runway Safety At Nigeria's Airports, By Stakeholders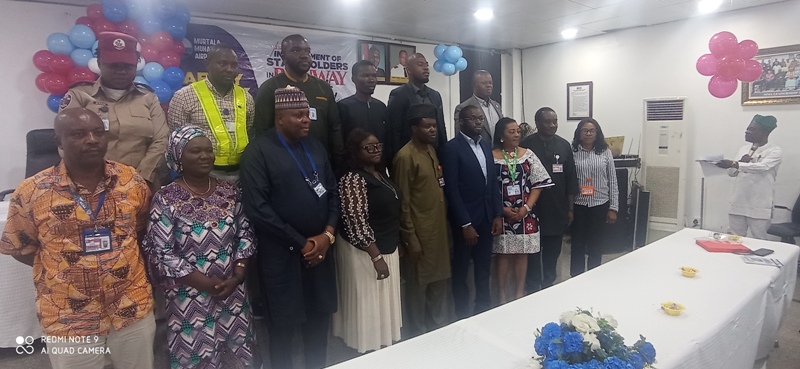 "The runway is a very important asset at the airport and the activities of stakeholders can affect safety on the runway."
Those were the words of the General Manager, Safety, Federal Airports Authority of Nigeria (FAAN), Mr. Nath McAbraham-Inajoh in his remarks yesterday at the FAAN 2022 Safety Week Seminar held at Murtala Muhammed International Airport (MMIA) Conference Centre, Lagos with the theme, Involvement of Stakeholders In Runway Safety.
In his welcome address, FAAN's Regional Manager, South West Airports, and Airport Manager, MMIA, Mr. Mohammed S. Mamam said the overall objective for MMIA as an airport is that safety will not remain just a mantra but a course to practice, adding that stakeholders' involvement is a critical factor for achieving success in runway safety. He urged all stakeholders to uphold safety at all times as part of their roles and responsibilities.
Speaking during the Panel Discussion Session, Capt. Folu Oladipo noted that lack of response to safety reports after such reports have been made by pilots repeatedly, weaken the confidence of pilots in the system. He called for timely dissemination of information to stakeholders to avoid accidents and incidents, citing the delay and long process it takes to respond when a pilot heading for an airport to land requests for an adjustment of runway lights at that airport.
He equally requested that runway markings should be fit for purpose as a B737 aircraft pilot for instance, would definitely have problems flying into an airport that has its markings designed for turboprops.
He also emphasized that potholes should not be allowed to exist on runways and their markings as the engine of a B737 for instance, costs as much as US$7 million and the engine has the tendency to suck in unwanted materials from the runway, thereby creating room for incidents and accidents.
"Besides, we need to move from reactive maintenance to proactive maintenance," he said, explaining that the runway should always be cleared and prepared for safe landing of aircraft.
Oladipupo further stated that closure of runways in the name of maintenance should be strategic because such closures put a lot of pressure on airlines and pilots and threaten safety. He stressed that flight safety should be considered in designing runway maintenance programmes.
The Principal Air Traffic Controller at MMIA, Mr. Obiora Okonkwo advised that escort vehicles on the runway should be properly managed in such a way that the amber lights do not mislead pilots during approach.
He described grass cutting as a major cause of bird strikes, suggesting that grass cutting should either be done simultaneously with the sweeping of the runway or personnel should ensure that the cutting is done at night since it attracts birds during the day.
Obiora equally emphasized that "Vacate The Runway" instructions from the ATC should be strictly obeyed by runway personnel to reduce pressures on ATCs and pilots and ensure safety. He equally requested that runway lighting should be adequate.
He confirmed that potholes and lights are the major causes of aerodrome closure and should be given attention, adding that night inspections should be done to ensure that runway lights are working appropriately and that grasses are not obstructing the lights from the pilots' view during approach.
He noted that although runway inspection officers are very important to the controllers, they should not be on the runway or be crossing it when an aircraft is approaching, as this is a threat to safe landing.
A Wildlife Expert from Nigerian Civil Aviation Authority (NCAA), Mr. Azike Edozie Joseph noted that reports of bird strikes or other runway incidents do not sometimes, get to the regulator on time and do not come in the proper format when they do. He advocated for more stakeholder awareness on safety.
In his presentation, the keynote speaker, Mr. Olugbenga Olayinka Taiwo of NCAA Aerodrome Standards Directorate said the seminar was important because the biggest accident ever recorded in the aviation industry occurred on the ground and not in the air and it resulted from runway incursion.
He identified causes of runway accidents such as inadequate training of flight crew, poor breaking system, confusing runway lights, poor visibility, instrument or meteorological conditions. He canvassed for adequate training, proper procedure for inspection, runway inspection, cooperation between all affected parties, equipment upgrade, just culture, sharing of information, voluntary reporting and safety promotion.
Delivering the Vote of Thanks, the Head of Department, Safety, MMIA, Mrs. Rita Chiedu expressed appreciation to stakeholders that attended the event, noting that the importance of safety would demand that such awareness forum be held beyond one annual event.
The event ended with the presentation of a Safety Ambassador Award by FAAN to Mr. Uchenna Nwosu.
The Airports Council International (ACI) had chosen September 2022 to mark Safety Week across Africa.