How Nigeria's Aviation Industry Can Do Better After 2023 Elections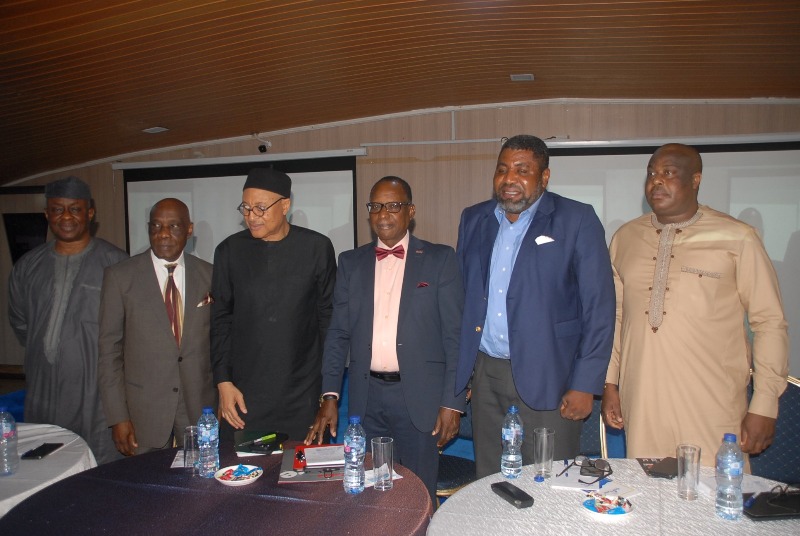 The measures required to ensure that Nigeria's aviation industry generates a better performance after the 2023 general elections was the focus of discussion at the 1st 2023 Business Breakfast Meeting (BBM) organized by Aviation Safety Round Table Initiative (ASRTI) at Golfview Suites & Conference Centre on February 2, 2023.
The meeting with the theme, Aviation In Nigeria Beyond 2023 Elections: Challenges & Prospects, drew a wide scope of both physical and online participation of particularly, intellectuals, professionals and other industry stakeholders with representatives of Presidential Candidates of the Labour Party (LP) and New Nigeria People's Party (NNPP) as lead speakers.
President of Aviation Safety Round Table Initiative (ASRTI), Elder Dr. Gbenga Olowo in his welcome speech, highlighted the role ASRTI has played in the last eight years to drive the industry's improvements in pursuit of the foremost aviation NGO's objectives of "advancement of the Nigerian aviation
sector through a consistent working relationship with the government
and knowledge-sharing among stakeholders."
He said "the future of the Nigerian aviation industry largely depends on how we deal with the numerous challenges currently impeding its development.
With the 2023 general elections in view, it is quite incumbent to prepare for the future of aviation in Nigeria."
Some issues he says the next administration should give attention to include who takes responsibility for the financial losses of airlines and service providers, incurred during strikes that disrupt business activities at the airport especially in cases of avoidable negligence and poor communication and crisis management.
Other issues that are pending are that "New Airport Terminal Building in LOS commissioned by the President last year was said to have had an aircraft apron for parking, ditto one in ABV obstructing the control tower. The light rail line in ABV does not connect to the airport terminal building either. Were there no plans before these projects were executed?"
"One can only hope the newly commissioned Blue and Red Line Rails in Lagos would share links with the airport terminal buildings."
In his presentation, the Director of Business Administration, Babcock University, Prof. Johnson Egwukhe said the time had come for government to hands off the business of aviation and allow regulators and investors run the industry. "This will give us a better 2023 after the elections," he said.
Prof. Anthony Kila, a professor of Strategy Development and Director, Centre for International Advanced & Professional Studies (CIAPS) is of the opinion that the 2023 elections is an opportunity for stakeholders to have a contract with leadership on how the future of the industry should be, stating that "there ought to be a corporate manifesto for governance in Nigeria."
The former Vice Chancellor, Federal University, Oye-Ekiti, Prof. Kayode Soremekun, who is a professor of International Relations and a former Board Member of BusinessDay Newspaper, said it is a misnomer to say Nigeria has an aviation, oil or pharmaceutical industry when the country is not a producing nation. He emphasized the need for Nigerians to do away with the mentality of accumulation rather than production.
In his presentation, the NNPP Lagos Gubernatorial Candidate and representative of the Presidential Candidate, Dr. Rabiu Musa Kwankwaso, Otumba Olarenwaju Jim-Kamal stressed the need to do away with anti-developmental bureaucracies, especially in the civil service system.
In advocating for a transparent system, he said: "The secret about secrecy is that there is no secret but the process of knowing a secret is so secretive that it becomes a secret."
Prof. Patrick Utomi who represented the Presidential Candidate of the Labour Party, Dr. Peter Obi said economic development theory is incomplete without a sound place for transportation, stating that seriousness of the political class is needed to achieve good governance and infrastructure development.
He emphasized the need to build strong institutions rather than strong individuals as many Nigerian institutions are weak. He advised Nigerian airline operators to learn to cooperate, even while competing and to develop a better ticket pricing model.
"Labour plans to build many new cities in Nigeria. There has to be rail to air transport links and a link between airports," he said.
Utomi equally frowned at the overbearing nature of civil service bureaucracies in the country, saying that there is a need for people to be held accountable and face consequences of their actions.
Former President of National Association of Nigeria Travel Agents (NANTA), Mr. Bernard Bankole in his input, pointed out the importance of data in national planning, adding that the next administration needs to give attention to data.
(ASRTI) is an apolitical aviation-based non-governmental organization (NGO) established to advocate air safety and security in all areas of the aviation industry. In 2022, the organization evaluated the response rate to the topical issues treated in its past BBMs during the Buhari-led two-term administration, and the score sheet showed 6% of Recommendations from ASRTI were implemented. 42% were work in progress (WIP) while 52% remained unscratched in eight years. "However we view it, the industry performance between 2015 and 2023 has been far BELOW PAR" said Olowo.