Frequent Occurrence Of Aircraft Incidents Is Not A Good Signal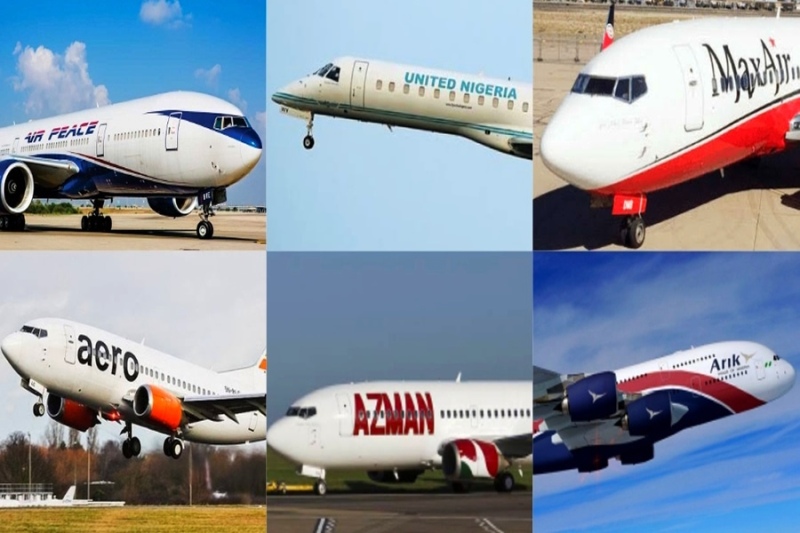 On November 12, 2023, the Nigerian Safety Investigation Bureau (NSIB) said it was notified and it commenced investigations into a serious incident involving a Boeing 733 with Nationality and Registration Marks 5N-BYQ belonging to Aerocontractors Airlines, which occurred around 10:47am (Local Time).
The aircraft upon landing at the Nnamdi Azikiwe International Airport, Abuja from Lagos and in a bid to exit the runway via A4 had its nose wheel stuck in the grass verge with its fuselage on the runway. Consequently, the runway was closed pending the towing of the aircraft from the runway. There was no injury or fatality.
On November 14, 2023, two days later, NSIB announced another incident involving a Bombardier CRJ-900LR aircraft with Nationality and Registration Marks 5N-BXR belonging to Valuejet Airlines which occurred around 3:32pm (Local Time).
The aircraft, with 62 passengers and five crew upon landing at the Port Harcourt International Airport from Lagos, overshoot the runway at runway 03. There was no injury or fatality, as all the passengers and crew members were safely evacuated.
These incidents resulted in massive flight disruptions, delays and cancellations, as well as inconveniences for passengers of both the airlines involved and other airlines.
Every airline professional knows that frequency of safety related incidents involving aircraft at the international airports is a cause for concern and a call for urgent preventive measures by the responsible aviation supervisory authorities.
On 8th September, 2023, NSIB had announced a serious incident involving an Embraer ERJ145 with Nationality and Registration Marks: 5N-BWY belonging to United Nigeria Airlines, which occurred around 06:33pm (Local Time).
The aircraft with 51 passengers and 4 crew members onboard was en-route Lagos from Sam Mbakwe International Cargo Airport, Owerri, Imo State. The aircraft on landing on Runway 18R of Murtala Muhammed Airport, Ikeja, Lagos, skidded off the runway. There was no injury or fatality.
Alarming deficiencies in Nigeria's airport infrastructure that affect airline operations is no longer news. The need for efficiency in regulation of airline operations by the Nigeria Civil Aviation Authority (NCAA) is now an emergency. Air traffic administrator also needs to up its game.
Truth be told. This trend is dangerous and Nigeria's air travelers are getting tired of frustrations and disappointments suffered just because they decided to travel by air. Presently, an air traveler that intends to buy ticket for a domestic flight can hardly plan anything because he or she is likely to experience flight delay or cancellation. Is this how airlines operate in other parts of the world?
This is an appeal to aviation agencies in Nigeria and domestic airlines to live up to their responsibilities to ensure safety and comfort of those that decide to fly and encourage more people to travel by air.
Again, frequent occurrence of aircraft incidents at Nigeria's airports is not a good signal.