FNAC 2023: FAAN's Assembly Of Stakeholders To Discuss Aviation Industry's Sustainability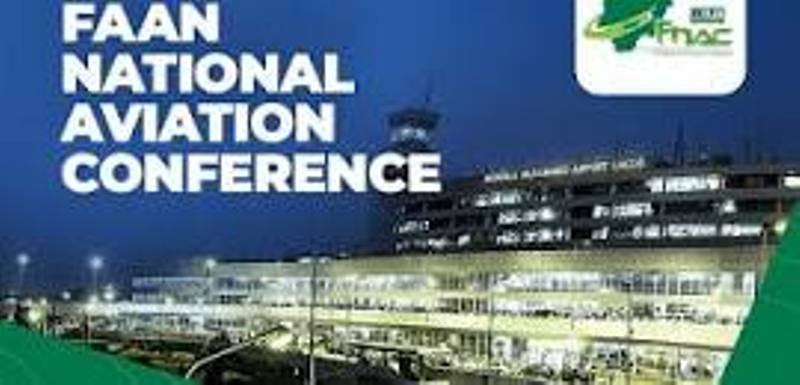 INTRODUCTION
The Federal Airports Authority of Nigeria (FAAN) will for the second time, hold the FAAN National Aviation Conference (FNAC), which is scheduled for May 15 to 18, 2023, at International Conference Centre, Abuja.
Theme for this year's conference is SUSTAINABILITY OF THE AVIATION INDUSTRY IN NIGERIA, and the event intends to serve as a platform for brainstorming and sharing knowledge and ideas on contemporary developments in the aviation industry, while accessing veritable solutions that have been adopted by key players, relative to the future and growth of the industry.
OBJECTIVES OF FNAC
FNAC was founded on FAAN's belief that a platform where the stakeholders would assemble once in a year to define and work towards an agreed Nigerian aviation industry's future, will help the industry to assume a worthy role model in the sub-region
and in the continent.
The conference is designed to:
*Create a forum for the exchange of relevant industry information with all critical stakeholders so that all players are guided by the same pool of principles and practices for conformity
*Offer stakeholders an opportunity to explore, deliberate and understand how technology-driven innovations will change air travel in decades to come
*Discuss the future of Nigeria's airports vis-as-viz innovations, safety and security financing and leasing, sustainability, growth drivers, logistics, etc.
*Attract local and international investors in order to appraise them with the investment opportunities in Nigeria's aviation industry
*Build the indigenous intellectual capacity that is required to complement and effectively manage the infrastructural developments in the industry
*Offer indigenous industry stakeholders a voice to express their needs and educate others on their operations
*Fill a perceived vacuum in the sub-region as there are currently no similar platforms for the type of interactions envisaged
FNAC 2022
"Advancing The Frontiers Of Possibilities For Safe, Secure And Profitable Air Transport" was the theme of the maiden edition of FNAC held from June 14 to 17 2022, which was declared open by the Honourable Minister of Aviation, Senator Hadi Sirika.
The event was quite enriching as participants comprehensively deliberated on the way forward for the country's aviation industry and took advantage of the opportunity for networking and exploring of potential investment opportunities.
In-person and zoom participants were over 2000 and presentations were made by major players in Nigeria's aviation industry such as the former Secretary General of African Civil Aviation Commission (AFCAC), Ms. Iyabo Sosina; Chairman, Air Peace Limited, Barrister Allen Onyema; Director General, Nigerian Civil Aviation Authority (NCAA), Capt Musa Nuhu; Managing Director/Chief Executive, FAAN, Capt. Hamisu Yadudu; Director General, Nigerian Centre for Arts & Culture, Otumba Segun Runsewe and Managing Director, Nigerian Export Processing Zone Agency (NEPZA), Prof.. Adesoji Adesugba.
There were also Goodwill Messages from Capt. Bob Hayes, President of Airports Council International (ACI) Africa, Rector of Nigerian College of Aviation Technology (NCAT), Zaria, Managing Director of Nigerian Airspace Management Agency (NAMA), Commissioner, Accident Investigation Bureau (AIB), amongst others.
CONCLUSION
Participants at FNAC 2023 are expected to consolidate on outcomes of FNAC 2022 and chart a way forward for sustainability of activities and performance progress in various segments of Nigeria's aviation industry. This 2023 edition is equally a strategic tool for boosting airports development and revenue generation avenues.
As a store of investment opportunities in the states through the airports, it is believed that it will open up new air routes with corresponding increase in passenger and cargo traffic and the liaison is expected to be a win-win for all stakeholders.
This conference comes with an Exhibition Arena to showcase commercial offerings at the airports and the respective states, while attracting foreign and local investments.
FNAC 2023 is a reflection of FAAN's belief that if the opportunities in the states are adequately harnessed (especially in agriculture, tourism, solid minerals, etc), it will drive a chain effect, signaling the commercial viability of Nigeria's airports.
By Albinus Chiedu