Equipment Vandalization Obstructs NiMET's Input In MMA Runway Safety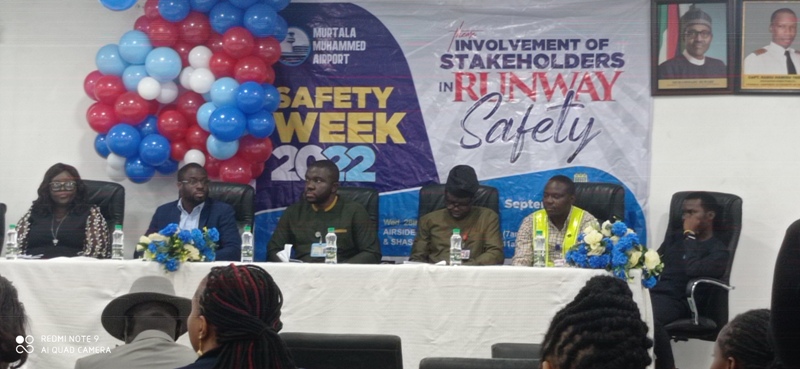 The Assistant General Manager, Quality Management Systems, Nigerian Meteorological Agency (NiMET), Mrs. Adejoke Olusayo says the repeated vandalization of the agency's meteorological equipment located at Murtala Muhmmed Airport (MMA) is negatively affecting gathering of meteorological information for dissemination to relevant safety stakeholders.
Speaking as a panelist at the FAAN 2022 Safety Week seminar held at MMA Conference Centre with the theme, Involvement Of Stakeholders In Runway Safety, she said that out of the eight solar panels initially installed, five were taken away. Subsequently, some equipment that were repaired were stolen again. She complained that this unfortunate trend had continued and "to get runway visual range" and some other critical information had become difficult.
Reacting to this complaint, the Deputy Commissioner of Police, Operations, MMA, DCP Sunday Kayode said there was a need for background profiling of those who installed such equipment implying that they could possibly be suspects.
He equally advised organizations that installed such expensive equipment to recruit people to guard such equipment.
There was a consensus that the deployment of technology such as installation of CCTV Cameras and provision of regular power supply to light up such environment would help to curtail such incidents.