Delta Prioritizes Safety Of Passengers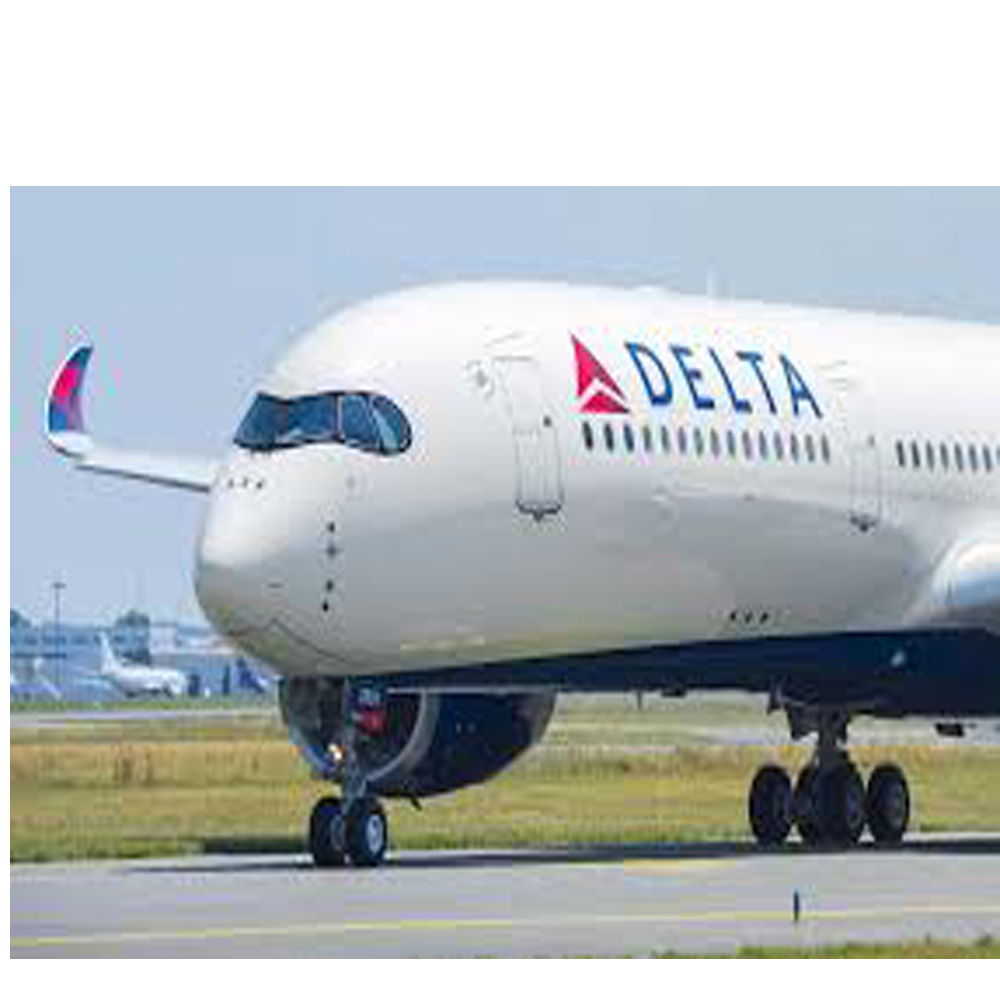 One year on from resuming its operations at Lagos Mohammed Murtala Mohammed International Airport, after a short hiatus due to COVID-19, Delta Air Lines continues to focus on the health and safety of its customers and crew on flights between the capital and the United States.
As Delta approaches its 14th anniversary of flying to Nigeria, customers have enjoyed uninterrupted service for the past 12 months after the airline was forced to temporarily halt its operations to Lagos at the height of the pandemic. Delta now flies daily to Atlanta, its biggest hub, from where there are dozens of same-day connections to cities throughout the U.S.
In addition to regular cleaning of the aircraft, customers also see enhanced safety measures during the meal service to protect themselves and crew. Despite this, Delta's famous hospitality remains, including a choice of meal featuring African and American favourites, plus a huge array of on-demand entertainment that now includes playlists and podcasts curated by Spotify. The airline is also offering ticket flexibility until the end of the year should customers need to change their plans.
"We know how important travel is to our customers and how much they missed it during the peak of the pandemic," said Jimmy Eichelgruen, Delta's Sales Director for Africa, Middle East and India. "As we returned to flying, keeping our customers and crew safe has always been our number one priority and offering daily service to the U.S. provides choice and flexibility when they are ready to fly again."
This December, Delta will mark 15 years of flying to Africa. In addition to Lagos, it also flies nonstop to the U.S. from Accra, Ghana; Dakar, Senegal; and Johannesburg, South Africa.
Meanwhile, last week, Delta announced the results of a study which showed that the risk of testing positive for COVID-19 while traveling after all passengers test negative 72 hours in advance of a flight is less than 0.1 percent. The research examined real-world customer data on Delta's COVID-tested flight corridors between New York-JFK, Atlanta and Italy's Fiumicino International Airport. It found that when the average community infection rate was at 1.1 percent – or about one in 100 people – infection rates on COVID-19-tested flights were 0.05 percent, or 5 in 10,000 passengers. The Georgia Department of Health and Mayo Clinic conducted the study in conjunction with Delta.
Customers are encouraged to review entry requirements for their destination, including whether a vaccination certificate or negative COVID-19 test is required, prior to travel.