ART Wants NCAA's Autonomy Restored, Guarded According To Law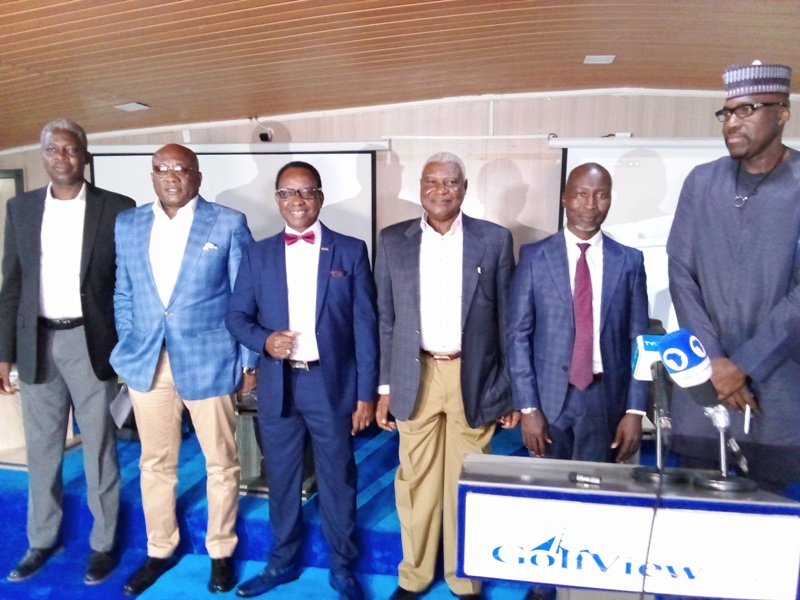 Aviation Safety Round Table Initiative (ASRTI), Nigeria's foremost aviation NGO says "the autonomy of the Nigerian Civil Aviation Authority should be restored and jealously guarded as provided in the Nigerian Civil Aviation Act, 2022, Part 2, Section 4(3) which states that "The Authority shall be independent in the discharge of its duties and functions…and for that purpose shall not, except as provided under this Act, take directives from any person or authority."
This is part of the communiqué issued at the end of ASRTI's Quarter 2 Brunch Breakfast Meeting on July 11, 2023 at Golfview Hotel, GRA, Ikeja under the theme "Aviation Reset: Agenda For The New Administration"
The communiqué singed by ASRTI General Secretary, Olumide Ohunayo further reads: "The NCAA should be allowed to deliver on its mission which is to provide aviation safety and economic regulation in the most efficient, effective, quality technology-driven manner to the satisfaction and benefit of all stakeholders, consistent with the highest international standards and the sustainable development of the industry and national economy.
The NCAA should be immediately repositioned to deliver on its vision and mandate to be one of the leading civil aviation authorities in the world.
Nigeria needs a civil aviation infrastructure and capability that will support a $13 trillion economy that is projected to become one of the largest populations on earth, with a demonstrated propensity to travel by air by 2050, hence the urgent need for a total overhaul of the aviation industry to support the projected economic growth and to be repositioned as a leading aviation economy.
There is a need to review the Air Operators' Certificates (AOCs) Renewal regime and processes to encourage more investors
The Nigerian Civil Aviation Authority should rapidly enhance its regulatory obligations by digitalizing and automating end – to – end their safety and economic regulatory processes in line with global trends and best practices.
The Nigeria Civil Aviation Authority should ensure that the entire aviation ecosystem is cyber safe and cyber secure to forestall potential cyber-attacks which are a global scourge to every industry and most critical to industries like aviation.
The current administration must take advantage of Nigeria's population with its travelling culture by giving the sector the priority required to enhance employment and government revenue while expanding its GDP contribution via trade, investment, and tourism.
That a civil aviation master plan in line with current aviation realities be developed for Nigeria as the last one developed has remained a draft civil aviation document.
The government must take specific steps to enhance the growth of aviation in Nigeria for the benefit of the economy, and recognize the utility and necessity for air travel, while ensuring that no region or state is left out of the benefit of air travel, by designating aviation as an essential service and some airports as essential airports and ensuring that incentives are provided to air carriers to provide air service to these designated airports in the public good.
Nigerian airlines should be encouraged to collaborate, cooperate or merge and government shall encourage investment in the aviation sector to create at least two to three strong flag carriers in order for Nigeria to take advantage offered by the SAATM and AfCFTA Agreements. That National Carrier ideology is sunset and replaced with flag carriers for a huge economy like Nigeria.
In order to protect the interest of Nigeria and her airlines, there is a need to review existing BASAs with the commercial agreements and enforce the reciprocity principle in international agreement. Deliberate efforts should be made to secure government support for local airline operators particularly in BASA implementation to enable them to attain their full potential.
Foreign airlines' designated to fly into Nigeria should be restricted to either Lagos or Abuja and a secondary entry point. The current system of multiple entry destinations should be discontinued to enhance the drive towards regional hub creation while the government should ensure the foreign airlines timely home remittance to avail their inventories, lower tariffs, and increase traffic.
It has been projected that the entire African continent will become one large domestic market under SAATM, it is essential that the government takes active steps to ensure that the Nigerian economy benefits from this regime by encouraging the rapid growth of the Nigerian aviation industry to take advantage of the economic benefits in the future.
The Federal Government should provide a conducive environment for investment in Maintenance Repair and Overhaul to reduce costs for local airlines and generate foreign exchange revenue for the country.
In order to enhance the drive towards a regional hub status, individual foreign airlines designated to fly into Nigeria should be restricted to single entry designation as against the current system of granting inward bound foreign aircraft multiple entry destinations.
The President Bola Ahmed Tinubu's administration should ensure local production of Jet A1 in order to reduce the price and its negative impact on the operating cost of the airlines which adversely affects the cost of passenger tickets.
The Central Bank of Nigeria should promulgate policies that empower commercial banks to create single-digit interest loans for indigenous airlines and ancillary services. The Central Bank of Nigeria should also ensure that foreign airline timely home remittance is a priority to avail their inventories, lower tariffs, and increase traffic.
Government should review downwards, the multiplicity of charges and taxes imposed on local airlines
The current administration should help airlines save costs by ensuring that NAMA embraces emerging digital technologies and ensure that air navigation service provision is optimized for expeditious and safe flow of traffic.
Government should empower and enable the private sector to provide efficient aviation infrastructure by providing a conducive environment for partnership and collaborations for infrastructure development
In order to prevent recurring friction and arguments between Air Traffic Controllers and Nigerian Air Force personnel over VIP movement flight clearance responsibilities, the Nigerian Civil Aviation Regulations currently under review should have a regulatory policy in liaison with the Office of the National Security Adviser (ONSA) regarding VIP movement in Nigeria's airspace. The civil Air Traffic Controllers should be responsible for the implementation of such policy within a maximum of 10 minutes before and after such movement.
The Federal Airports Authority of Nigeria should remove the bureaucracy and unfriendly investor policies involved in the provision of land to interested investors in the airports and reduce the exorbitant land charges.
The Nigeria Civil Aviation Authority (NCAA) and the Federal Airports Authority of Nigeria (FAAN) should urgently address the various challenges such as the manifestation of passenger violence in the presence of AVSEC officials without appropriate measures, wildlife issues at the airports, congestion, airports infrastructure deficiency, fueling and other factors responsible for flight delays and cancellations.
There is a need for all aviation service providers particularly the airlines to put air travelers' satisfaction above other considerations in the interest of the industry's image and to encourage more people to fly and motivate better performance
The Consumer Protection Department of the Nigeria Civil Aviation Authority should be proactive in enforcing passenger rights at all airports and emplace processes to sanction transgressors as may be applicable.
The Nigeria Civil Aviation Authority should work with the airlines and relevant financial institutions to encourage the activation of the ease of ticket exchanges and for passengers and an interline settlement system to promote efficiency, profitability, passengers' comfort and satisfaction.
In order to pursue the desired hub status for Murtala Muhammed International Airport in the light of Nigeria's strategic position on the global aviation map, functional access roads, airport inter-terminal rail system and efficient passenger facilitation model that qualifies the airport as a transiting point for transit passengers should be provided. We further urge that complimentary and appropriate transportation systems be put in place for all airports in the country.
For the safety and security of aircraft and passengers, aviation unions should be forbidden from picketing or conduct labour union activities that endanger or disrupt flight operations particularly on the airside of airports.
In order to discourage fraudulent practices and to deter the bad behaviour experienced in the past, the current administration should investigate the past intervention funds granted to airlines and how they were spent. Where it was established that funds were misappropriated, appropriate sanctions should be meted out to the culprits not excluding a refund of the funds so misappropriated.
The unsightly and unauthorized airplane graveyard at the Murtala Muhammed Airport Domestic Terminal Aprons and the taxiway adjacent to the runways should be removed as soon as possible.
The Federal Government should as a matter of urgency review the creation of organizational structures at the government aviation parastatals by the last administration that are not in alignment with the enabling Act of the National Assembly establishing these Agencies.
The Nigerian Airspace Management Agency (NAMA) should be a fully commercialized as a state-owned enterprises devoid of extraneous interference to its operations to enable it fulfill its air navigation safety and security mandate
With the current technologies implemented by NAMA there is need to review the existing state weather minima at the relevant airports to facilitate flight operations to and from the airports.
Deliberate policies should be made to enhance career growth for public servants across all sector and in this case in the aviation agencies by ensuring that qualified and competent staff are always given priority in promotion to management and leadership positions to encourage sustainable professionalism in Nigeria's aviation sector.
Aviation workers should be re-oriented, trained and retrained as and when due in order to maintain good work ethics and professionalism with customer-focused mindset to deliver value and ensure the successful performance of their organizations in line with international best practices.
The Ministry of Aviation should conduct a staff audit for all government aviation agencies in order to redress the current undesirable lopsided staffing ratio between technical/operational staff and support staff whereby support staff in Human Resources Management, Finance, etc across the agencies particularly NCAA and NAMA surpass Flight inspectors, Air Traffic Controllers and Air traffic engineers.
There is a need to develop the General Aviation sub-sector as its role is fundamental to creating the necessary skills and manpower for the aviation industry.
There should be established, an Aviation Stakeholder Committee modelled after the Bankers Committee to speedily address challenges in the sector, enhance development and address challenges of the sector."
Speakers at the BBM included Senator Musa Adede, Chairman, King Airlines, Barrister Allen Onyema, Chairman, Air Peace Limited; Mazi Nnamdi Udoh, former Managing Director, Nigerian Airspace Management Agency; Capt. Rabiu Yadudu former Managing Director, Federal Airports Authority of Nigeria, Engr. Kayode Ajiboye, former Director of Airworthiness Standards, Nigerian Civil Aviation Authority; Mr. Luqman Balogun, Executive Director, Homan Engineering and Member, Aviation Safety Round Table Initiative and Dr. Gabriel Olowo, President, Aviation Safety Round Table Initiative.